In honor of his birthday, we thought we'd share a few interesting facts about Stanton Moore — one of our favorite New Orleans groove-masters.
1. He's a respected instructor
Many of us know Stanton Moore as the pulsating heart of Galactic … and if you don't know Galactic, now's the time to catch up on their music.
But how many of us also know that Moore is passionate about teaching a new generation of drummers? He writes for drumming magazines, gives master classes and has dozens of instructional books and videos. In 2011 Moore's Groove Alchemy topped the Modern Drummer Readers Poll for best Educational Book and Educational DVD.
Stanton Moore's Drum Academy continues this passion, with online instruction and one-on-one training.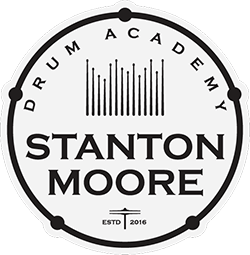 2. He's part owner of Tipitina's
We've been playing at Tipitina's for a quarter of a century now. I started going there when I was 16 years old, literally 30 years ago. Tipitina's is our favorite place in New Orleans, we've all been on record many times over the years saying that it's one of our favorite venues to play in the whole world. In the last 20 years, Galactic's played there for Mardi Gras, Jazz Fest, New Year's Eve, Halloween and many other events on an annual basis. We've even been nicknamed 'The House Band' at Tipitina's; our name is outside in the sidewalk in the Walk of Fame.

It's the most iconic music venue in New Orleans. [Former owner Roland] Von Kurnatowski wanted to sell it to us because he knew we would carry on its legacy. He has owned it since 1997. That's 20 years of history; we're honored to know he trusted us to do it justice.

Stanton Moore in 2018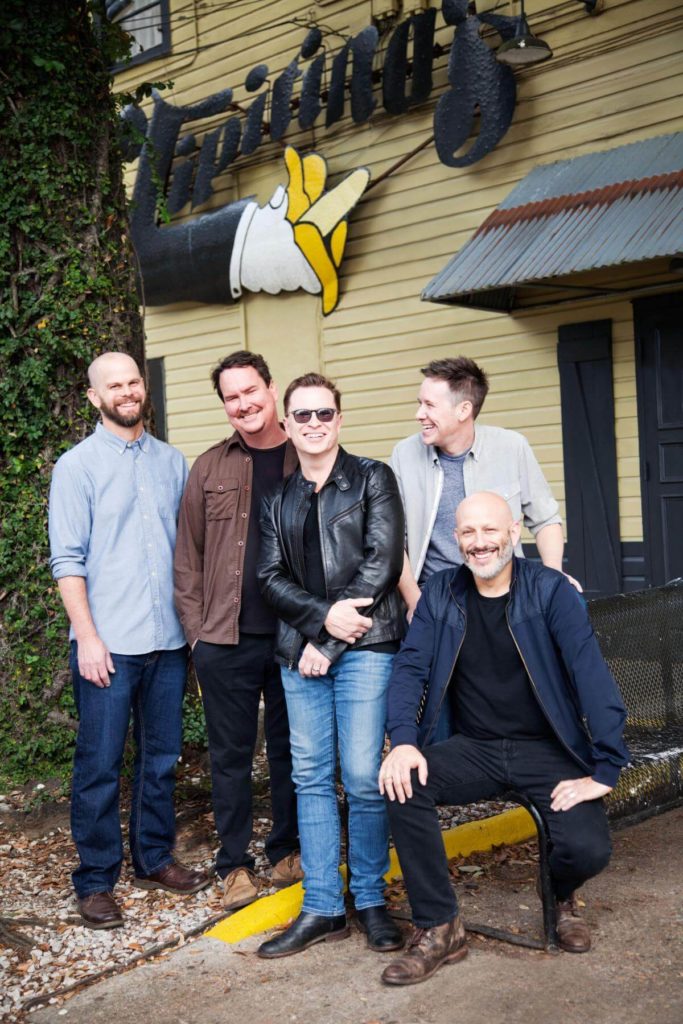 3. Stanton Moore uses double bass pedals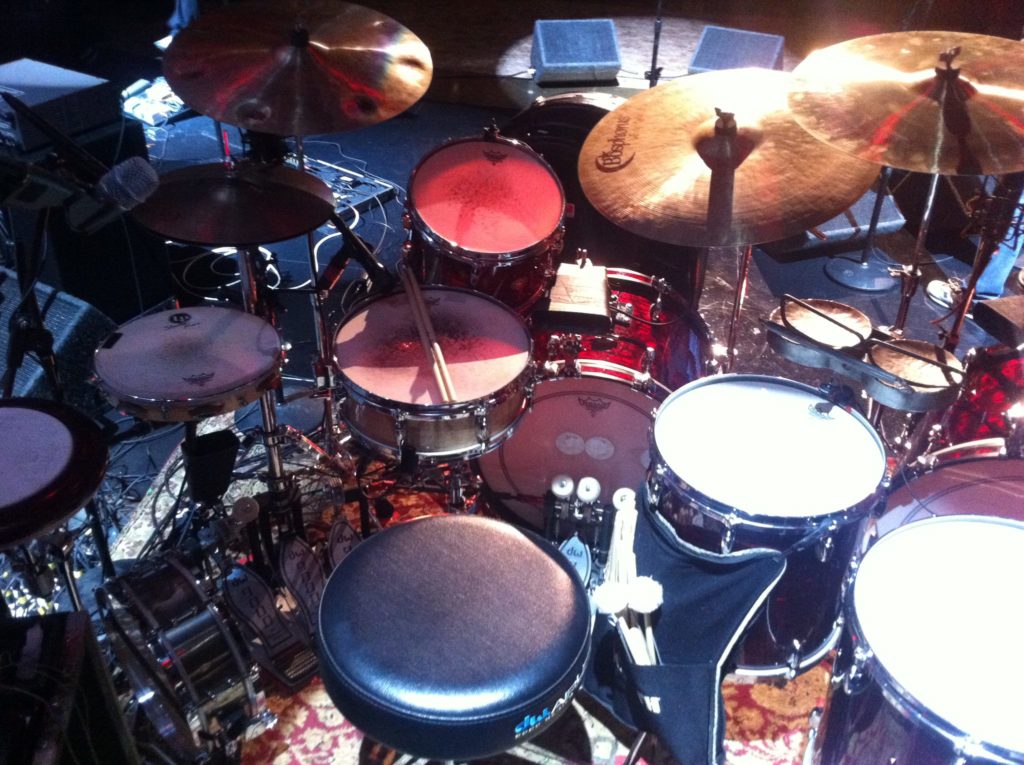 4. Stanton Moore plays around
To date Stanton Moore has appeared on ten albums with Galactic … but what about all his other gigs? Did you know he's also recorded with his own band, Garage A Trois (my vote for best band name)? Or that he's played with the likes of Joe Jackson, Walter Wolfman Washington, Eric Lindell, Irma Thomas, Trombone Shorty, Anders Osborne, Bonearama, Johnny Sansone and many others?
5. With You In Mind
In 2017 Stanton Moore turned an album project with his trio into a tribute to the late Allen Toussaint. Co-produced by David Torkanowsky, With You In Mind features a galaxy of New Orleans talent.
Tom McDermott reviewed the album for OffBeat magazine.
For now, Toussaint is New Orleans' Great American Songbook and Beatles combined; let's hope the cover trend continues, and as creatively as it's done here.

Tom McDermott, OffBeat
This album is one of our favorites. Check it out on Stanton Moore's website (scroll down on the home page). And don't miss Wendell Pierce with a unique reading on "Southern Nights," along with a fine Nicholas Payton solo.
Wish I could

Stop this world from fighting

Allen Toussaint, "Southern Nights"