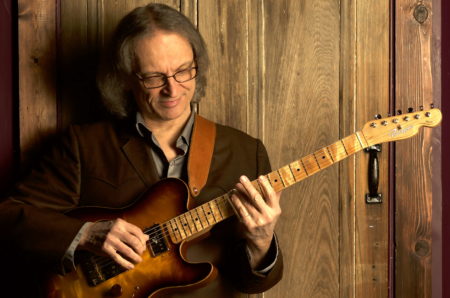 How Not to Sound Awful
And Other Life Lessons from the Family Dog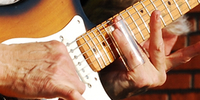 If you've never seen Sonny Landreth's hands glide over the fret of his slide guitar, you should. It's like watching someone touch the finest of silk.
If you've never heard Sonny Landreth play the blues, or classical music or flat out rock 'n roll, you should. His sound is extraordinary.
Landreth's fans include John Hiatt, Eric Clapton, Bonnie Raitt, Johnny Winter, Peter Frampton, and B.B. King — all with whom he's toured recently.
Not bad for a self-described "stepson" of Louisiana, born in Mississippi and raised on big helpings of Cajun and Zydeco music.
Landreth talks to Music Inside Out about his many triumphs and even a few mistakes along the way. But the mistakes never seem to appear in his music. Take our word for it. You should.
Playlist
To find out more about the music played on this program, check out the playlist. Bookmark it or print it out and take it with you to your favorite music retailer.
Connect with Sonny Landreth
Website | Calendar | Playing Tips

Special thanks this week to KRVS/Radio Acadie in Lafayette, Louisiana for production help.