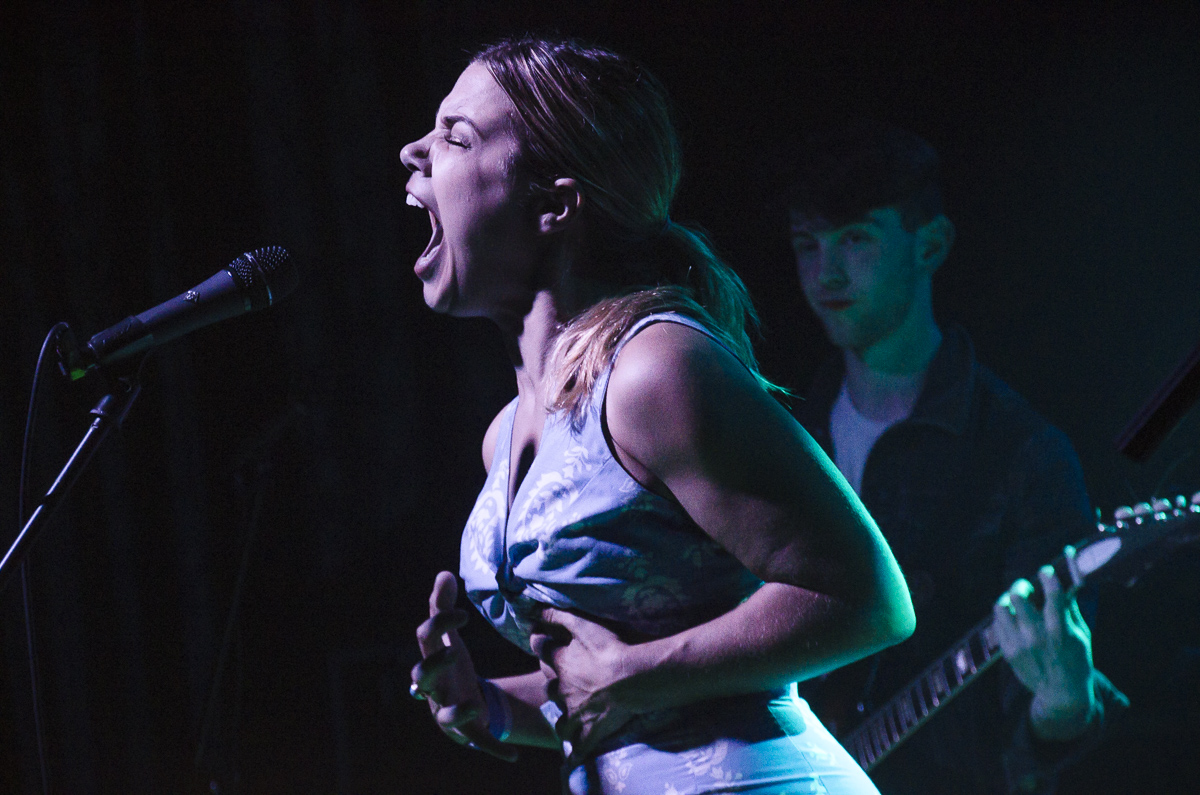 Maggie Koerner
Ascending
When young Maggie Koerner — a fifth grader— sang the big solo in a 1990s middle school production back home in Shreveport, no one was more surprised than her mother. She didn't know her daughter could sing. Years later, no one was more distraught than Maggie's mother when Maggie announced that she planned to sing for a living.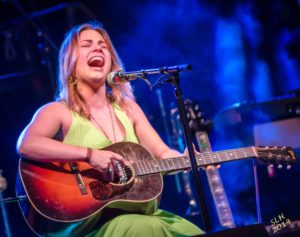 "My mom burst into tears," Koerner tells Gwen. The issue remains delicate at home, despite Koerner's extraordinarily charismatic, show-stopping voice. Despite two albums, an EP and an upcoming release on Concord Records. Despite touring with the funk band Galactic and her own ensembles. Despite any number of YouTube videos, a bundle of appearances at the New Orleans Jazz and Heritage Festival and a particular mention in the New York Times.
Mothers famously worry about their babies growing up to be cowboys — but in the Bible Belt, they may be even more concerned about their girls who grow up to be rock stars.
And yet, stardom is a real possibility. Koerner is at the beginning of what could be a glorious career in music. Trouble is, she's been at the beginning ever since she told her parents of her plans a decade ago. Overnight success for her would mean that she's spent ten years in darkness, which is not out of the realm of possibility. That's what the view is like for someone who makes a living on stage.
In recent years, Koerner's collaborations with David Shaw of The Revivalists, producer and drummer Brady Blade, singer and producer Fink, and Galactic have added to her treasure of powerful, original songs. Some will likely be on her upcoming self-titled album. Three singles — "Shadows," "If I Die" and "Images" — have already been released.
But to hear the rest of the songs on Koerner's album, her fans will have to wait — and so will she.
In the meantime, she won't be idle. She has the same long list of honey do's that most artists receive from their labels, which equates to more concert dates, more social media posts, more YouTube videos, more interviews. The operative word, of course, is more.
Galactic, featuring Maggie Koerner – 2014 New Orleans Jazz & Heritage Festival
Playlist and Website
Here is a list of the songs that appear in this hour, including selections that Maggie Koerner performs live. And visit Maggie Koerner's website for more. Please support your local musicians and record stores.
"Sing IN, Louise!"
Chances are, anyone who's seen Maggie Koerner perform has had no trouble hearing her. That's how strong her vocal cords are. "My mom said I came out of her screaming louder than any baby she'd ever heard," she says. "I'm trying to be a person that doesn't scream."
Koerner calls her younger self the direct opposite of the Southern idyll of modest femininity. "I was very loud and very opinionated," she recalls of childhood. "I'm just now learning to be cool with that."
As a recording artist, Koerner sings secular music. But her voice suggests the volume and range of an old school gospel queen. That may be because — as a school girl — she sang at Catholic and Methodist services. "First it was learning how to sing in a perfect pitch with no vibrato," Koerner says. "But then it became stepping outside of the lines and trying to use your voice to not stay in this perfect pitch. Or maybe you go out of tune and it's okay, cause it was all for God."
With time, she's been able to explore more facets of her sound. "Working with Fink on my (2016) EP, he taught me how to utilize the more vulnerable parts of my voice, the more delicate parts of my voice, the lower register," she says. It may be no accident that her 2016 EP is called Dig Down Deep.
Birds
At this stage of her career, Koerner is focused on recording her own compositions. But sometimes she'll make an exception, as she did on the Dig Down Deep EP. She sang "Birds," written by Andrew Campanelli of Revivalists fame. It was a good choice:
MK: I went over to his house to rehearse it and he played it for me and I'm like in a full-on cry. It is affecting me in ways that I needed it to because I'm going through my own heartache. And I sing it and he says, "Jesus Christ, you are meant to sing this song! If you want this song you can have it." I was like, "For real?" And for me I had never ever sung anybody else's song on my album before. I'm like, "I'm not going to do that," but it was such a beautiful song and I had such a connection to it, that how can I not?

GT: Absolutely.

MK: So, he didn't write it for me, but he definitely gave it to me, which is special to do as a singer, to give one of your babies away to somebody.
Web Special
Maggie Koerner singing "He Calls Me Mama" live in the studio, with Rob Kellner, piano.
---