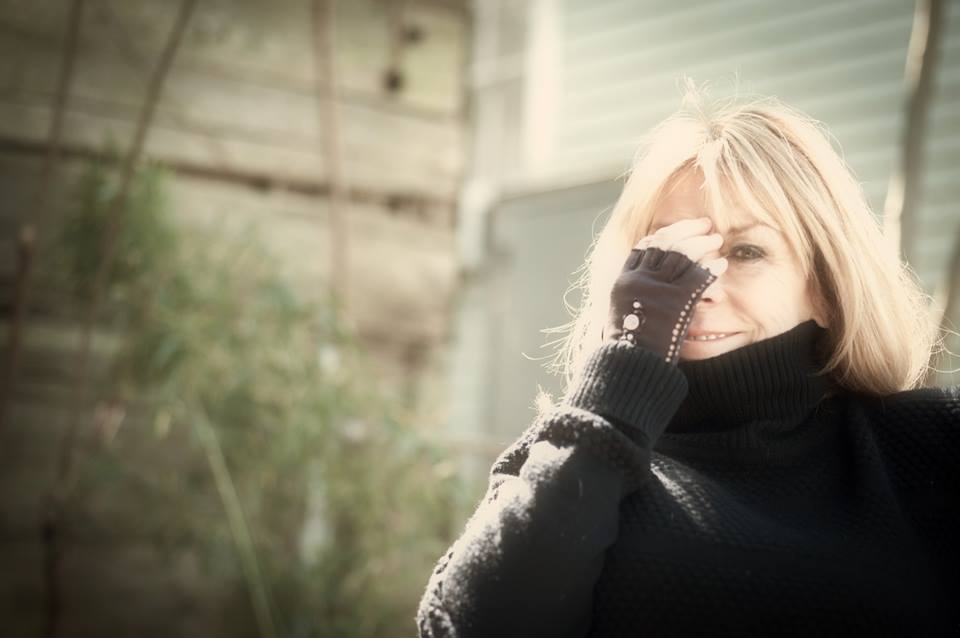 Rickie Lee Jones
The Other Side of Desire
Rickie Lee Jones says she moved to New Orleans, in part, because she wanted to be around people. In Los Angeles, she was mostly around cars.
So far, so good. People from New Orleans — either real or imagined — are all over her 2015 effort, The Other Side of Desire. And one of Jones' neighbors here even helped inspire a song on the album.
New Orleans has long figured into Jones' enormous body of work. After all, this is where she met Woody and Dutch, who feature prominently on her 1981 Pirates album. Woody and Dutch are the lead characters of a funky song titled, "Woody and Dutch Take the Slow Train to Peking." Jones describes the two men as part of a "fantastic group of people up to no good."
Jones also has recorded the traditional dirge, "St. James Infirmary," made famous in 1928 by Louis Armstrong. That was a song her father, Richard, sang to her as a child.
"Since I was little, he sang, 'St. James Infirmary,'" Jones tells Gwen. "So I guess, in so many ways, so many things about New Orleans music have naturally been a part of my life."
On The Other Side of Desire, Jones acknowledges Fats Domino with an original, belly-rubbing song called, "J'ai Connais Pas."
"After I did this song, I started thinking about Fats Domino because … There's nobody that doesn't know, 'Blueberry Hill.' I mean, this guy is easily as big as Louis Armstrong in his impact on music … Where is his statue — not only in this city but around the world?"
"I Get to Sing"
The Other Side of Desire is one of the Jones albums to showcase her artistic fearlessness. With the exception of opera, there appears to be no genre of music that's off limits to her. What's more, she has an uncanny ability to tap into the deepest emotional undercurrents of a song. And where the lyrics fall short, she carries the audience with captivating vocals — half raw, half wild and all Jones.
"I love music," she says. "Nothing else goes into me as deeply and I don't feel embarrassed or ashamed. I want to entertain people. But the fact that I laugh or cry or am childlike or old, all these things I get to feel, I get to depict, because I get to sing. Who wouldn't do that if they could?"
More on Rickie Lee Jones
Social Media | Music | Website | Discography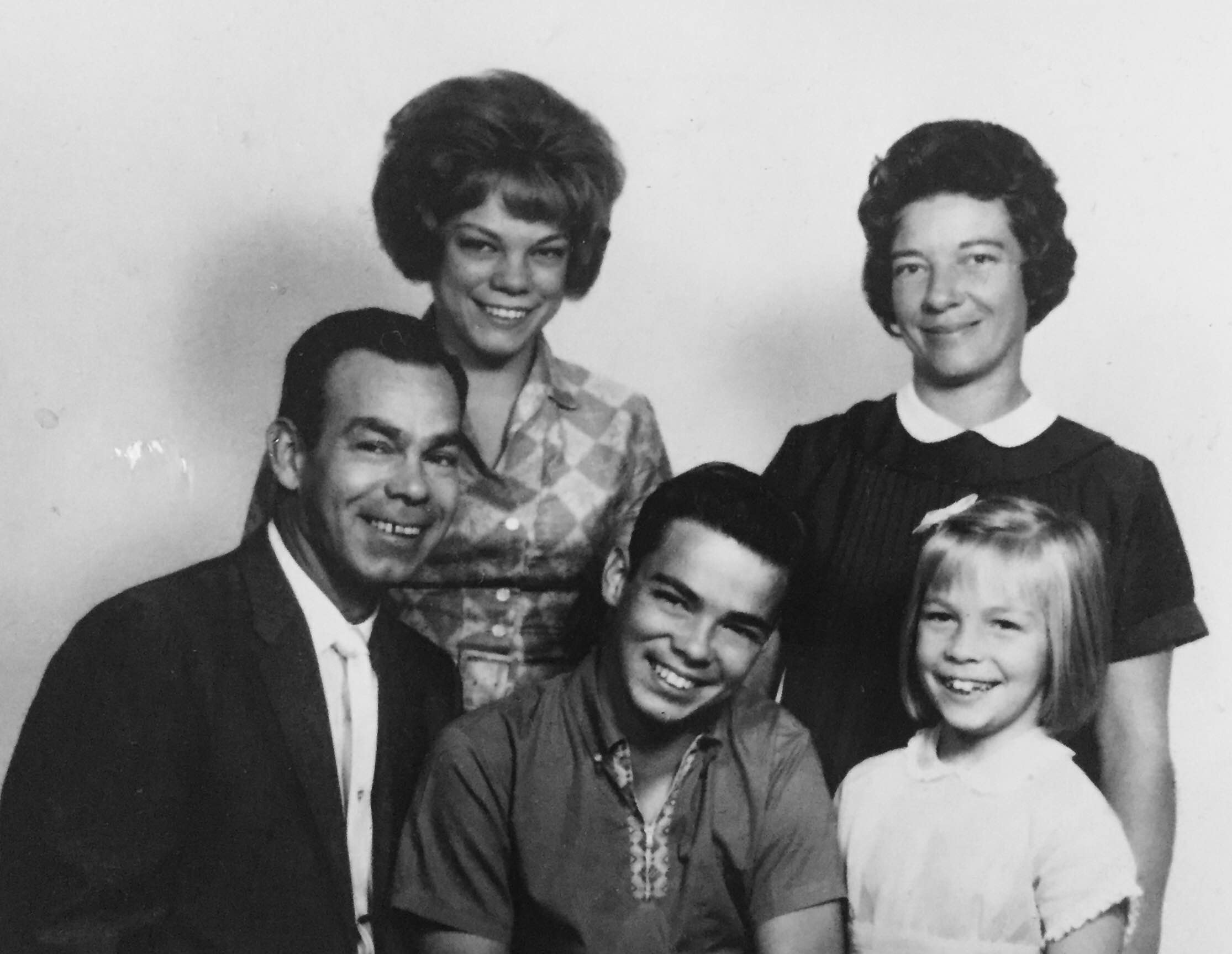 On the Road
As a child, Rickie Lee Jones took tap dancing and ballet lessons and auditioned as a child singer for various shows in Phoenix, Arizona. Vaudeville ran in the family. She says her parents fully supported her aspirations to perform.
"I always thought it had to do with the Vaudeville thing, that singing and show business is (where) we were meant to be," Jones says.
Richard Jones was the son of vaudevillians from Chicago. He was also a singer and songwriter who introduced his daughter, Rickie Lee Jones, to the American Songbook. Among Ms. Jones' most prized possessions is a demo tape her father made as a vocalist. The demo features a wide array of songs, including his versions of "Honeysuckle Rose," "Laura," and High Noon." It also features a song Mr. Jones reportedly wrote for Rickie Lee, titled, "The Moon is Made of Gold." Here's his version and Rickie Lee Jones's recording of the song on her 2009 album, Balm in Gilead.
Richard Jones: "The Moon is Made of Gold"
Rickie Lee Jones: "The Moon is Made of Gold"
Last Chance Texaco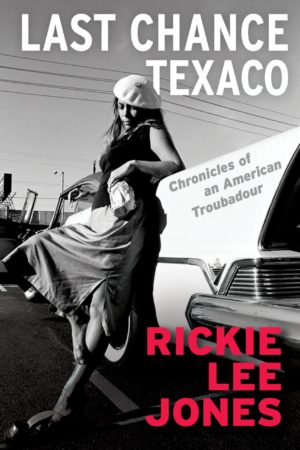 Rickie Lee Jones's memoir, Last Chance Texaco: Chronicles of an American Troubadour, is "the first no-holds-barred account of the life of one of rock's hardest working women in her own words," according to one reviewer.
Some of its stories will be familiar to those who've already heard our program: Rickie Lee's nomadic childhood, her relationship with her parents, a musical upbringing that nearly landed her a television performance at the age of eight.
But the story of the "Duchess of Coolsville" is also a picaresque saga of her years as a teenage runaway, her beginnings at LA's Troubadour club, her tumultuous relationship with Tom Waits, her battle with drugs, and longevity as a woman in rock and roll.
Listen: "Chicken in the Pot"
Rickie Lee Jones reads an excerpt from Last Chance Texaco: Chronicles of an American Troubadour exclusively for Music Inside Out:
Playlist
Every week, we provide a playlist of the music on the program. Please support your local musicians and record stores.
Juliette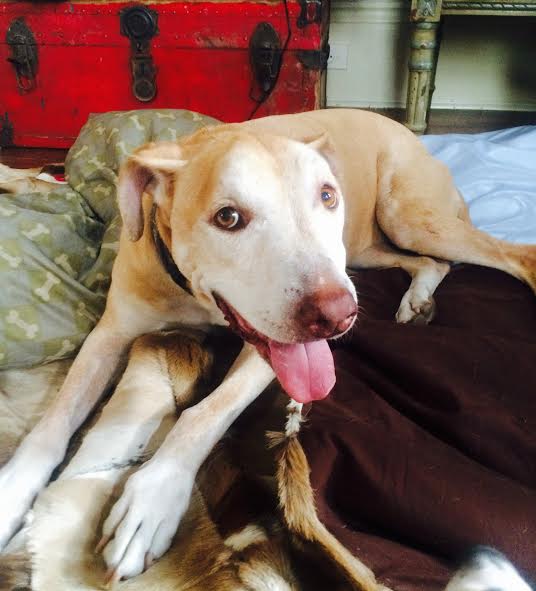 It's unclear how well dogs understand music. But that didn't stop Rickie Lee Jones from writing a love song to her companion of 13 years. Juliette is a pit bull that Jones' daughter brought home as a puppy. It was apparently love at first sight.