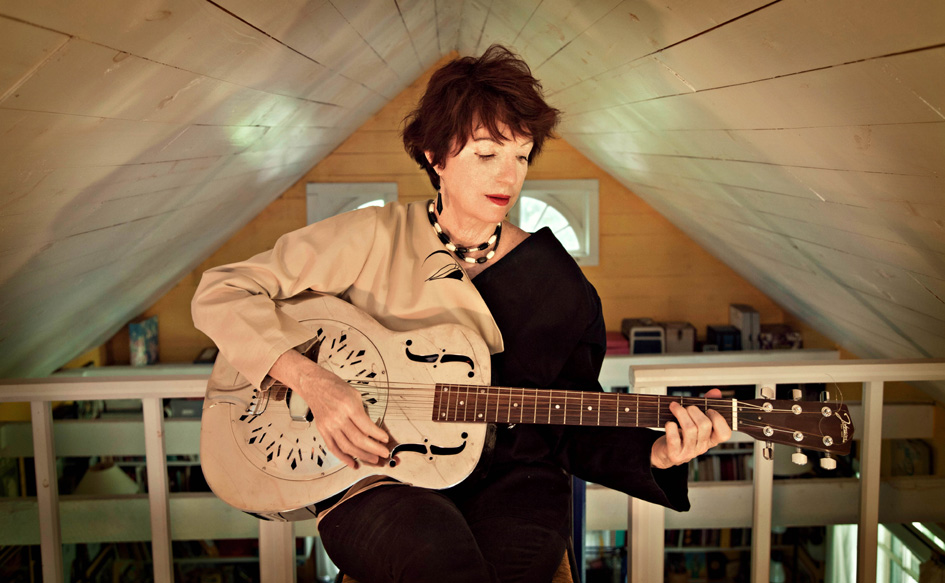 Ann Savoy
The Américaine
Ann Savoy is a lot of things: a musician, scholar, ethnomusicologist, mother, and world traveler. One thing she's not is boring.
Savoy took the scenic route to South Louisiana from Virginia… by way of Paris. But since the mid-1970s she's made herself right at home, marrying musician and accordion-maker, Marc Savoy. Nowadays, she's usually singing and playing a variety of instruments with friends and family, including the Savoy-Doucet Cajun Band, the Savoy Family Band, the Magnolia Sisters, Ann Savoy and Her Sleepless Knights, and more.
Besides traditional Cajun music, Savoy is also drawn to the songs of Billie Holiday, Blue Lu Barker and Ruth Brown. Savoy's range makes her a welcome performer around the world.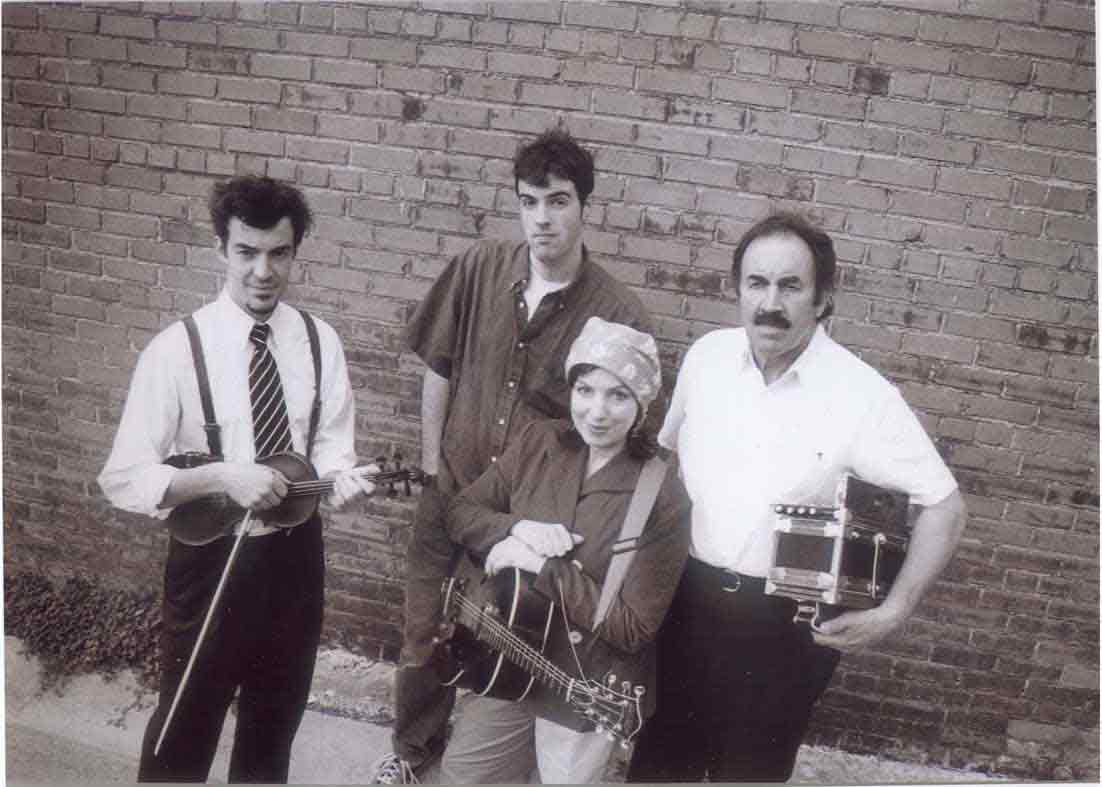 Connect with Ann Savoy
Ann Savoy Website | Magnolia Sisters Website | Ann Savoy and Her Sleepless Knights Facebook | Magnolia Sisters Facebook
Playlist
Every week, we provide a playlist of the music heard on our program. Please support your local musicians and record stores.
Adieu False Heart
Out of all of Ann Savoy's musical collaborations, the Grammy-nominated 2006 album Adieu False Heart with Linda Ronstadt was perhaps the most widely-acclaimed. Recorded at Dirk Powell's Cypress House studios, the compositions are at once powerful and elegant.
Ronstadt is the subject of a recent documentary, Linda Ronstadt: The Sound of My Voice.
Following a Tribeca Film Festival debut, the film will air on CNN later in 2019. Here's a review.
Though Ronstadt has since retired from singing, she recently reunited with Savoy to produce Duet, a new radio show for PRI. You can hear the first episode, "Musical Families," below.


---
Cajun Music: A Reflection of a People
Cut the roots and the tree will die," is the admonition that opens Ann Savoy's extraordinary 1984 book, Cajun Music: A Reflection of a People. What started out as a simple songbook grew into a massive encyclopedia of Cajun music, complete with picking patterns, chord charts, musical notations, old photographs, cultural histories, and even a directory of accordion repair shops. Her self-described "obsession" eventually brought her to the doorsteps of artists who made some the earliest recordings of Cajun and country Creole music.
Dennis McGee
(January 26, 1893 – October 23, 1989)

Dennis McGee was born in Bayou Maron, Louisiana. Some ninety years later, when Ann Savoy arrived at his home in Eunice for an interview, she found that he still played the fiddle with "clarity and energy" and was able to remember "hundreds" of songs from his youth. In the 1920s and 1930s, McGee and the legendary Amédé Ardoin played extensively throughout South Louisiana and were among the first artists to record the music of Acadiana.
---
Sady Courville
(November 15, 1905 – January 3, 1988)

Sady Courville of Chataignier, Louisiana was raised on the 19th Century art of "twin fiddling" by his father and uncle. In the 1920s he was playing back-up fiddle to many of the great artists of South Louisiana, including both Amédé Ardoin and Dennis McGee. Courville and McGee would continue to collaborate well into the 1980s.
---