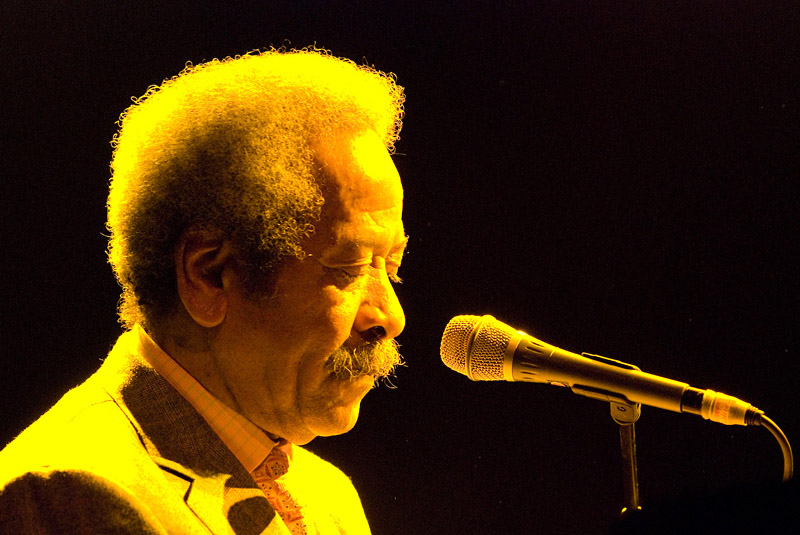 Allen Toussaint
1938 ~ 2015
Allen Toussaint Remembered

Our friend, Allen Toussaint, died November 9th after performing at a concert in Madrid. He was 77 years old. Toussaint had toured extensively since Hurricane Katrina, but he was, in many ways, a reluctant performer. He preferred his life behind the scenes in the studio — writing, producing, and arranging songs. A disciple of Professor Longhair, Toussaint seemed to understand what New Orleans music could do for the world.

His collaborations helped launch the careers of a pantheon of New Orleans artists — Lee Dorsey, Irma Thomas, Ernie K-Doe, Bennie Spellman, The Meters and Mac Rebbenack as "Dr. John — the Night Tripper." But he also collaborated with Paul McCartney, The Band, Patti Labelle, Elvis Costello and Paul Simon, with whom he was scheduled to perform next month here in New Orleans.

Allen Toussaint was a great friend to Music Inside Out. He was one of our first guests. I cold called him one morning in 2012 and asked if he would agree to an interview. He immediately said, "When would you like to talk?" And within 48 hours we were sitting at his grand piano and listening to him play the most gorgeous songs. Later he told me, "I believe you can never go wrong helping someone."

— Gwen Thompkins

Paying Tribute

A public visitation for Allen Toussaint will be held at the Orpheum Theater in New Orleans on Friday, November 20th, 8am to 10:45am. Then immediately following the visitation at 11am, New Orleans Jazz and Heritage Festival producer Quint Davis will host a musical tribute, featuring John Boutte among others. The funeral will be private.
Meanwhile, a previously scheduled benefit for New Orleans Artists Against Hunger and Homelessness is being reorganized as "A Tribute to Allen Toussaint featuring Paul Simon and Friends." The event, which is to take place Tuesday Dec. 8 at 8pm was originally scheduled to feature Simon and Toussaint as co-headliners. For ticket information, please contact Le Petit Theatre.

WEB

During his lifetime, Allen Toussaint received armfuls of awards for his contributions to music. He was a member of the Rock 'n Roll Hall of Fame. He received a Grammy Award for Lifetime Achievement. He met five U.S. presidents at the White House. And in 2013, he received the National Medal of Arts.

But Toussaint seemed equally glad to shake the hands of music lovers who thanked him every day for sharing his gift with the world. Toussaint spoke with Gwen in August at his home in New Orleans:

ROLL TAPE
Allen Toussaint Web Extra

Click on the following links to listen to the shows we've done with Allen Toussaint:

Allen Toussaint Show 1
Allen Toussaint Hr 1

Allen Toussaint Show 2
Allen Toussaint Hr 2

Allen Toussaint Show 3
Allen Toussaint Medal

WWNO Special Broadcast – 11/10/15
Allen Toussaint Obit