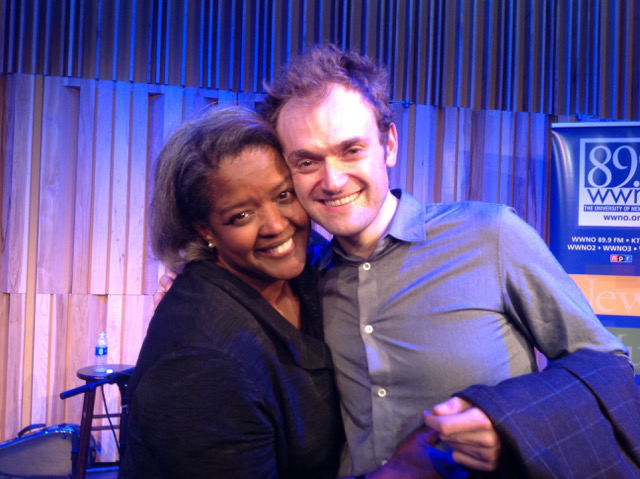 Chris Thile
"Great Music is More Alike Than Un-Alike"
For the first ever live recording of Music Inside Out, Gwen caught up with the prodigious and prolific Chris Thile at the George and Joyce Wein Jazz and Heritage Center. He's barely 36 years-old, but already boasts a lifetime's worth of achievements. He started learning mandolin as a kindergartener. Three years later, he co-founded the platinum-selling Nickel Creek with his friends Sara and Sean Watkins. The band would become a groundbreaking force in acoustic music. He's gone on to record with Edgar Meyer, the Punch Brothers, Brad Meldhau, and Yo-Yo Ma. In December, 2016, Thile took over as host of Prairie Home Companion, which has since changed its name to Live From Here.
While Thile is most recognized for his technical virtuosity in playing and composing, he's not content to simply be what he calls a "finger-waggler." Instead, he sees virtuosity as "a tool that can be used in the service of good music-making"
Thile's head is like a sponge – not just because of his fluffy hair-do – but because he absorbs every sound that he comes comes across. His musical guests on Prairie Home have included people like Jack White, Steve Martin, the Shins, Regina Spektor, and Esperanza Spalding. He's played tributes to Led Zeppelin and David Bowie, and he can draw seamless connections between Kendrick Lamar, Igor Stravinsky, J.R.R. Tolkien, Radiohead, and video games Mario 64 and the Legend of Zelda. As Thile says, "liking things is what I like the most."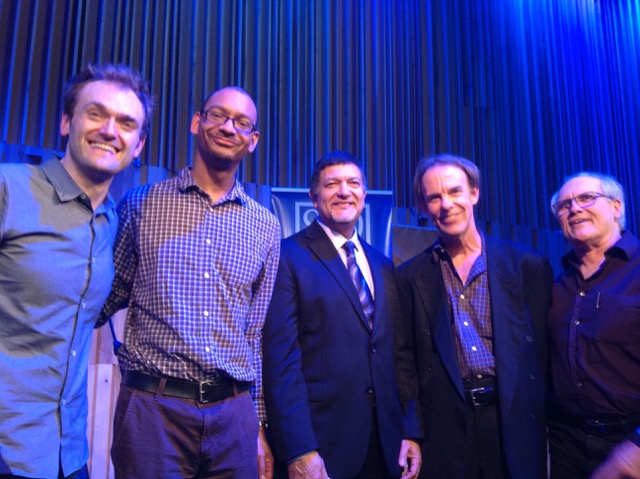 Connect with Chris Thile
Facebook | Nickel Creek | Punch Brothers | A Prairie Home Companion | Twitter
From Lake Wobegone to South Park

Beyond his technical prowess and charisma, perhaps the most compelling trait that Thile brings to the stage is his sense of playfulness. Thile told Gwen that he had considered singing "In the Ghetto" as a birthday tribute to Elvis Presley on a recent episode of Prairie Home, but the version he wanted to do was a little unusual.


Bach Trios

Since last speaking with Gwen, Thile released the Bach Trios with longtime collaborator Edgar Meyer and world-renowned cellist Yo-Yo Ma. The album debuted in April, 2017 and can be purchased at your favorite local record store. In the meantime, you can preview Sonata No. 6 in G Major, BWV 530: I. Vivace.





Chris Thile Playlist

The playlist for this show can be found here.