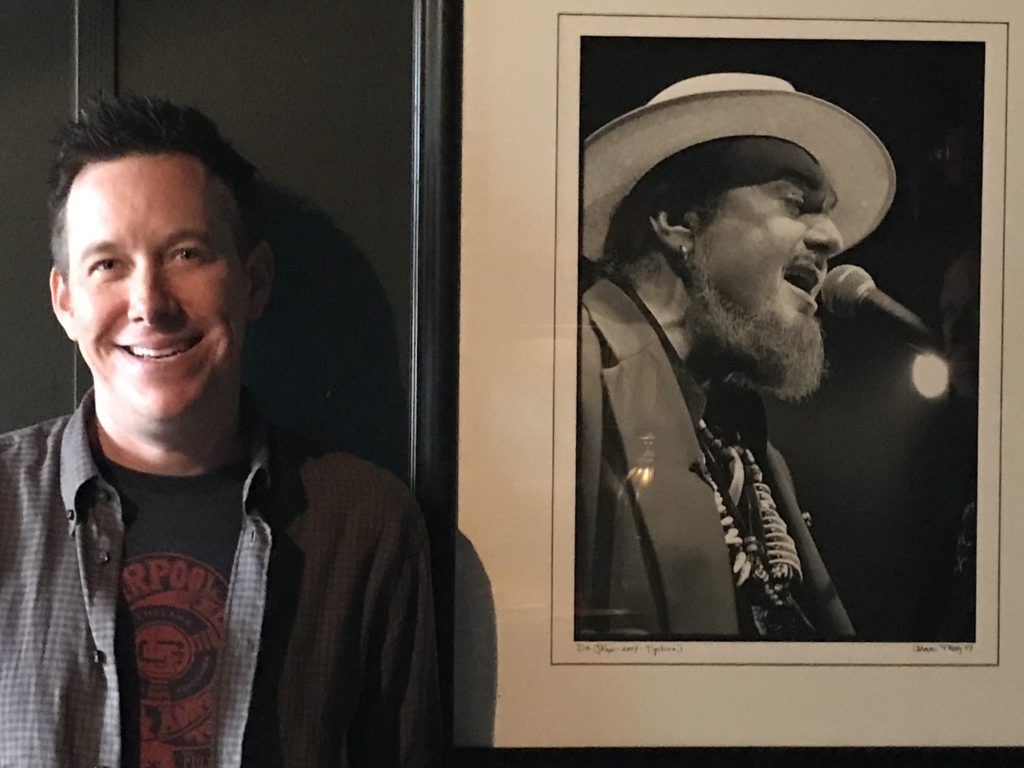 In Gratitude
Remembrance and Celebration
It's always a good time to look back in gratitude for all the music we've been privileged to share. Especially now, when a viral pandemic has changed the way people celebrate their loved ones. Fans of New Orleans music know that even before this year's troubles, 2019 was a heartbreaker. Dave Bartholomew … Dr. John … Art Neville … and Spencer Bohren left this life — as did Leigh Harris (a.k.a., L'il Queenie) and guitarist Todd Duke.
In 2020 New Orleans jazz patriarch Ellis Marsalis Jr. died of complications from the coronavirus. One of his many students, Harry Connick Jr., called Marsalis "a grand master educator, an inimitable pianist, a caring mentor and a dear friend."
With help from Wendell Brunious, Nicholas Payton, Maggie Koerner, Spencer Bohren, and members of Galactic, we're taking a moment to reflect and be grateful for these artists and their music.
Wendell Brunious and Dave Bartholomew
Trumpeter Wendell Brunious is a walking encyclopedia of New Orleans music. That may be because at least three generations of Bruniouses are trumpet players — not to mention his extended family, which has contributed to nearly every form of New Orleans music. But when we spoke, Wendell had New Orleans musician and producer Dave Bartholomew on his mind. As an architect of the big beat of early rock'n'roll, Bartholomew is best known for his work with Fats Domino. But Bartholomew — who died just after we spoke with Brunious in 2019 — also played trumpet and led his own jazz and r&b bands.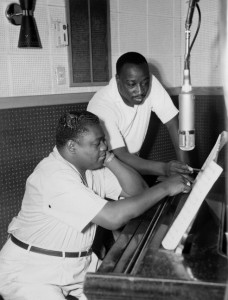 Nicholas Payton's Symphony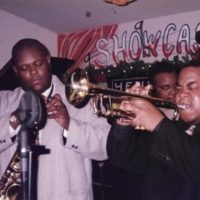 We're also celebrating some new beginnings. Trumpeter Nicholas Payton's Black American Symphony made its U.S. debut in 2019 with the Colorado Springs Philharmonic. Payton's work was inspired in part by the composer Antonin Dvorak, who in the late nineteenth century called "negro melodies" the "real foundation of any serious and original school of composition to be developed in the United States." The Black American Symphony was first performed in 2013, in Switzerland, featuring Payton's ensemble with the Basel Symphony Orchestra conducted by Dennis Russell Davies.
I really wanted to revel in a sound that I associate, or sounds that I associate, with being black.

Nicholas Payton
Galactic Names Names
The New Orleans band Galactic bows to no one when it comes to bringing the funk. But Galactic's members agree the band that's widely considered the funkiest of the funky and maybe its biggest influence was The Meters. This year, keyboardist and founding member of The Meters, Art Neville, died after a long illness. We asked Galactic bassist Robert Mercurio, drummer Stanton Moore, and saxophonist Ben Ellman to name their favorite Meters songs.
RM: That is a great question. I gotta say, you put me on the spot, I'll say, "Just Kissed My Baby." I just love that guitar part. It is so sick.
Stanton Moore: If I've Said It Once…
SM: For me, and I've quoted this many times, I think in my opinion, the funkiest song ever recorded is the live version of "Africa," from Live on the Queen Mary, which the band doesn't like. They feel like it is not recorded that well and it was a private party for Paul McCartney and they are not very keen on that record, but the live performance of it, it is so fiery and energetic and Zig is playing his butt off and singing at the same time, and talk about heavy? You ask like how much heavier can Galactic get? Well I don't think we'll ever get that heavy. Cause it is unbelievably funky. In my opinion it is not only my favorite Meters track recording, but it is also, in my opinion, the funkiest thing ever recorded.
RM: And he's been saying that for decades.
SM: I've been saying that for decades. That is my favorite.
GT: Man, mic drop! Funkiest thing ever recorded.
SM: They may not like it, but they created it, and I love it.
Ben Ellman Weighs In
GT: Okey dokey. Ben Ellman.
BE: "Hand Clapping Song."
GT: That is a goodie, too.
BE: There is just something so unique and sparse and funky about that that sets it aside for me. Something just really unique and special.
Maggie Koerner Told Ya
New Orleans singer and songwriter Maggie Koerner has toured with Galactic and collaborated on their songs "Dolla Diva" and "Hey Na Na," which also featured her former Revivalists bandmate, David Shaw.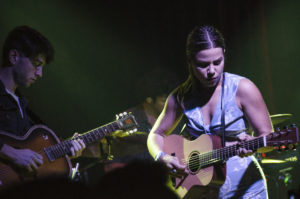 Maggie Koerner and David Shaw are credited as co-writers on "Hey Na Na," from Galactic's 2012 release, Carnivale Electricos. Koerner says her first royalty check from that collaboration enabled her to tell her father, "See! You can make money!"
Spencer Bohren Remembers Two Giants
Dr. John died shortly after we spoke with Wendell Brunious. He was a musician's musician — and there are few fans of the New Orleans sound worldwide who are unaware of his contributions. Singer-songwriter Spencer Bohren was a singer-songwriter who talked with us shortly before his own death in June of 2019. In our conversation he credited Dr. John with being instrumental in his move from his former home in Colorado to New Orleans.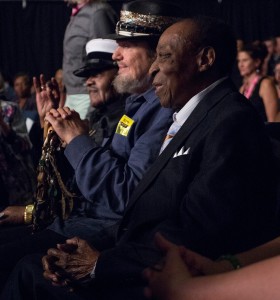 …So when we came to New Orleans we found a flyer on the ground that said, "Professor Longhair, the Real King of Mardi Gras at the 501 Club," which turned into Tipitina's. That was one of our first experiences. It was Mardi Gras with Professor Longhair, and learning that all gigs don't start at nine o'clock like they do in Colorado! …

We went there at 9:00. (The bartender) said, "Well, there is nobody here yet, but don't worry, there will be." And I kept saying, "I want my money back. There is nothing happening here." At five to midnight, the back door opened, the band assembled and was playing within ten minutes. The room was instantly packed with policeman dancing with big fine gals, mace and guns bouncing on them, drinking – policemen – drinking in uniform! It was just magnificent. … They weren't about to turn the lights on in an hour and make you go home. It was an incredible night. … I think Snooks (Eaglin) was playing guitar.

Spencer Bohren
Playlist
Each week we post a complete playlist of all the music heard on the program. It's our hope you'll take it with you on your next trip to support your local music retailer.