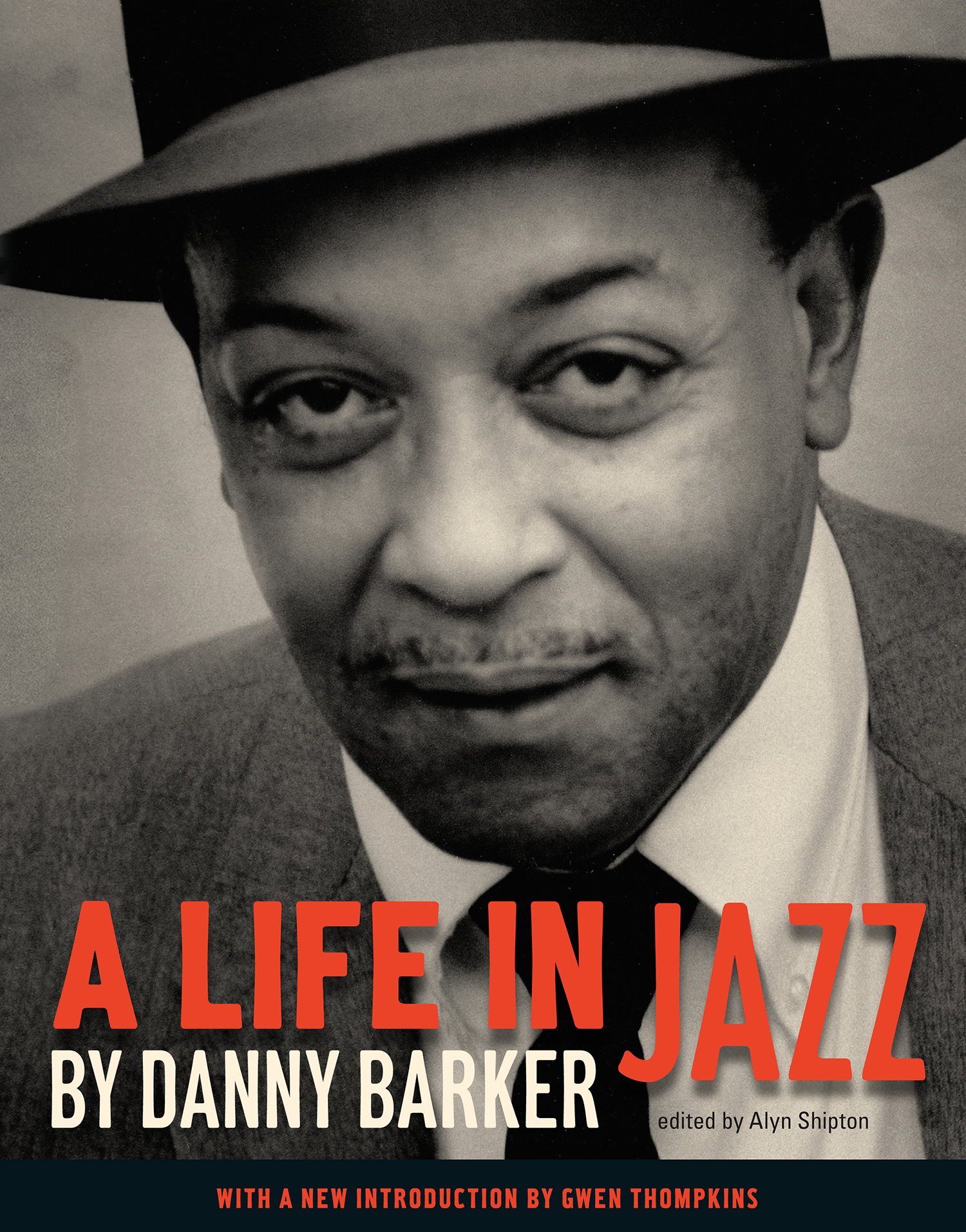 Remembering Danny Barker
Danny Barker (1909-1994) was born into that generation of musicians whose lives reflected the arc of jazz from men blowing horns atop mule-drawn wagons to the world stage. From New Orleans to New York and back again, he managed to be both a witness and participant in the evolution of the music.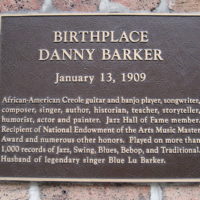 As a banjo player and rhythm guitarist, his discography reads like no other. Barker played with Jelly Roll Morton and the Dirty Dozen Brass Band, with Dr. John and Dexter Gordon, with Billie Holiday and Cab Calloway. In all, Danny Barker may have appeared on more than a thousand recordings. The plaque at his birthplace on Chartres Street in the French Quarter says so. And the discography at the back of his memoir, A Life in Jazz, presents the spectacular journey of a musician who never considered himself a virtuoso.
Reinvigorating Brass Bands
In 1965, when Barker and his wife — singer Blue Lu Barker — were done with New York, they came home to minor celebrity and plenty of good will. Many artists might have been satisfied with that. But during the late years of his life, Barker found the time and energy to save the New Orleans music tradition. He turned a crew of young musicians — boys, really — into the Fairview Baptist Church Christian Band, which extended local interest in traditional New Orleans and brass band music well into the 21st century.
Barker didn't live long enough to see how far his vision would go. But his memoir makes a case for New Orleanians to tend to their birthright — and to keep the music going. Trumpeter Leroy Jones says Barker urged him and all New Orleans musicians to learn a hundred songs originating from local tradition because knowing those songs will guarantee work. "And he wasn't lying," said Jones, who led the Fairview at the age of 12. "Because I've been working ever since."
A Life In Jazz
On the 30th anniversary of A Life in Jazz, the Historic New Orleans Collection re-issued the memoir with new material from Barker's editor, Alyn Shipton, and a slew of new photographs. I wrote the introduction and could have kept the story going well into the next century. It's just that rich.
Barker, who lived in the shadow of the old St. Bernard Housing Project, couldn't promise his young Fairview musicians wealth. But trumpeter Gregg Stafford — another Fairview alum — remembers Barker saying, "'Playing this music is like taking a ride on a royal camel. That is a great ride — to be riding on a royal camel with the kings and queens. That's what it's like when you learn this music.'"
If you'd like to learn more about A Life in Jazz, check out this article I penned for the New Yorker, "Giving a Great Jazz Storyteller His Due."
So Giddyup!
— Gwen Thompkins
The 2021 Danny Barker Banjo and Guitar Festival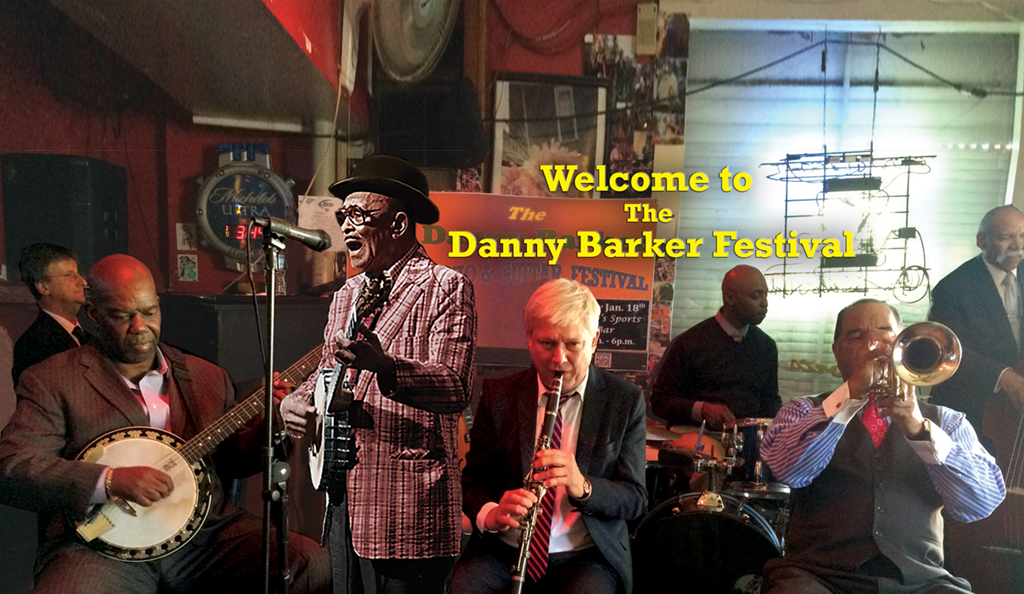 If it's January it must be time for the annual Danny Barker Banjo and Guitar Festival. This year's festival features three days of virtual concerts, interviews and videos on the 14th, 15th, and 16th of January, 2021. All the events will be live-streamed from the balcony of the New Orleans Jazz Museum.
A partnership of the festival, the New Orleans Jazz Museum, New Orleans Jazz National Historical Park and WWOZ-FM, the 2021 mix of interviews and live music will be presented across several web platforms, including the Facebook pages of the Jazz Museum, Jazz Park, WWOZ and the festival.
Interviews will be conducted by longtime WWNO-FM host and producer Fred Kasten, and will include segments with multi-Grammy winning vocalist and Tony winning actress Dee Dee Bridgewater; Grammy winning vocalist Catherine Russell; cellist, multi-instrumentalist and songwriter Leyla McCalla; and composer and educator Roger Dickerson.
A video tour with of the archive's "Danny and Blue Lu Barker Collection" as well as a "Best of Danny and Blue Lu" video assembled by filmmaker and educator Matt Martinez will also be presented.
The latest information is available on the festival's Facebook page.
Playlist
Every week, we provide a p​laylist​ of the music on the program. Please support your local musicians and record stores.
Fairview Alumni and Friends — Hear 'Em Talking To Ya
Here are some oral histories from the Historic New Orleans Collection.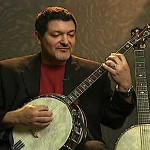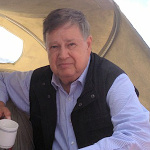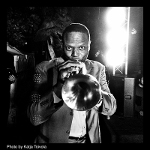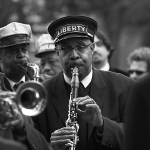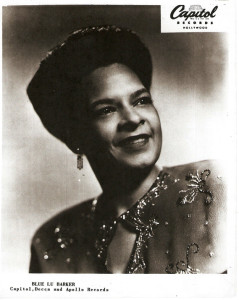 The Songs of Blue Lu Barker
The "Do-Wrong" People
From Gwen's Introduction to A Life in Jazz comes this insight into the world of young Danny Barker and the last years of Storyville:
"An anecdote from old New Orleans introduced his listeners to a netherworld of characters who flickered awake at sunset like matchsticks striking against pavement. Barker called them do-wrong people. They did things that couldn't be seen in daylight without somebody calling a cop. There was Rough Dry Sammy, for instance, who stole women's underwear for resale; or Good Lord the Lifter, who stole everything else for resale; or Sore Dick; or the hustling brothers Big Bang, Little Bang, and Bang Zang.
Yes, their stories were entertaining. But for Barker, stories about the do-wrong people were as important a contribution to jazz history as any he would ever tell. These real-life characters populated the poorest black sections of a brutally segregated New Orleans—areas that were also home to some of the world's great musicians. The do-wrong people were so close to the musicians that sometimes they were the musicians."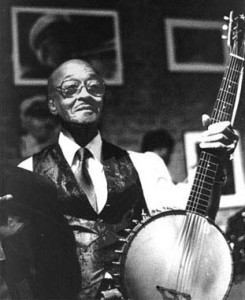 Whiskey and Conniptions
In 1991, the National Endowment for the Arts named Barker a Jazz Master. And in the requisite Smithsonian interview, Barker laid out his fundamental beliefs on music as only he could — as a charming and disarming expert, who was also a hoot and a half:
"People go to a club. If you play the tempo too fast, they gonna walk off the floor because they didn't come here for no marathon or no Olympics. They came here to have a medium tempo dance. Woman can dance with her man and she ain't gonna get winded, eyes popping out of her head, all out of breath. That make her gonna drink some whiskey. And she could have another glass of whiskey. Next thing you know her legs are in the air like a Thanksgiving turkey. That cause conniptions. You understand what conniptions is?"
You can listen to the full 3-day interview at the Smithsonian Jazz Oral History Project