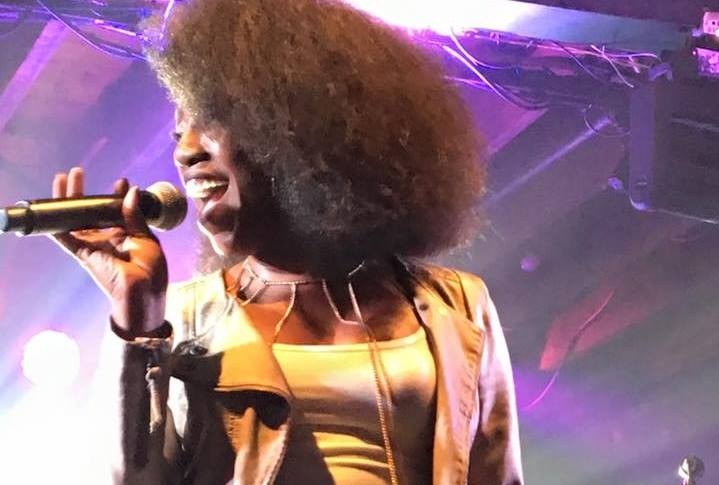 Erica Falls
Finding her voice. Finding her joy…
Erica Falls may have started 20 feet from stardom, but she's gained a lot of ground in the meantime. Growing up in New Orleans' 9th Ward, Falls absorbed the sounds of everyone from Billy Eckstine and Ella Fitzgerald to the Sugar Hill Gang and the Ohio Players, to Roberta Flack and Steel Pulse.
Since her debut performance on Bourbon Street singing covers for the band New Directions, Falls honed her craft as a studio session singer supporting Clarence "Gatemouth" Brown and John Fogerty; on tour with Sting; and, more recently, as a featured artist with Galactic. Erica was the lead vocalist for Galactic for nearly five years. Starting in September of 2019 she turned her focus on being a solo artist.
Here she is singing Irma Thomas' part on "Heart of Steel," from Galactic's 2010 album, Y​a-­ka-­May
Since Falls has found her way to the front of the stage, her original material has finally has had a chance to take the spotlight. Here in New Orleans, she brought down the house at Chickie Wah Wah in 2016, with a set that combined her own songs with those of Aretha Franklin, Carole King … and this rendition of Roberta Flack's "Compared to What".​
Going Solo
In 2017, she released her first full-length solo album, HomeGrown. We asked her about the writing process:
GT:      Do you write the music first and then the lyrics?
 
EF:      They come to me at the same time. I hear the melody. I say, okay. [Sings]. Okay, I like that. Where do I want to go. What am I hearing in the verses. What do I want to say. [Sings]. It is like that. I hear everything at the same time. Then I can go and say this is what I want. It comes to me both. For most writers it is different. They'll have lyrics, but no music. Then they can hear it and put it to music. Or they'll have a track and come up with lyrics. For me, I guess by me personally, it all comes at the same time.
 
GT:      Does it settle over you like a cloud, the way Toussaint always said, "Southern Nights," settled over him like a cloud or mist? Or does it enter your brain like, "bam," or is it sneaky like a little worm coming through?
 
EF:      A cloud at times, but it is almost like, I hate to use the word upchuck, but... 
 
GT:      Now that is poetic!
 
EF:      I've got to get it out, like that....

Connect with Erica Falls – Website | Calendar | Facebook | Twitter | Instagram
Playlist
Every week, we provide a p​laylist​ of the music on the program. Please support your local musicians and record stores.
Vintage Soul and Modern Style
Check out Falls' reinterpretations of I​rma Thomas' "Old Records"​ and Fleetwood Mac's "Dreams," both available on the album Homecoming. Y​ou know what they say about imitation and flattery…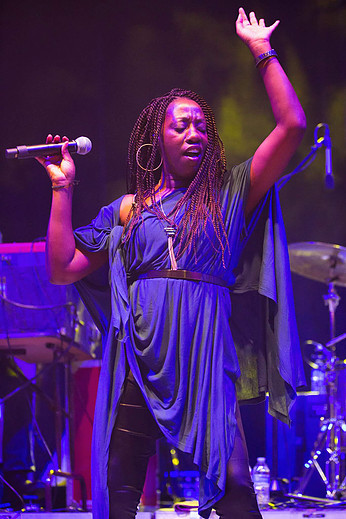 Erica Fall's Quiet Storm Favorites
This woman is a sucker for a love song. As a child of the 1970s and 80s, she grew up with plenty of favorites. Gwen asked Falls which songs she just couldn't do without. Here are a few:
­ – Teena Marie ­ "​Aladdin's Lamp"
­ – Donny Hathaway ­ "​Someday We'll All Be Free"
­­ – The Emotions ­"​Flowers"
­­ – Anita Baker ­ "​You Bring Me Joy"
­ – The Commodores ­ "​Three Times A Lady"