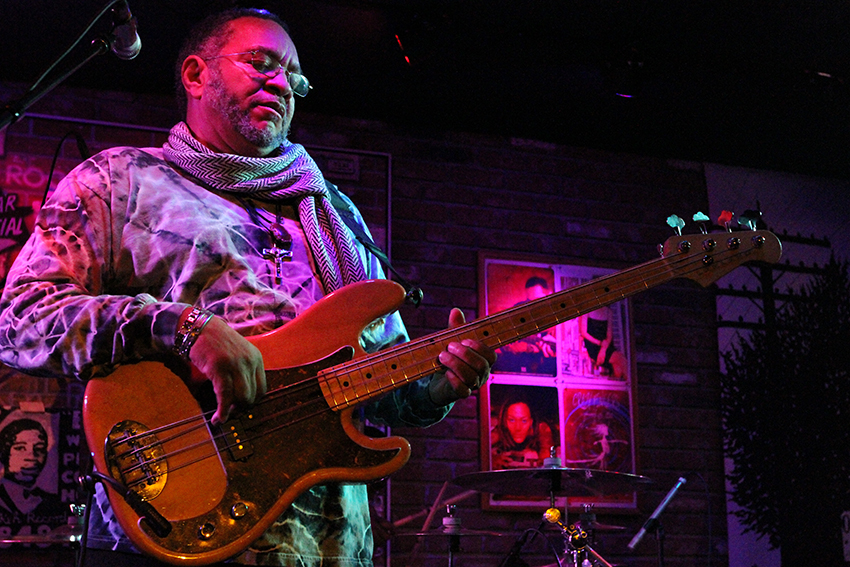 GEORGE PORTER, JR.
Boom-Bop-Boom-Bop!
When George Porter, Jr. was a child, he wanted to become a Catholic priest. But an uncomfortably silent church retreat and an encounter with neighborhood blues musicians helped Porter find his musical calling.
He turned to funk and never looked back.
As the bass player for The Meters, Porter helped create a body of music in the 1960s and 70s that still resonates as some of the funkiest grooves ever recorded.
So what's the secret to funk?
"You've got to allow for space," Porter tells Gwen. "There should never be a bass note on the backbeat. If the drummer is playing on 2 and 4, that is his backbeat … So (the bass and drum) would be, 'Boom-Bop-Boom-Bop!'"
Musicians' Musicians
The Meters were musicians' musicians. They counted Paul and Linda McCartney, the Rolling Stones and Rod Stewart among their fans. And as the house band for SeaSaint Studio in New Orleans, they also appeared on some of the best known recordings of Labelle, Robert Palmer and Lee Dorsey.
But that was then. In the years since The Meters parted ways, Porter has emerged as a bandleader, producer and session musician. Crying For Hope is his 2021 release with the Runnin' Pardners and he has a raft of other recordings as a solo artist and with other acts. And yet, The Meters have provided Porter with an inexhaustible well of music that he continues to play.
He's still wistful about the group, which has reassembled in various forms over the years but never managed to stay together. "The band broke up not because we couldn't musically get along," Porter tells Gwen. "The only thing we did well together was play music."
And the Meters did that so well that in July, 2018, they were recipients of a Grammy Lifetime Achievement Award.
Porter, Art Neville (keyboards), Zigaboo Modeliste (drums) and Leo Nocentelli (guitar) have a powerful creative chemistry. But, as it turns out, chemistry isn't enough.
"Then (again) the Beatles didn't like each other," Porter says. "But they stayed together long enough to make millions of dollars. And they (could) turn around and look at each other and say, 'Bye!'"
Connect with George Porter Jr.
Playlist
We provide a playlist of the music heard on each program. Please support your local musicians and record stores.
Poppa Funk
---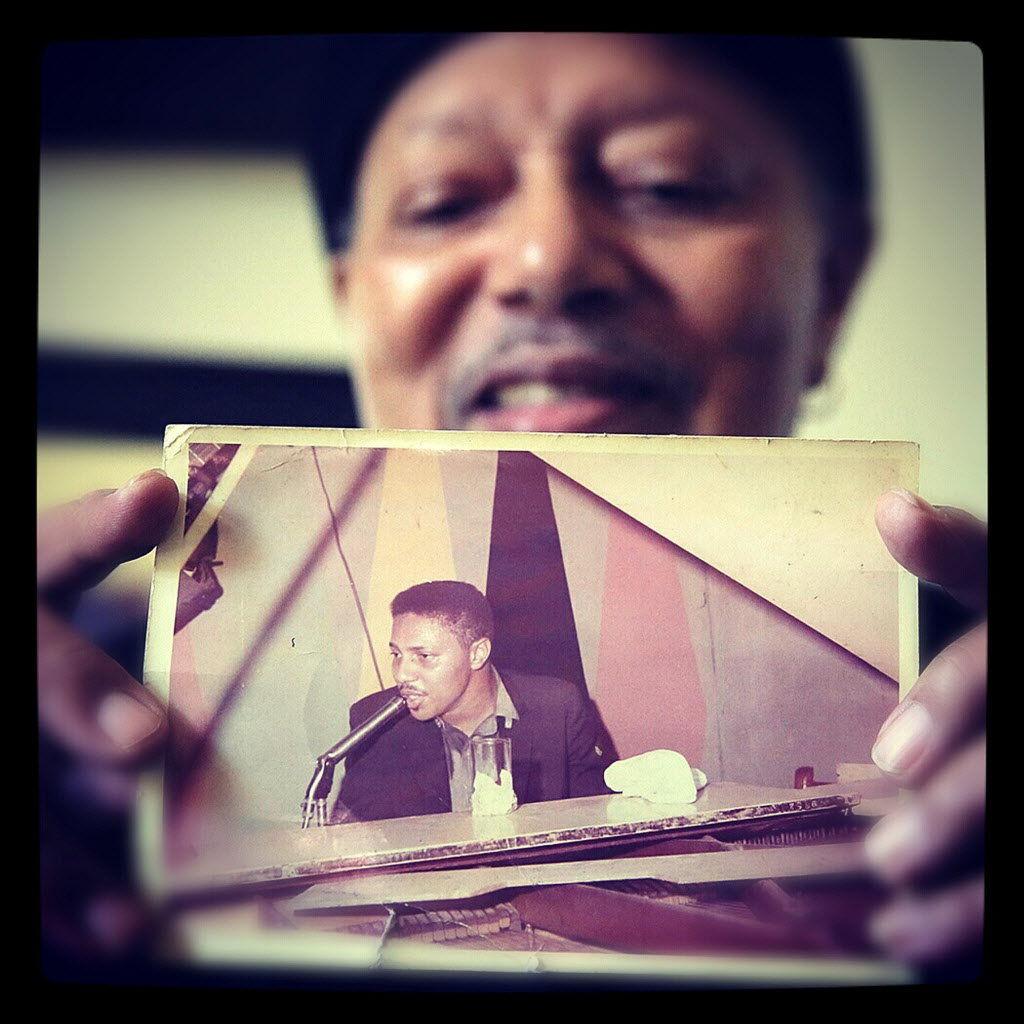 Art "Poppa Funk" Neville, Porter's longtime friend and bandmate, died at home in New Orleans on July 22, 2019. He was 81 years old. As a member of many groups, including The Hawketts, The Meters, and the Neville Brothers, he helped shape the New Orleans music scene for more than half a century.
---
Need More Cowbell?
For years, George Porter, Jr. has wanted to set the record straight about his musical association with Paul McCartney.
Porter says even his website has it wrong. McCartney and Wings came to New Orleans to record their 1975 Venus and Mars album at SeaSaint Studio.
George Porter, Jr. + Paul McCartney
---
Talkin' Bout My Old Friends
In 2015 George Porter, Jr. teamed up with singer-songwriter Anders Osborne to pay tribute to three departed giants of New Orleans rhythm and blues. As friends, heroes and collaborators, Eddie Bo, Earl King and Snooks Eaglin left their unique signatures on New Orleans music and on Porter's career. The song, "Talkin' Bout My Old Friends," appears on George Porter, Jr. and the Runnin' Pardners' EP release called It's Time to Funk.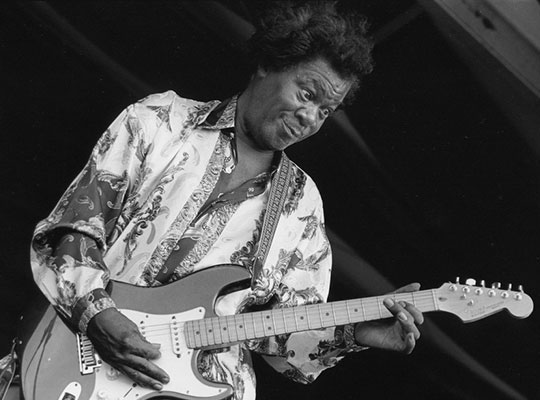 Earl King
(February 7, 1934 – April 17, 2003)
Earl King recorded his Carnival classic "Street Parade" in 1973. But the song wasn't released until a decade later: Street Parade
"Trick Bag," one of King's most successful recordings, later lent its name to The Meters' 7th album, which includes their take on the classic: Trick Bag
You can hear George Porter Jr.'s signature bass lines on this cut from King's 1990 album Sexual Telepathy, "Happy Little Nobody's Waggy Tail Dog."
---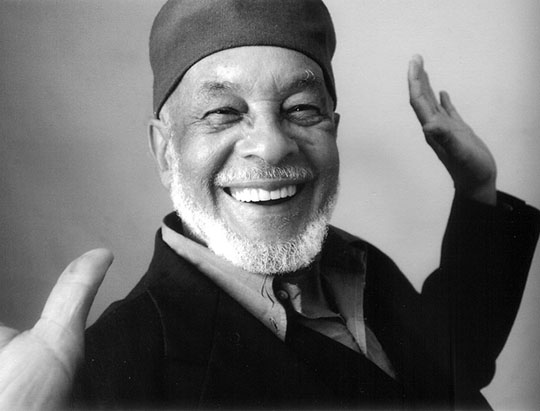 Eddie Bo
(September 20, 1930 – March 18, 2009)
Bo's biggest commercial success from his Ric Records years was "Check Mr. Popeye," a novelty dance track: Check Mr. Popeye.
Several of his recordings became hits for other artists. "I'm Wise," for example, was re- recorded by Little Richard as "Slippin' & Slidin'"
I'm Wise
Bo's only national chart success came in 1969 with "Hook and Sling, Pts. 1 & 2": Hook and Sling, Pts. 1 & 2
---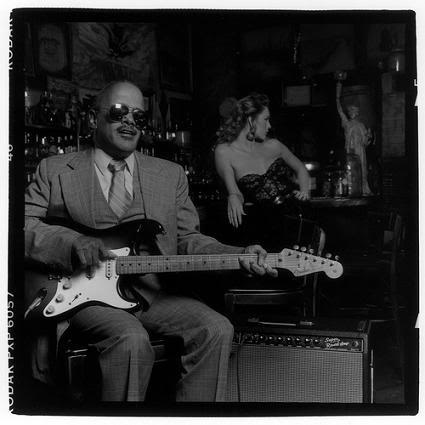 Snooks Eaglin
(January 21, 1936 – February 18, 2009)
Here's Eaglin, along with George Porter, Jr., performing the Benny Spellman hit, "Lipstick Traces," at the Lone Star Roadhouse: Lipstick Traces
And from the same concert, George and Snooks perform "Red Beans" with a very young Jon Cleary on piano: Red Beans