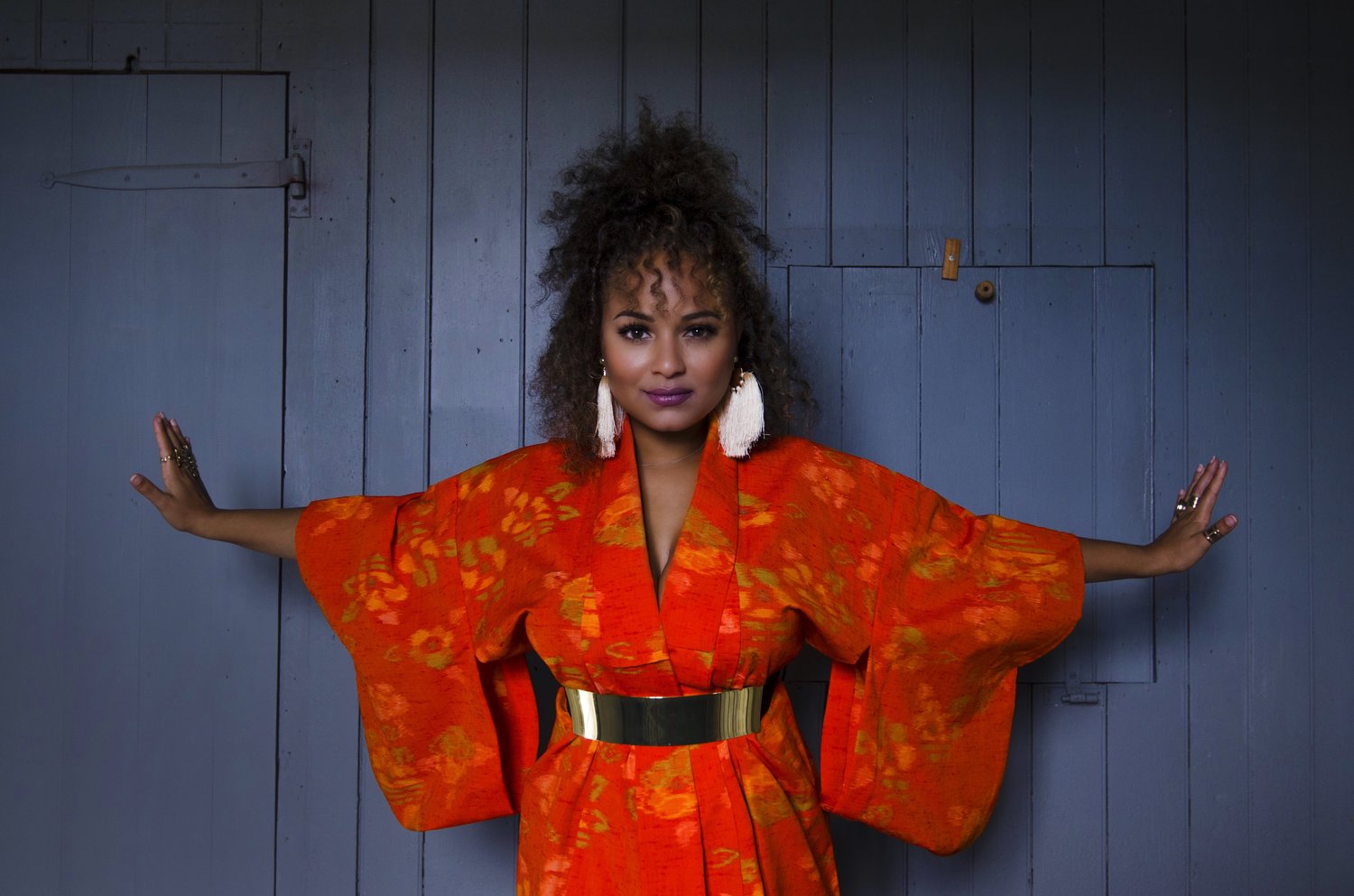 Robin Barnes
Taking Flight
Robin Barnes was born and raised in the Lower 9th Ward, shuttling between her parents' and grandparents' houses and singing the songs they liked to hear. Armed with a tambourine at the age of six, she charmed her way into her father's cover band. Since then, she's grown into a commanding vocalist with a repertoire of gospel, soul and r&b classics, jazz, funk and pop songs, opera and her own compositions.
Her 2016 EP Songbird Sessions reached the top five on the Billboard jazz chart. But jazz may be a confining genre for Barnes. The way she tells it, her tastes are far too eclectic to fit into any single category.
Robin Barnes must be doing something right — her audience is growing. In 2018, Barnes — who gave up her studies at New York University to help re-build her family home after Hurricane Katrina and the levee failures that destroyed much of the Lower Ninth Ward — returned to New York City to perform. She also sang at the MTV India Music Summit in Jaipur. Barnes bills herself as the "Songbird of New Orleans."
Connect with Robin Barnes – | Facebook | Instagram |

Playlist
Every week, we provide a playlist of the music on the program. Please support your local musicians and record stores.
The Gospel Truth
Jazz has borrowed from the well-spring of gospel music since its earliest incarnations more than a century ago. Danny Barker, (1909-1994), who helped save the brass band tradition in New Orleans, said as much in his memoir, "A Life in Jazz." It seems fitting that two of his musical disciples — drummers Herlin Riley and Shannon Powell — appear on Barnes' 2016 EP Songbird Sessions.
Barnes, Riley and Powell come from the same New Orleans church-going tradition. It's apparent in the way Powell plays tambourine on Barnes' version of the Irma Thomas classic, "Ruler of My Heart". Barnes says it's also apparent in Riley's efforts to teach her to play the tambourine — a far more challenging and nuanced instrument than even she could have imagined. It's an ancient art. Barnes calls Riley's style "tribal".
Shaking a Tail Feather
As a teenager, Robin Barnes was a golf champion, a beauty queen and a prize-winning volunteer. Add a master's degree in business and it comes as no surprise that she now heads her own fitness entity. It's called Move Ya Brass and offers classes in dance, yoga, running and stretching. "Our mission is to promote a happy, positive and healthy workout environment to help you become the best version of you," she told Gwen. Barnes puts her restless energy to good use onstage, where she says she channels Tina Turner.
"Settle Down"
Barnes, an avowed lover of old soul and classic pop songs, has long been a fan of the New Zealand artist Kimbra. Here's her rendition of the song that begins Kimbra's 2011 album, Vows.
Songbird At Home
Since we last spoke in 2018, Robin and her husband Pat Casey, who plays with her on the show, have had a baby. Now that their regular performing and touring schedule has been interrupted indefinitely by the virus, they've taken to working on social media.
On Monday evenings at 7:00 pm Central, they give Listening Party concerts on Facebook and Instagram — often with the whole family on camera. For fans, this is a great way to support local musicians during the pandemic.