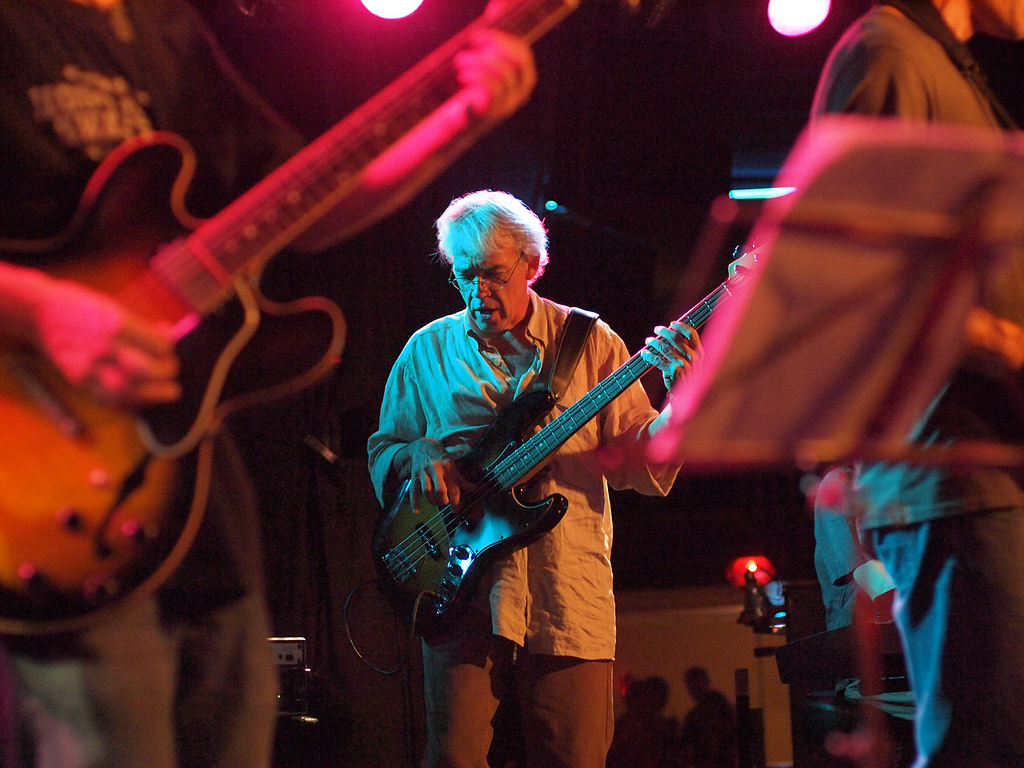 Bass Lion
There's a reason why lions prefer the company of other lions. Just ask Reggie Scanlan. As a bass player, Scanlan worked with James Booker and Professor Longhair before starting a 33-year run with the Radiators. He's now in a band of all-stars called the New Orleans Suspects.
Scanlan tells Music Inside Out some of the lessons he's learned from playing, touring and recording with the best in New Orleans music. For instance: band tours last longer with separate hotel rooms. And if you can't sing… don't. To Scanlan, music is like any other business — except people applaud when he comes to work.
Connect with Reggie Scanlan
The New Orleans Suspects | Calendar
Not Fade Away
In the Spring of 2016, Reggie Scanlan announced that he was ending his tenure with the New Orleans Suspects and would give up touring due to the strain on his health. The Suspects' upcoming album, Kaleidoscoped will be the last featuring Scanlan for the foreseeable future.
Nevertheless, Scanlan is staying active in the New Orleans music scene. In August of 2016, Scanlan sat in with the Iko Allstars for their annual Jerry Garcia tribute show at Tipitina's. You can hear his bass thumping on "Not Fade Away" is this video taken from backstage:
Lagniappe
Playlist
We've put together a complete playlist of music heard on this broadcast. You can download it and take it with you on your next trip to your local record store.