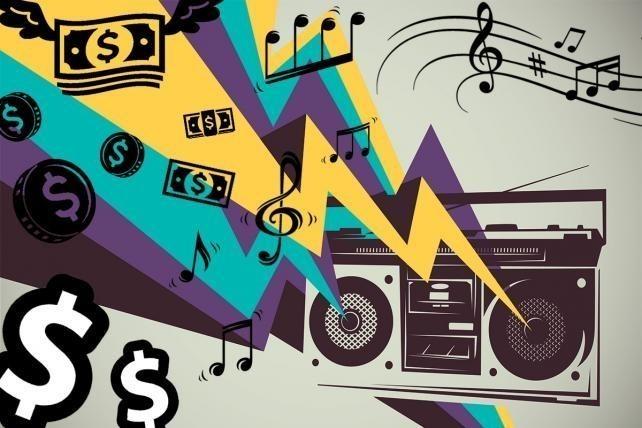 The Music Business
SURVIVAL NOTES
Not long ago, during an appearance on The Late Show With Stephen Colbert, Dame Julie Andrews shared a secret to the perfect, camera-ready smile. Turns out, saying "cheese" is for amateurs. The better word is "money." Apparently, the mere mention of "money" makes people visibly happier.
Try it. See?
Andrews would know. She started her career as a child singer and has been camera-ready since World War II. It's impossible to say whether making a living in music is easier or more difficult than it was when she started out. But relatively few films are musicals these days, record labels don't invest as much in rising artists and not many people buy albums anymore. The world's biggest music provider is reportedly YouTube — a website that's accessible to anyone free of charge.
Over the years, guests of Music Inside Out have described any number of approaches to making a living in music. Some have had greater commercial success than others. They've hit the top of the record charts and tour the world. Some have had no chart-topping hits, but attract devoted fans who will fill up their concerts on the road, in clubs, and even at private homes. Of course, commercial appeal is only one measure of a musician's contribution to the art form. Talent, musicality, creativity and imprint on culture cannot be discounted. And yet, artists need the approbation that only a steady income can bring. Without a living wage and the financial wherewithal to support the creation of more music, they falter and their careers go nowhere.
This show is dedicated to all the musicians who've appeared onMusic Inside Out and particularly to those whose interviews we've excerpted — PJ Morton, Robin Barnes, Sylvan Esso, Aurora Nealand, Quiana Lynell, and Big Freedia. It's also dedicated to Scott Aiges, founder of the Sync Up conferences in New Orleans — which help independent musicians find a way to stay alive in the industry.
For those of us who love Louisiana's unusually varied musical landscape, every day is Thanksgiving. Wishing the music makers fair wages, steady royalties and long and prosperous careers.
— Gwen
Playlist
Every week, we provide a playlist of the music on the program. Please support your local musicians and record stores.