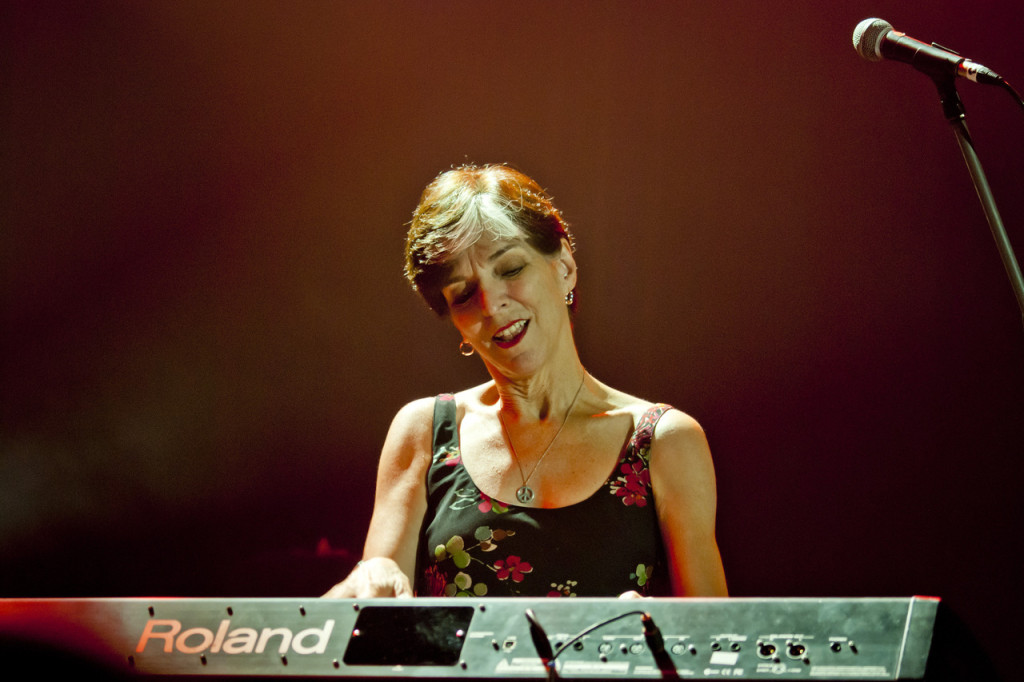 Marcia Ball
Make 'Em Dance
Few piano players are as tall, glam and terrific as Marcia Ball. Born in Texas, raised in Louisiana and schooled in the dance halls and roadhouses of the Gulf South, Ball can't help but make you boogie woogie. That is, unless you wanna two-step. Or boogaloo. She does that too.
"If you can make 'em dance, money will become a space problem."
This week she tells us about love songs and get-out-of-my-life songs that she's written for the same husband. And yes, she's still married. But Ball can make any rascal want to be a better man.
Ball's songs are postcards of small town life in this region and the dilemmas that drive people to the choices they make… And over the years, she's written a LOT of postcards. Since 1972 she's released 18 albums, most recently Shine Bright in 2018, and before that The Tattooed Lady and the Alligator Man in 2014.
Here's Marcia Ball playing a slowed-down duet version of "When The Mardi Gras Is Over" from Shine Bright with Eric Bernhardt, saxophone and vocals:
Connect with Marcia Ball
Website | Calendar | iTunes | Facebook | Emergency Chicken Gumbo Recipe
The Brightest Star in the Lone Star State
In 2017 the Texas State Legislature named Marcia Ball the 2018 Official Texas State Musician … and she's in very good company. Since the honorific was created in 2003, it's included such notables as Willie Nelson, Billie Joe Shaver, Lyle Lovett and George Strait.
It's one of the latest in a lifetime of honors and accolades that (so far) includes eight Living Blues Awards and five Grammy nominations. Marcia Ball is also a member of the Austin Music Hall of Fame, the Gulf Coast Music Hall of Fame, and the Louisiana Music Hall of Fame. She's won eleven Blues Music Awards (formerly the W.C. Handy Awards) and has 34 additional nominations!
Lagniappe
The good folks at DeLoachfilms did a short video with Marcia Ball, connected to the 2011 "Play Me, I'm Yours" public art installation in Austin. (Fourteen pianos were put into parks, streets and squares, available for any member of the public to play, decorate and personalize.) Marcia's performance of "That's How It Goes" was filmed throughout the installation. Our favorite part is the kid on a dirt bike.
"That's How It Goes" by Marcia Ball from DeLoachfilms on Vimeo.
Playlist
Some of the music from the broadcast is available for you to stream to your desktop or your mobile device. Or, you can download a complete playlist and take it with you to your local record store.