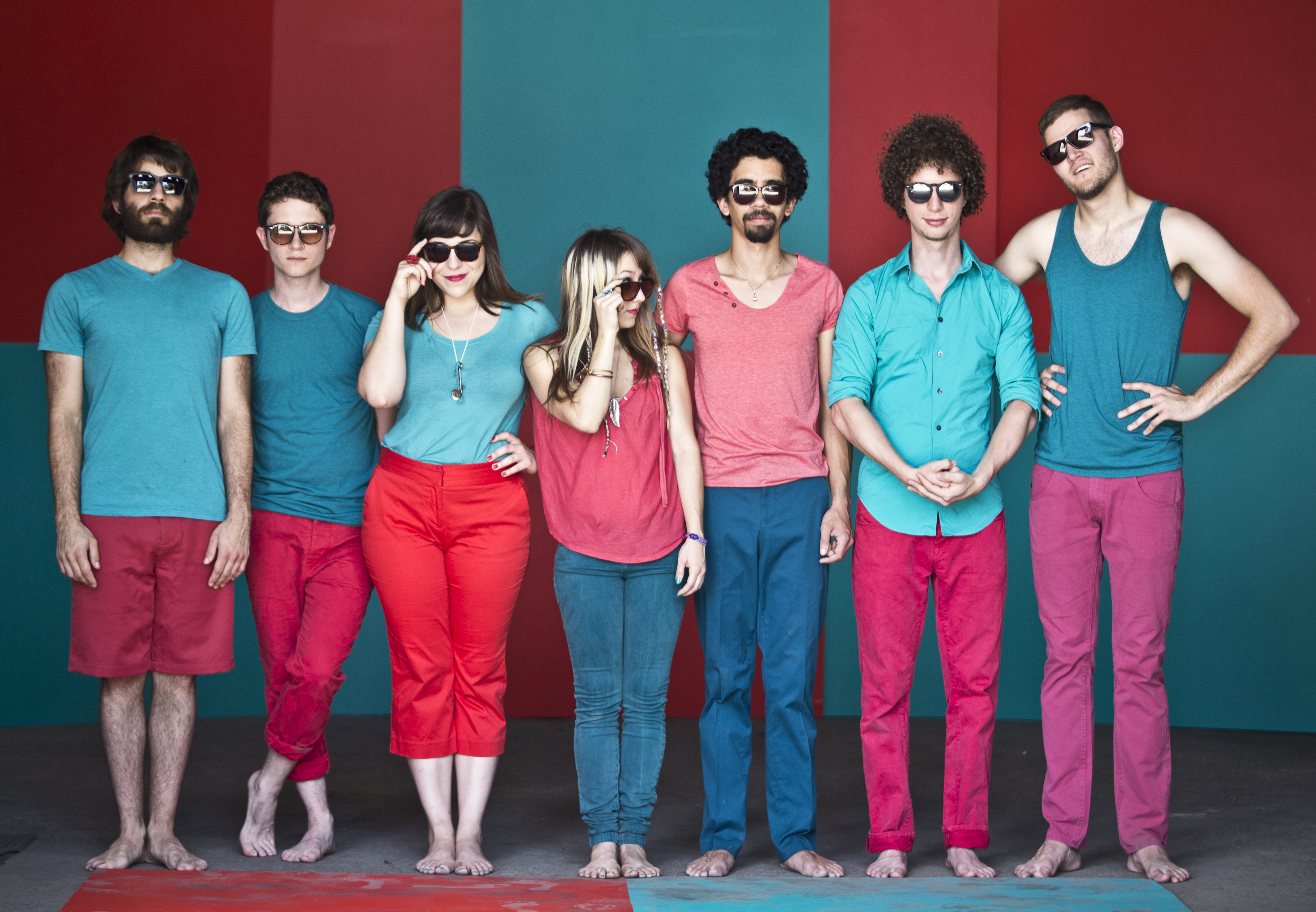 SWEET CRUDE
Indie Rock Louisianais
Onstage, they don't look like a traditional rock 'n roll band. Sure, the seven members of Sweet Crude are kinda young and kinda scrawny and their clothes suggest a GAP-meets-Garanimals flare.
But they carry no guitars. Five of them play percussion. And yes, there's a glockenspiel in the mix.
Sweet Crude sounds different too. They produce a sophisticated mixture of rhythm, classical strings, and musical theater that's highly danceable and even educational. That's because the band sings in English and Louisiana French – a language they're learning on the job.
In just over two years, Sweet Crude has charmed audiences along the Gulf Coast, in Canada and at the Kennedy Center in Washington DC. Their song, Parlez-Nous a Boire has been featured twice on the FX program American Horror Story . And the band is currently working on a follow up CD to their 2013 EP Super Vilaine. Not bad for young people who, on any given day, could be mistaken for interns.
But Sweet Crude's youth belies the band's experience in music. Brothers Sam and Jack Craft are classically trained in violin and cello respectively. They're also veterans of the New Leviathan Oriental Foxtrot Orchestra — an organization directed by their father, John Craft. And the rest of Sweet Crude's roster is similarly gifted.
Vocalist Alexis Marceaux says the band claims musical influences ranging from Talking Heads to The Carpenters to The Electric Light Orchestra and Carole King.
"I give all the credit to my parents because they just blasted Tapestry constantly," Marceaux told Gwen. "We would clean house to Tapestry and The Carpenters."
But the band is particularly grateful to Susan Cowsill and Russ Broussard, former members of the critically-acclaimed indie band, Continental Drifters. Cowsill and Broussard still tour together and frequently have invited members of Sweet Crude to perform with them.
"Getting to play with players of that quality and of that caliber but also that amount of giving and generosity musically and personally was life-changing in every possible way," says Sam Craft. "It was my college as a musician. Everything else I'd done was high school."
Sweet.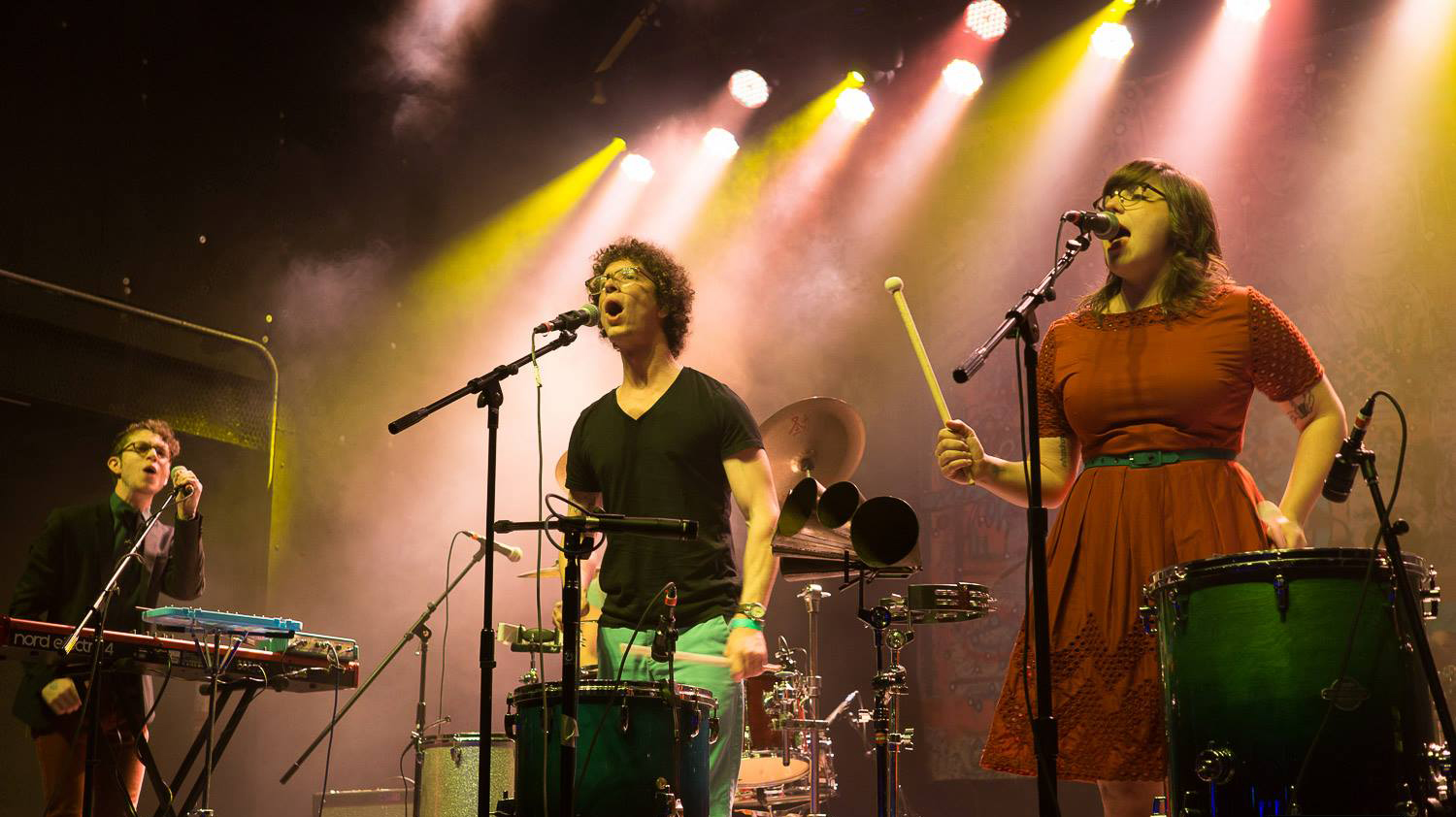 More on Sweet Crude: Facebook | Twitter | iTunes | Reverbnation

Find out how you can support Music Inside Out.
It's All In The Language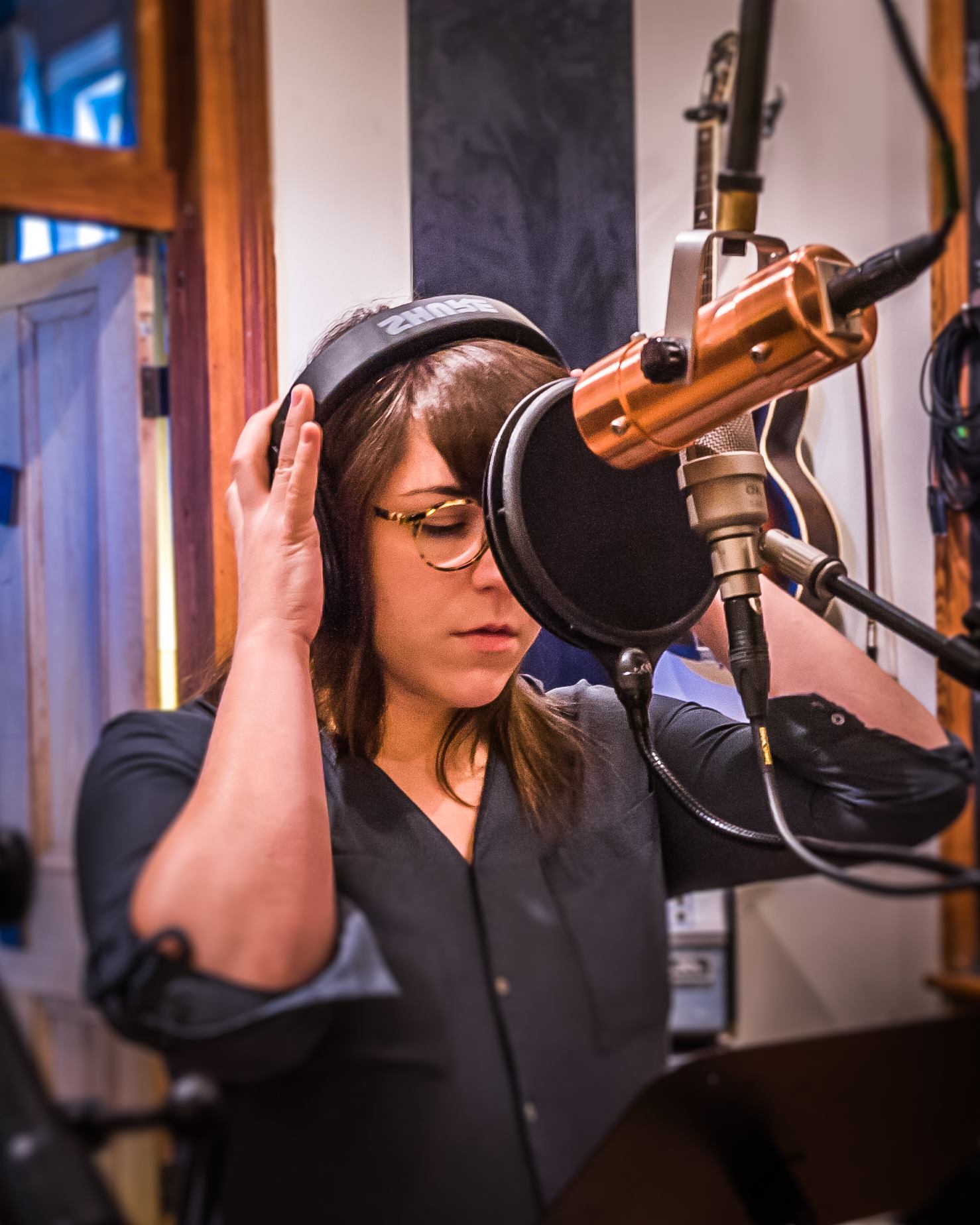 Sweet Crude is on a cultural mission to reconnect with their lineage. They do so in the context of 4-part harmonies, tribal rhythms, and French-English hooks, creating a sound that sets Louisiana's native French dialect to decidedly non-Cajun music.
The band takes on a sense of responsibility, seeing themselves as the "do-or-die" generation when it comes to preserving Louisiana's language. Their grandparents' generation can speak French, but their parents' generation cannot. The median age of the Sweet Crude line-up is 27. Members of the group actively study Louisiana French and hope their songs will inspire other people of their age to learn the language. Sam Craft calls Louisiana French, "just another American dialect."
Sweet Crude also has taken their leader from Icelandic group Sigur Ros, which sometimes writes in an invented language for sonic effect. While their Louisiana roots were important, Sweet Crude also recognized the value of blending Cajun-French and English in a way that creates a sound in and of itself making the vocal blend an additional instrument.
Alexis and the Samurai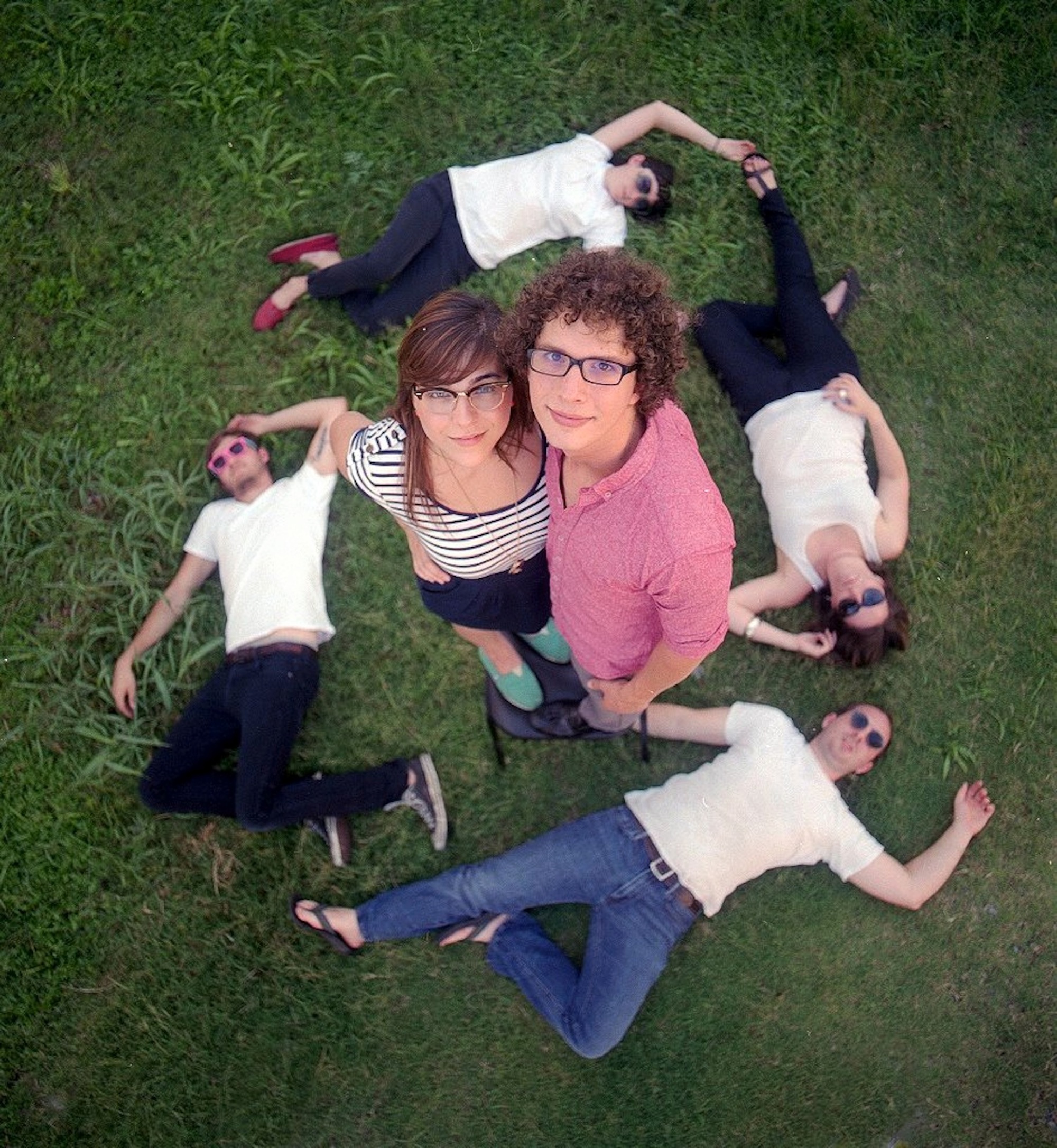 Alexis Marceaux and Sam Craft are lead vocalists of Sweet Crude, but they're
also a recording duo called Alexis and the Samurai. In fact, Alexis and the
Samurai predate Sweet Crude.
The duo's songs are dreamier than Sweet Crude's and maybe even a little sweeter. Marceaux and Craft count Radiohead among their influences as well as Carole King, the Beatles and Rick Astley. On their Facebook page, they also mention an admiration for Susan Cowsill of Cowsills and Continental Drifters fame.
In 2014, Alexis and the Samurai released an album, called Orange Moon, which featured haunting vocals and songwriting both beautiful and wry. Later this year, they plan to release a follow-up, titled, Move Into View. Rick G. Nelson of Marigny Recording Studio is engineering the album as well as Sweet Crude's upcoming release.
Sweet Crude Playlist
Each week we make a playlist available — letting you know all the music heard during the broadcast. Our hope is that you might save this on your phone or print it out and take it with you the next time you visit your local record store. Thanks for supporting the musicians who make the music we all love.

Download Playlist [.pdf]