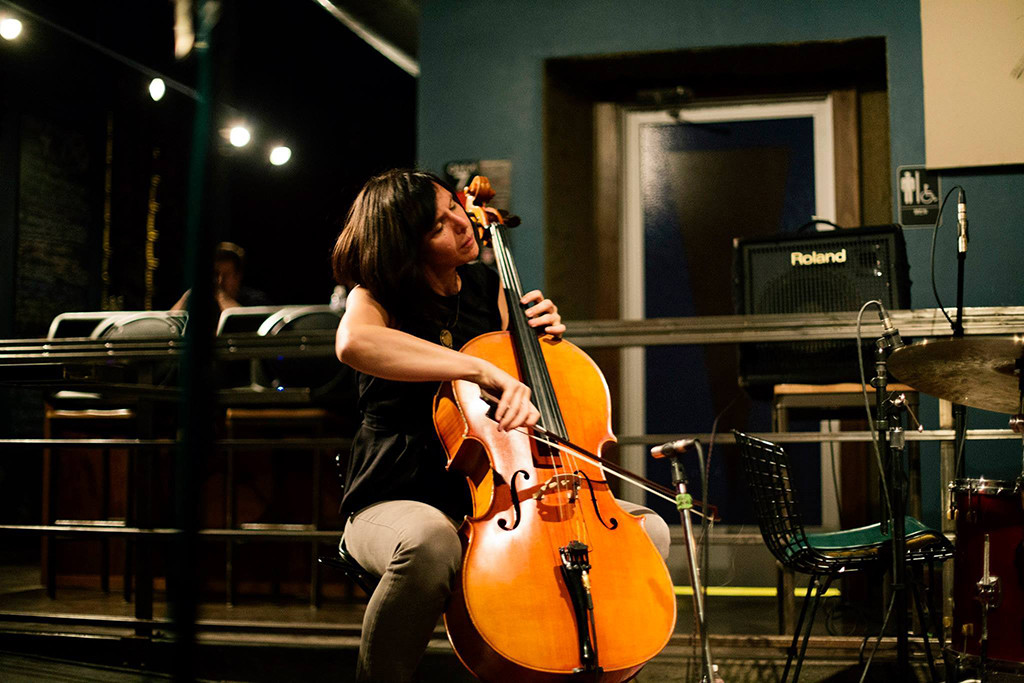 Helen Gillet
Belgian Solutions
German artist David Helbich coined the term "Belgian solutions" when he moved to Brussels in 2002. We might call them "fails" – those sometimes surreal moments in a cityscape which make us pause and scratch our heads. Helbich has made them a central theme in his photography.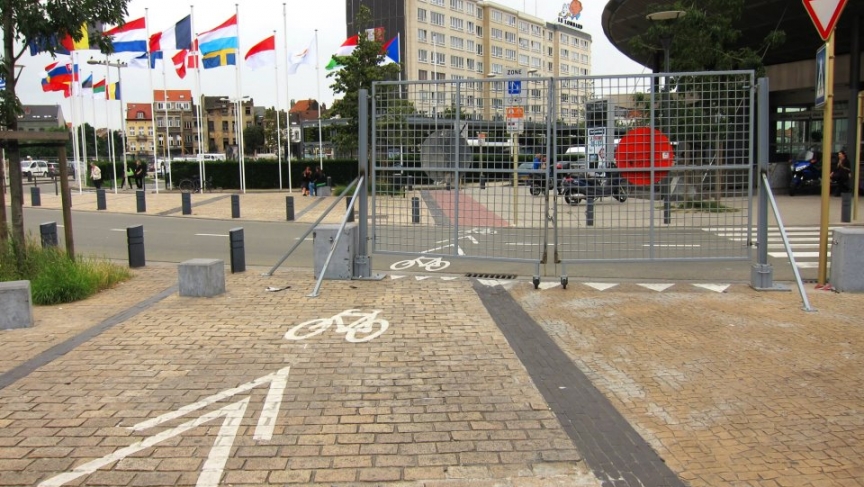 Also in 2002, cellist Helen Gillet — whose roots are in the French-speaking south of Belgium — moved to New Orleans. Gillet is classically-trained but her new city inspired her to explore new approaches to her music. Much like Helbrich, Gillet's musical vision finds beauty in weirdness and imperfection:
I like mistakes. I'm an improviser. I work with the mistakes. In fact, inevitably even the most polished of my songs… will have something that is unexpected… That is my joy in music, to work with the unpredictable.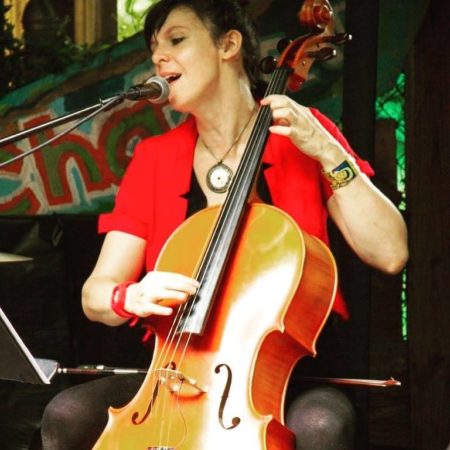 Gillet had already begun to experiment with improvisational music before her arrival in New Orleans. Since then she's flourished into one of the most unique, talented and beloved artists in the Crescent City. Gillet is known for her eclectic palette, which includes avant-garde jazz, French chansons, funk, alternative rock … even the bohemian flair of the Velvet Underground.
Helen Gillet has been releasing her own albums since 2011. One of her most recent recordings is a solo effort, Helkiase, from 2018. You can read a review of it in Offbeat.
Connect with Helen Gillet
Playlist
Every week, we provide a playlist of the music heard on our program. Please support your local musicians and record stores.
Friends and Teachers
Throughout her life, Helen Gillet's musical curiosity has led her to wide variety of educators and collaborators. Here are a few of the brighter stars in her constellation.
Nancy Lesh Kulkarni
As an undergraduate at Beloit College in Wisconsin, Gillet studied Indian ragas and was bewitched by the pull of improvisational music. Cellist Nancy Lesh Kulkarni, a much-sought after performer of Indian classical music, was living in Madison at the time. Here she is in November, 2014, in the India International Cultural Center in New Delhi.
Ernst Reijseger
Gillet met Ernst Reijseger at a conference for experimental cellists when she was 22 years old. Reijseger has won awards for his pioneering work in European jazz cello and recorded soundtracks for Werner Herzog, among a string of other accomplishments. Here's what Herzog had to say about Reijseger's work.
Abdul Wadud
Helen Gillet describes Cleveland-based cellist Abdul Wadud as one of her "pillars." Wadud's music spans classical, avant-garde and even reaches into the world of funk. In this video you can hear him improvise with flutist James Newton.
Making the House Quake
Given her expansive tastes in music, it should come as no surprise that Helen Gillet is a self-professed Prince "super fan." When Gwen asked for Gillet's top three cuts from "His Royal Badness," she was only able to narrow down it down to six songs and one additional full-length album! Lucky for you, you can hear them all here…
---