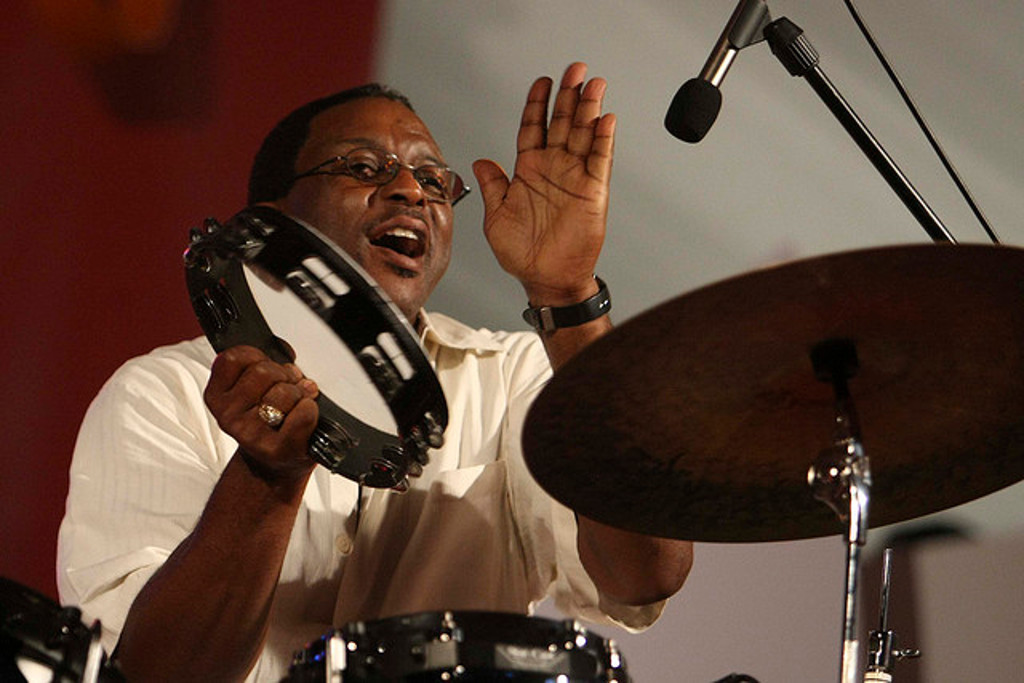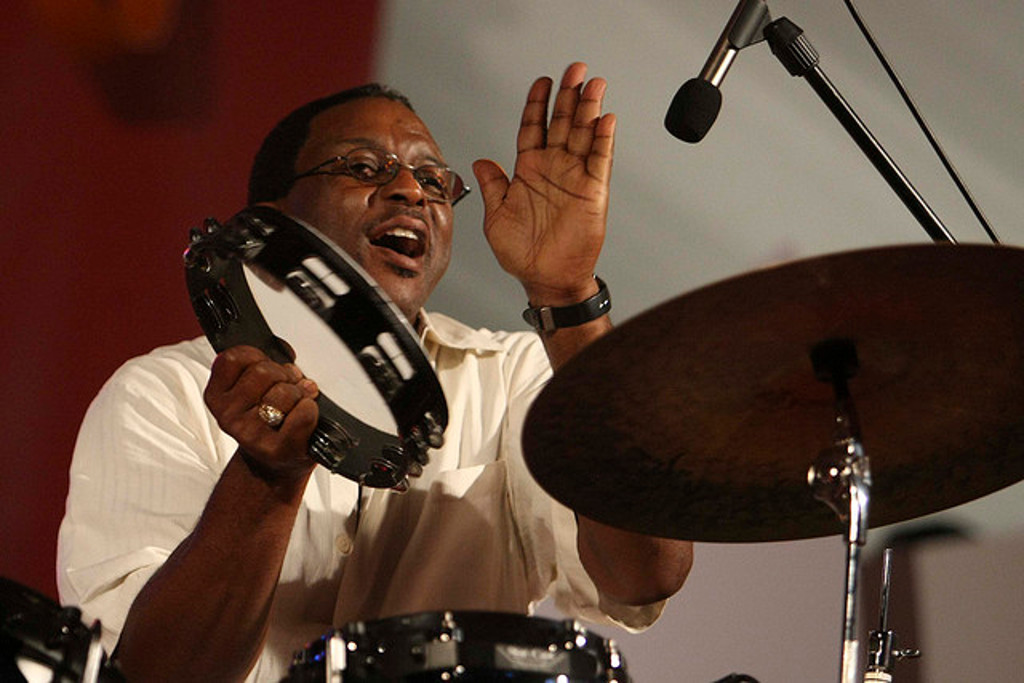 Highlights from the Stagelights
A Holiday Concert of Our Favorite Recent Performances…
Great artists and producers make our show happen, and in this episode we're hearing from some of the the folks who typically don't step in front of the microphone. We're celebrating the end of another successful year by revisiting our favorite live performances, as remembered by Music Inside Out's producers and friends of the show.
Coming together for the first time, Chris Thile, Charles Neville, Margie Perez, Luke Spurr Allen, Tomi Lundsford, Walter "Wolfman" Washington, Helen Gillet, Ann Savoy, Herlin Riley, and Big Freedia all demonstrate their live chops on Music Inside Out.
So deck the halls… and crank up the volume.



Meet the Crew
Here are a few of the Music Inside Out producers who contributed to this program: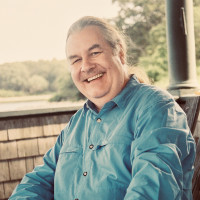 Lars Hoel
Lars is a retired audio producer and engineer; a former adjunct professor at the Columbia School of Journalism; former director and producer of audiobooks; former radio announcer; former producer at NPR; and a former employee at Apple, Inc. He and his wife and three cats recently moved from Manhattan to New Orleans, where the parking is much easier. He contributed to MIO's Helen Gillet program, and mixed this collection of performances.
Garrett Pittman
Garrett develops web content, provides distribution services and produces for Music Inside Out. A native of Raleigh, NC, Garrett moved to New Orleans in 2007. In addition to working with Gwen, he's helped produce public radio's American Routes since 2011, and currently works as a freelance producer and engineer.
Paul McDonald
Paul is a New Orleans-based freelance producer and audio engineer from Flint, Michigan. He's worked with many acclaimed New Orleans musicians, including Johnny Vidacovic, Roger Lewis, Hazy Ray, Mike Dillon, Helen Gillet, members of Galactic, and Preservation Hall Jazz Band. In addition to making live and studio recordings, Paul also does film scoring and ADR/Foley.
Simon Blake
Simon is a video director, graphic designer, and collage artist. Originally from England, he studied graphic design and film at Hertfordshire School of Art and Design and Middlesex University. He's produced commercials for Microsoft, AT&T, Chase Bank, United Airlines, Jazz and Heritage Festival, Burger King, Nestlé, Audubon Zoo, Charles Schwab, Maine State Lottery, Heineken, Intel, Hershey, Barnes and Noble, Disney, Crayola, Pepperidge Farm, CenturyLink, New York Lottery, Levi's and Coca-Cola. His work has been shown at the Sundance Film Festival and Cartoons on the Bay, and has garnered two AICP awards. He also produced Music Inside Out's Caveman and Kittens fundraising video, which you can see below.
Kentucky Sisters
The Kentucky Sisters – a ukulele duo named for Kentucky Street in the 9th Ward – stopped by the studio to play Christmas carols, including "O Holy Night, which you can hear at the end of this episode. Their song was introduced by Adam Newman, the graphic designer responsible for Music Inside Out's logos.