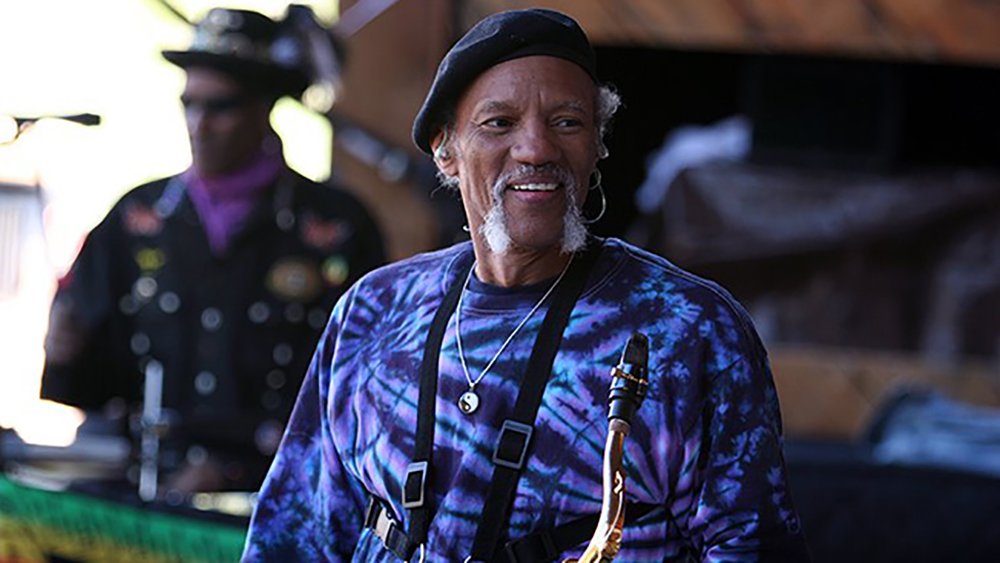 Charles Neville
"Loving kindness is my religion"
Within Buddhist traditions, "samsara" refers to the karmic cycle of rebirth that a being must travel through on their journey towards enlightenment. While in some traditions this can take many lifetimes to complete, others maintain that, for certain exceptional people, the transformative process can happen within a single lifetime.
Saxophonist Charles Neville was an exceptional person. His story is a testament to the many lives that a single human can lead. Born into one of New Orleans most famous musical families, Charles has enjoyed a musical career that's spanned more than 60 years. He's the second oldest of the legendary Neville Brothers, and earned a Grammy for his work on the album Yellow Moon. Charles, his brothers and their uncle, George "Big Chief Jolly" Landry, were architects of the seminal Mardi Gras Indian funk album The Wild Tchoupitoulas… And in an earlier musical life, he backed up rhythm and blues legends like Johnny Ace, Big Maybelle, and B.B. King.
But along with these more familiar stories, Charles shared some of his other lives with us as well…
Charles Neville passed away on Thursday, April 26, 2018 at 79 years old.
Connect with Charles Neville – Website | Neville Brothers Website | Facebook


Playlist

Every week, we provide a p​laylist​ of the music on the program. Please support your local musicians and record stores.


Rabbit's Foot Minstrels

When Charles Neville was 15 years-old, he left New Orleans to start a new life with Gene Franklin's House Rockers, which became the house band in the Rabbit's Foot Minstrel show. Charles recalled his time traveling with the Minstrels…

It was a circus. That is exactly what it was. I remember the first day I was there, when we got the gig as the house band in the blues tenet, we had to put up the tent. The roustabouts would be there, but we had to help with that. They hung these two banners behind the stage and I recognized the picture of Bessie Smith with Ma Rainey and I asked who is the other woman? "Oh that is Ma Rainey, she is the one who brought Bessie Smith here." Okay, yeah, that's cool. Again, we were playing rural areas of the south where black folk didn't have access to Ringling Brothers. There were acrobats, there was the bareback riders, there were elephants, all of the stuff you see in the circus and there was the sideshow, the freak show. There was a wild man from Borneo!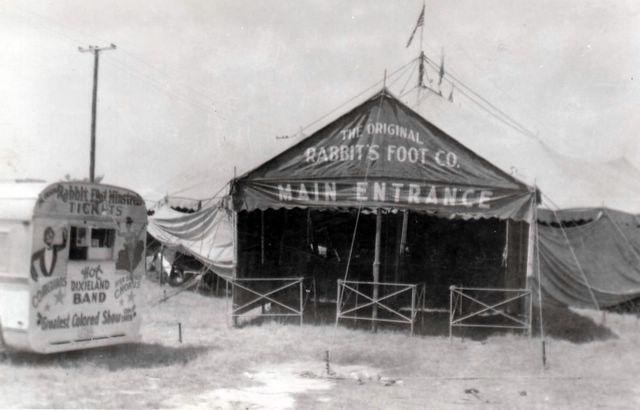 Angola Bound

As a child, Charles Neville dreamed of seeing the world. So in 1956, he joined the Navy with hopes of traveling to New York City, Italy or even Tokyo… He ended up in Memphis. He left the Navy two years later.
Then in 1963, Charles was arrested for possession of two marijuana cigarettes and sentenced to five years of hard labor at Louisiana State Penitentiary, a 30,000-acre prison farm. He described life there:

The time was really scary with the Ku Klux Klan and stuff, and being in prison in Angola and it was segregated and the people who ran the place were the descendents of the people who had run it when it was a slave plantation, so the mentality was the same. You had to bow your head and you couldn't look the white man in the eye.

Bo Sickles was a comedian and a dancer, and he, and the captain who everybody was scared of because they said he killed people just for looking at him and stuff, they see him coming and you get out of the way. Bo Sickles would see him coming and run up to him and fall on his knees and slide up to him like a dancer and say, "Oh boss, Jesus, good cat." Bo Sickles didn't have to work… He used to say, "You know what is so funny? He thinks we mean that shit!" The funny thing was, they did. It was under pain of death, if you don't do it they kill you, but they felt like when we did it we meant it.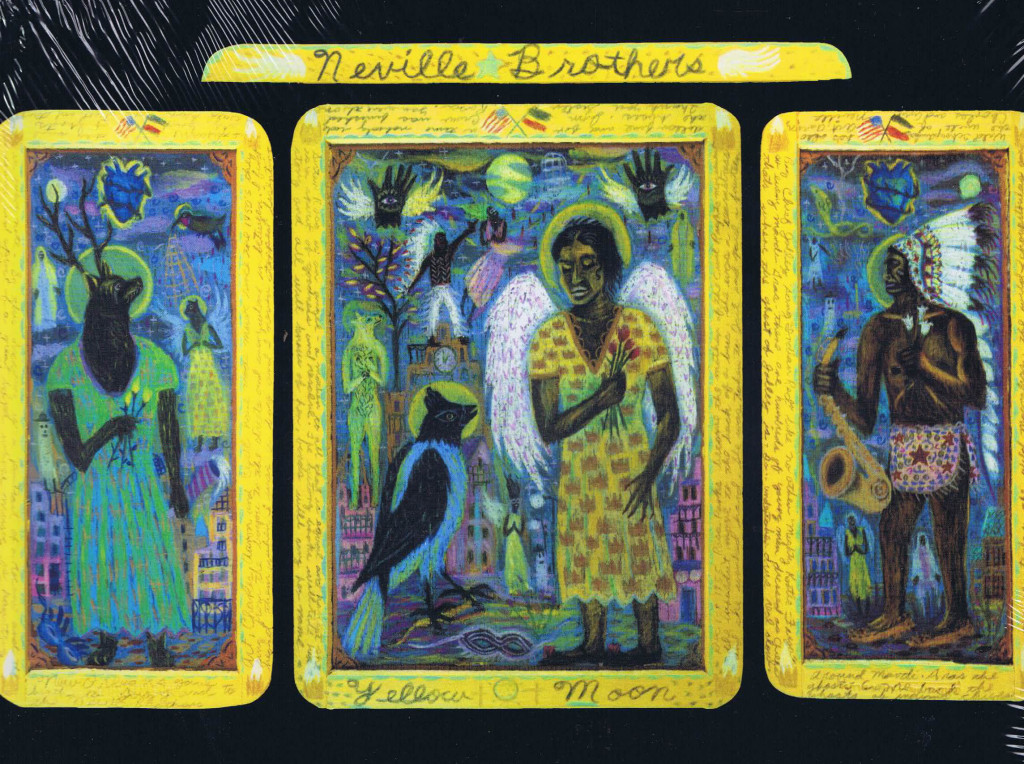 Band of Brothers

After his release from prison, Charles Neville fled the South for New York City, he spent nearly a decade. Then in the 1970s, he joined Art, Aaron, and Cyril to form the Neville Brothers. Over the next several decades, The Neville Brothers earned the adoration of fans and fellow musicians. But, although they released more than a dozen albums, their recordings were rarely heard on mainstream radio. Charles' instrumental on the 1989 album Yellow Moon earned the band its only Grammy.
You can hear Charles play it live at the New Orleans Jazz and Heritage Fest in 1990:

Safe in Buddha's Palm

Throughout the late 1990s and 2000s, the Neville Brothers began to tour less frequently as each of the brothers explored other projects. Charles turned increasingly toward solo projects, and in 2008 released Safe in Buddha's Palm with Jim Lassen on bassoon as further a synthesis of his spiritual and musical orientations. Charles explained the concept behind the album's unique cover art:

There are different images of Buddha. There was one called the Medicine Buddha. He is sitting there holding a little vessel in his hand. That vessel contains the medicine for the ills of the world. So, we got permission, the girl who actually did that drawing got permission from her Dalai Llama to use that image on a commercial thing. I did the painting of the face and she did the drawing of the Buddha. Instead of that vessel we put the image of the earth in his palm. So the earth is safe in Buddha's palm. So we all are safe in Buddha's palm.

You can hear the album here:


New England Nevilles

Charles Neville's last musical project placed him in the relative quiet of Massachussetts, where he's teamed up with his sons Khalif and Taylin to form the New England Nevilles.