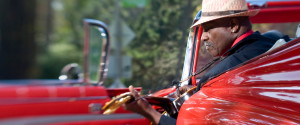 Strong Man Holler
Taj Mahal Changed The Blues
Taj Mahal has guts. What else would explain the song title, "You Ain't No Street Walker Mama, Honey But I Do Love the Way You Strut Your Stuff?"
In the history of the blues, there's never been anyone as bold, funny, carnal and canny.
Mahal puts those qualities and more into his songs, creating music that appeals to audiences around the planet. He writes for grown ups, children, for movies and plays. He's performed in a dozen languages, including jive. And he's encouraged fans to celebrate scores of blues artists who would otherwise be lost to history.
Mahal is, in a word, great. And after a rousing interview with Gwen Thompkins at the 2013 New Orleans Jazz and Heritage Festival, he's great today on Music Inside Out.
A Connection to the Land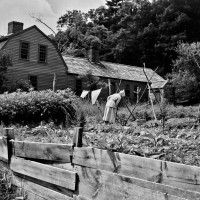 Taj Mahal was born in Harlem, but agriculture is in his blood. His mother came to New York from South Carolina where she grew up on a family farm. Mahal's maternal grandmother had come to her marriage as a landed woman in the 19th century.
"They were about getting their land together," Mahal tells Gwen. "So my mother, as much as we was going towards sophistication, educated at South Carolina State, she knew how to snap a chicken neck quick and raise some butter beans in the back yard."
"It occurred to me as a young child that agriculture and music were closely aligned, particularly in Africa and then in the South."
"The City was starting to close in on me and I discovered in eighth or ninth grade that I could have been hanging out with cows and horses and chickens — and learning about them. But then I said to myself, maybe there's something interesting inside modern education about agriculture that you might need to learn, so go and check it out."
And so he did. First at a vocational ag school, then at the University of Massachusetts.
"All my weekends, all my vacations, were on the farm."
"The bottom line: I like the idea of being in service to humanity. And agriculture seemed to be able to provide that, as well as music, and also a way to be home all the time and be in control of your food."
Sounder
Sounder, the 1972 film by Martin Ritt starring Cicely Tyson, Paul Winfield and Taj Mahal, was nominated for four Academy Awards. It's based on the Newbery Medal-winning novel by William H. Armstrong.
Here's a scene ("Baseball Is Your Game") from the film, where Ike, played by Taj Mahal, puts a neat tag on a base-runner from a pick-off throw by Paul Winfield.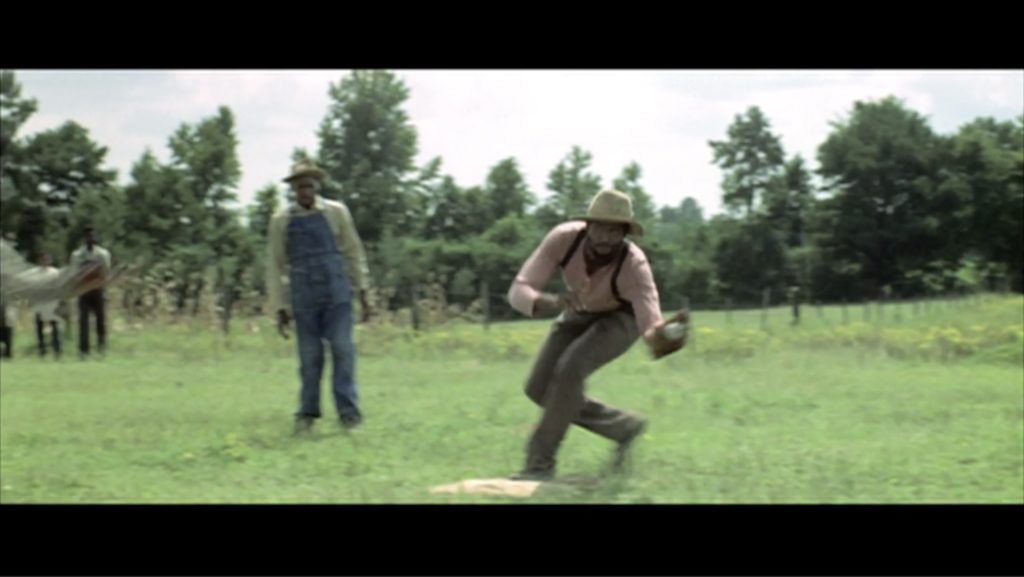 Taj Mahal & the Music of Louisiana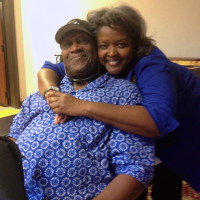 When an out-of-town visitor comes to Louisiana once, it's time to break out the guest towels and maybe even iron the sheets. But three times in a single month? Well, that's no visitor — he's family.
In May of 2013, blues man Taj Mahal played the last day of the New Orleans Jazz and Heritage Festival. Then, later that month, he came back to perform in Lafayette and Baton Rouge.
Mahal's Cajun French isn't bad, cher. And he's got a good memory for local musicians (with a little help from KRVS chief engineer Karl Fontenot). But Mahal says his love affair with the state began in the 1950s and 60s, when he heard Fats Domino play.
Our thanks to the staff of KRVS/Radio Acadie in Lafayette, Louisiana for their help.
Sex, or This Ain't Mahler
"There's a sexy rhythmic thing that I'm always looking for in the music — so you can feel it. You feel it deep."
It's downright refreshing when an interview can cut to the chase. And so, we turn to sex. As Gwen says in the broadcast, there are sexy songs that Taj Mahal sings, but they sustain you in many ways.
He notes that one of the benefits of the 1960s was that a wide variety of literature was available.
I spent a lot of time reading East Indian, Persian, Chinese — particularly the Taoists. The West still has some growth issues around sexuality. Earlier Eastern philosophy was that sex was healing. It's a deep part of life. I'm just glad I'm a real adult.
Tajmo
In 2017, Taj Mahal teamed up with fellow bluesman Keb' Mo' to release TajMo. The two men have collaborated on stage in the past, but the new album was their first partnership inside the studio.
Check out their video for "She Knows How to Rock Me."
Playlist
Some of the music heard in this hour is available for you to stream, and we've put together a complete playlist, ready for you to take with you to your local record store.
---