Professor Longhair's Legacy
There's Really No Measure Of His Influence
The name that our musical guests have most consistently mentioned is Professor Longhair. It began, well, at the beginning. Longhair, whose friends call him "Fess," figured into the very first answer from the very first guest on the very first Music Inside Out.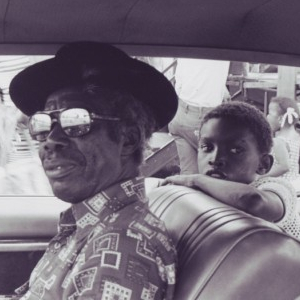 Since then, others have conjured his name when describing the best of New Orleans music. As it turns out, Longhair — who died in 1980 — remains a guiding spirit to musicians and music lovers everywhere. So as a matter of duty and privilege, we're spreading the joy.
This week's show is devoted to Henry Roeland Byrd, a.k.a. Professor Longhair, and features some of his most ardent musical disciples. We hear from David Torkanowsky, Reggie Scanlan and Allen Toussaint. We're also talking with Longhair's daughter, Pat. As Longhair might say, we're gonna "Ball the Wall!"
Playlist
Here's a complete playlist of the music heard in this program.
Fess At Home
The closing selection on our program comes from a 2021 vinyl album released by the Tipitina's Record Club. Fess At Home is the record club's flagship offering. From the liner notes:
Quint Davis, musicologist and budding festival producer … is the man who dragged his reel to reel machine to Professor Longhair's house on South Rampart Street to record Fess and his brilliant percussionist Alfred "Uganda" Roberts. Listening back to this tape for the first time in decades, he exclaims, "He is playing at peak level. His chops were really up."
Piano Players Rarely Play Together
In 1982, Stevenson Palfi produced a landmark documentary titled "Piano Players Rarely Ever Play Together" (IMDB), which chronicled three generations of New Orleans piano players. In this excerpt, we see both Professor Longhair and Allen Toussaint.
The House on Terpsichore
The good and hardworking people of Project Homecoming (now part of Jericho Road Episcopal Housing Initiative) have done some good and hard work. They have restored Professor Longhair's house on Terpsichore Street, which Fess had bought in 1979. The house was badly damaged by Hurricane Katrina in 2005 and was uninhabitable for eight years. (Listen to Gwen's NPR story about the restoration of a New Orleans landmark.)

---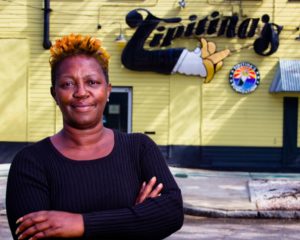 Professor Longhair's Other House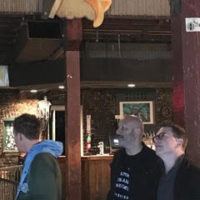 When Tipitina's opened in 1977, the former gambling house and brothel on the corner of Napoleon Avenue and Tchoupitoulas Street was simply a place for Professor Longhair to play. Over the years Tip's, as it's known to locals, has become a beloved New Orleans institution.
Nearly every legendary figure in modern New Orleans music has been on its stage. This list includes Dr. John, James Booker, the Neville Brothers, the Meters, Anders Osborne, Kermit Ruffins, the Radiators, Better Than Ezra and Troy "Trombone Shorty" Andrews among others.
Many national artists have played Tip's as well. Wilco, Nine Inch Nails, Pearl Jam, Lenny Kravitz, Bonnie Raitt, James Brown, Widespread Panic, Stevie Ray Vaughan, Tim McGraw, Goo Goo Dolls, Parliament Funkadelic, Robert Cray, Patti Smith, Willie Nelson, Buddy Guy, Dresden Dolls and Medeski, Martin & Wood are just some of them.
If Not Us, Then Who?
In December, 2018 the New Orleans funk band Galactic, who've headlined many a sold out show there, bought the place from Roland and Mary von Kurnatowski. We interviewed members of the band shortly thereafter.
"I think we've been kind of hinting at this for ten years," drummer Stanton Moore told Gwen. "Kind of an inside joke, like, 'Well, when we buy Tipitina's …,' Like, that will never happen. But then it started looking like, 'Well if not us, then who else?' So, we were presented with the opportunity and we jumped on it.

"We don't look at ourselves as owners of Tipitina's – you can't own something like that. We are the current stewards. The current caretakers and we are going to love it and cherish it and try to give it as much nourishing as we possibly can, to make it the best version of itself that it can possibly be."
Listen to that interview in full.
Longhair Resources