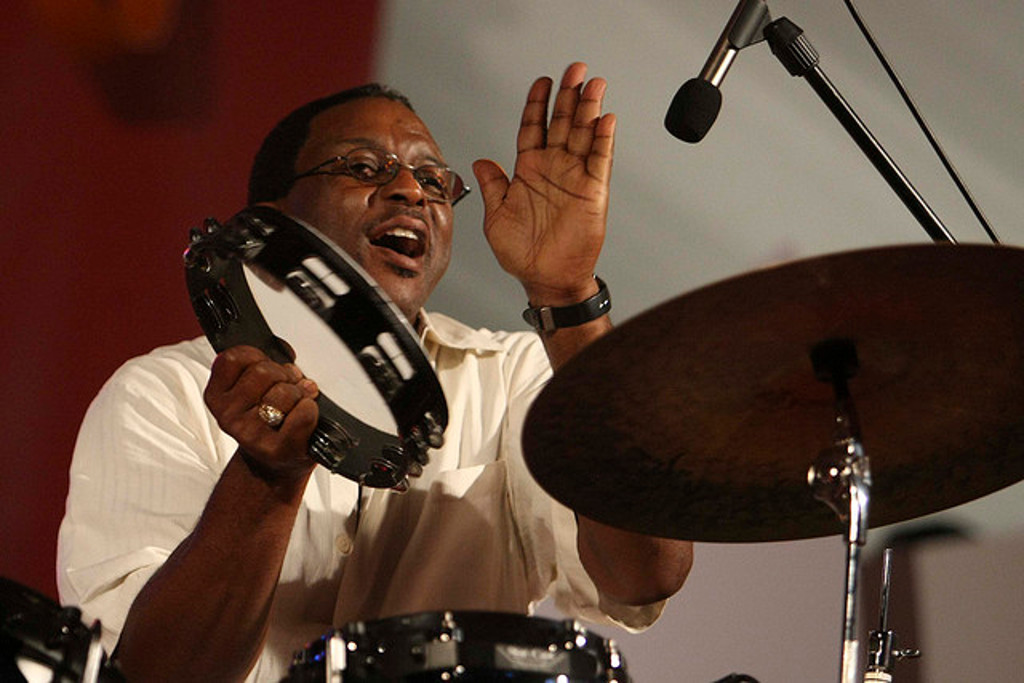 Herlin Riley
Governed By Rhythm
"Everything in life is governed by rhythm," says Herlin Riley, "Everything. (And) when you play the drums, the rhythms are quicker."
Riley is quoting his maternal grandfather, drummer Frank Lastie – patriarch of one of the great musical clans of New Orleans. As musicians, the Lasties date back to the turn of the last century. They've played with Louis Armstrong, Fats Domino, Danny Barker, Jessie Hill, Barbara George, Mac Rebbenack, Ellis and Wynton Marsalis, the Hot 8 Brass Band and scores of other acts. And they seem poised to carry the New Orleans music tradition forward in nearly every direction.
Without a doubt, Riley is doing his part. After long stints with Ahmad Jamal and the Jazz at Lincoln Center Orchestra, he's now a band leader with three critically-acclaimed albums under his high hat. The latest is called, "New Direction," and explores Latin influences in modern jazz.
Nowadays, Riley sees himself as an elder statesman of jazz. And in the spirit of drumming great Art Blakey, he's hoping to inspire young people to embark on their own careers as band leaders. He says the best band leaders begin as sidemen, which is why he hires young and ambitious talent.
"I'm still writing music," he says. "This is my intent to continue to put out music and keep my musical vision alive."
The Crescent City Creation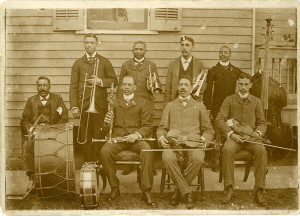 The drum kit was born in New Orleans. It used to take two musicians to play a snare and bass drum simultaneously. But sometime around 1895, musicians Dee Dee Chandler and John Robichaux built a makeshift foot pedal that would allow a single, moderately coordinated person to play both drums at the same time. So remember – every musician who sits at a drum kit owes a debt of gratitude to New Orleans tradition.
Roots and Branches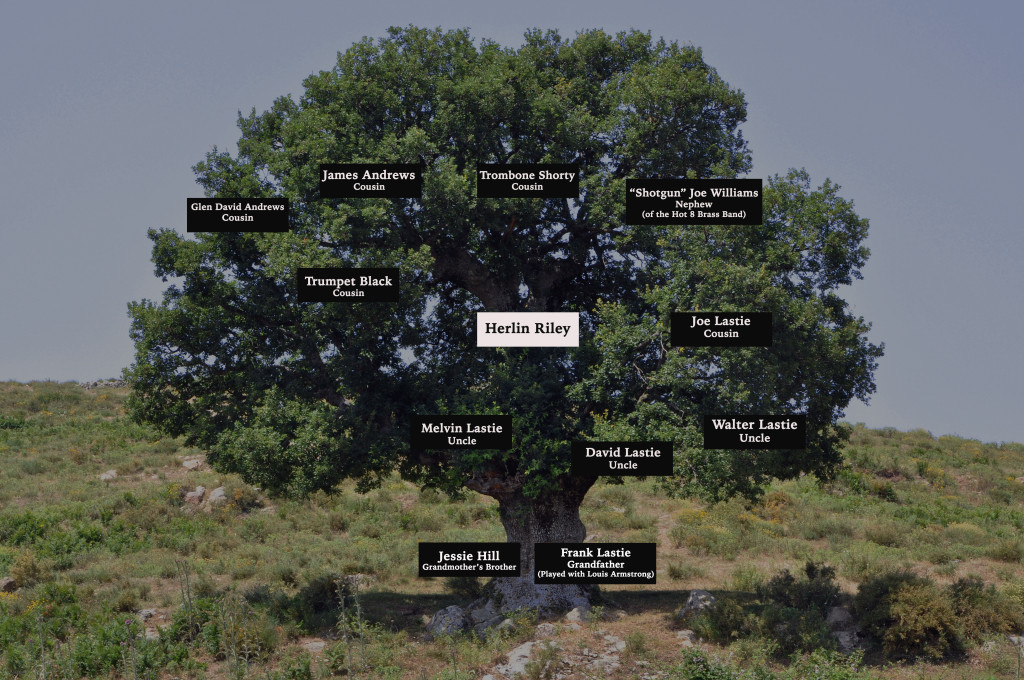 The Lasties are not the only great drumming family of New Orleans. Check out the Barbarins and the Batistes for more detail – not to mention those great percussionists called Neville. But the Lasties have serious bona fides.
Herlin Riley's drumming grandfather, Frank Lastie played with a young Louis Armstrong when both were incarcerated at a colored waifs' home in 1913. He also is credited with pioneering the use of drums in Baptist churches in New Orleans. Riley's uncle Walter "Popee" Lastie played with Fats Domino, and cousin Joe Lastie is best known for his work with Preservation Hall, where he still plays today.
But family members play other instruments, as well.
R&B singer Jessie Hill, famous for "Ooh Poo Pah Doo," was Riley's great uncle. Trumpeter James Andrews and the late Travis "Trumpet Black" Hill are cousins, as are Troy "Trombone Shorty" Andrews and trombonist Glen David Andrews. Riley's uncle, David Lastie played saxophone beside Hill on "Ooh Poo Pah Doo." Uncle Melvin Lastie mentored the young Riley on trumpet and had a cornet solo featured on Barbara George's "I Know." Riley's nephew Joseph "Lil Joe" Williams was a promising trombone player with the Hot 8 Brass Band before his tragic death in 2004.
Beyond the family connections, it was the musical soil of the Lower Ninth Ward that gave the Lastie family tree room to take root.
Riley calls the area of the Lower Ninth Ward where he was raised a "village." And the village included a host of other musicians as well — Fats Domino was a fellow villager, as were Al "Carnival Time" Johnson, Alvin "Shine" Robinson, Oliver "Who Shot the La La" Morgan and Eddie Bo.
Krewe de Riley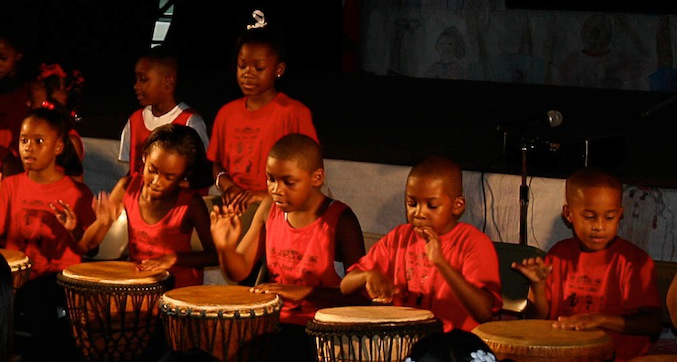 Wynton Marsalis was the first to persuade Riley that he could teach others. Over the years, Riley has taught master classes at the University of New Orleans, Northwestern University in Chicago and Juilliard.
But more recently, he's turned his attention to some younger masters-in-the-making. The Krewe de Riley meets weekly for demonstrations, lectures, and jazz-related field trips. The program is open to children aged 4-18 and is free of charge. You can learn more at Riley's website.
Tambourine, 101
In a world full of drum kits and vibraphones, the humble tambourine doesn't always get the attention that it deserves. In this brief video, Riley puts on his professor's hat for a demonstration of basic tambourine technique and a lesson on fundamentals of rhythm.

Playlist
Every week, we provide a complete playlist on our show. Please support your local musicians and record stores.