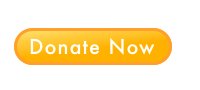 Be sure to designate your donation toward Music Inside Out with Gwen Thompkins.
Support Music Inside Out
Your Donation Today Will Make A Difference
There's no time like the present to support Music Inside Out. A one-time donation? We'll take it. Ongoing support? Even better. Donate today … in fact, right now!
We'll turn every dollar you send our way into radio that celebrates the music we all love. So remember us if you can. All donations are tax-deductible to the full extent of the law. And thank you!
Make sure to designate your donation toward Music Inside Out with Gwen Thompkins. This option should be selected for you automatically — but just to be sure, scroll to the bottom of the page. You should see a box that matches the example below: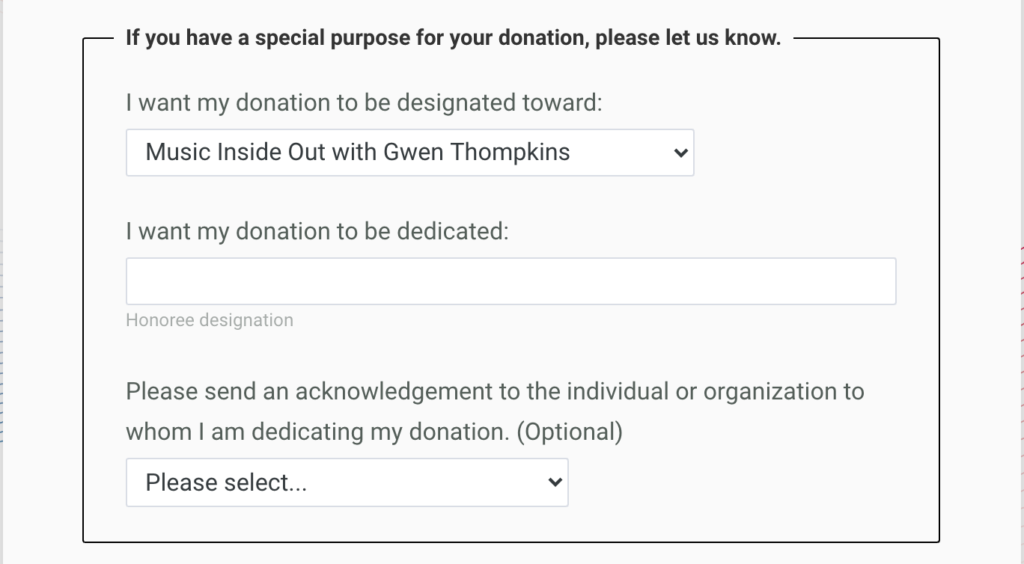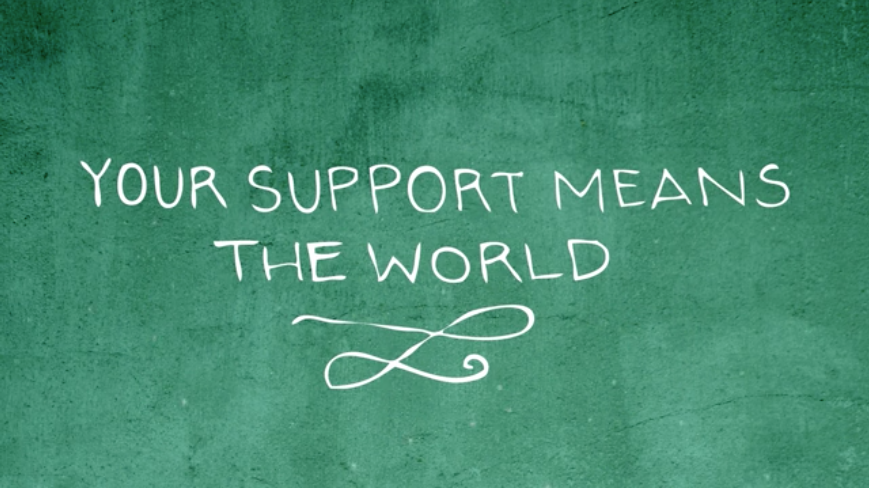 About Us
Music Inside Out with Gwen Thompkins is a weekly, one-hour radio broadcast featuring the people of Louisiana who've devoted their lives to America's music. Host Gwen Thompkins and her guests talk extensively about the fire and sweat of the creative process. In addition, these guests examine songs that have influenced Louisiana's unusually varied musical landscape … music that reaches far beyond the state's borders.
The standard-bearers of Louisiana music are filled with national icons. The list includes Jelly Roll Morton to Big Freedia … Fats Domino to Tim McGraw … Jerry Lee Lewis to Clifton Chenier … Mahalia Jackson to Trombone Shorty. What makes their music so varied and satisfying is the influence of other cultures. It's an ongoing dialogue with the rest of the United States and the world.
Each week, Music Inside Out showcases unexpected points of cultural connection. For example, Louis Armstrong loved Mascagni's Cavalleria Rusticana — and played an aria from that opera every day — just as contemporary Louisiana artists live with their ears wide open.
About Gwen
Gwen Thompkins is a veteran correspondent and editor for National Public Radio. She was East Africa Bureau Chief for National Public Radio, based in Nairobi, Kenya. She was also senior editor of NPR's Weekend Edition with Scott Simon.
Thompkins was born and raised in New Orleans. Early on she worked as a reporter and editor at the New Orleans Times-Picayune. in addition, she was a fellow at the Nieman Foundation for Journalism at Harvard University from 2010-2011.
Throughout her career, Thompkins has used music to shape her stories. She's reported on secret wedding night dances in Sudan as well as musical testimonials to crimes against humanity in Northern Uganda, and East Africa's fascination with Dolly Parton.
Her acclaimed NPR series on hurricane Katrina was rich with New Orleans music.
Thompkins remains a correspondent for NPR and files musical stories and essays from New Orleans. She says she's never quite evolved from making mix tapes, playlists — and connections with a wide variety of artists. As a result, her interviews brim with humor, curiosity, and creativity.
Before We Forget …
By the way, did we remember to ask you to donate today?
---