Irma Thomas
The Soul Queen of New Orleans
Hour 1
More than six billion people live on the planet, and yet relatively few human voices are recognizable to the naked ear. Irma Thomas has one of those voices.
For more than 50 years, Thomas has written, recorded and lent her voice to some of the most precious songs that Louisiana has ever produced. Now music lovers all over the world know the contralto that she calls, "Irma's sound." This week, Music Inside Out with Gwen Thompkins makes way for the Queen of New Orleans Soul.
Keep it down, y'all. Miss Irma is speaking.
Playlist
Each week we provide a playlist of the music heard on the show. Our hope it that you will download it to your phone (or print it) and take it with you to your local record store. Help support the musicians who make the music we love — and the local retailers who sell it.
Over the years, Flickr users across the country have taken lots of terrific photos of Irma Thomas in performance and at work. Click the montage to see more.
Influences, Part Two
The Show Business Business
A few weeks after our first interview, Irma Thomas returned to Music Inside Out for a whole new, fresh, hot buttered and yummy conversation. The Queen of New Orleans Soul paid her respects to some of her musical influences and talked about the bottom line of a Grammy Award. Turns out, there's a reason why they call it show business.
NPR has designated Irma Thomas's voice as one of the best ever. But a voice doesn't guarantee career success. From what Thomas says, more than 50 years on stage is a testament to her fans. Also in this program, we give the last word to a virtual unknown in entertainment — you have to listen to find out!
Irma Thomas on the Record
The summer of 2020 saw Irma Thomas celebrating the vinyl re-release of her Grammy-winning album, After the Rain. This was her 18th studio album, recorded in 2005 (just after Hurricane Katrina) and it became a remarkable declaration of resilience.
But that same summer a series of convulsive events forced the country to take stock of its attitudes toward racism. As Thomas was signing album copies at Euclid Records in New Orleans, documentary filmmaker Lily Keber and music journalist Alison Fensterstock were there to record the event. Afterwards, the subject of Black Lives Matter came up:
Lagniappe
Blues Divas
Morgan Freeman talked with Irma Thomas as part of Robert Mugge's film Blues Divas, produced by Mississippi Public Broadcasting. After their chat, Thomas performed three songs at Clarksdale Mississippi's Ground Zero Blues Club (which is co-owned by Freeman.)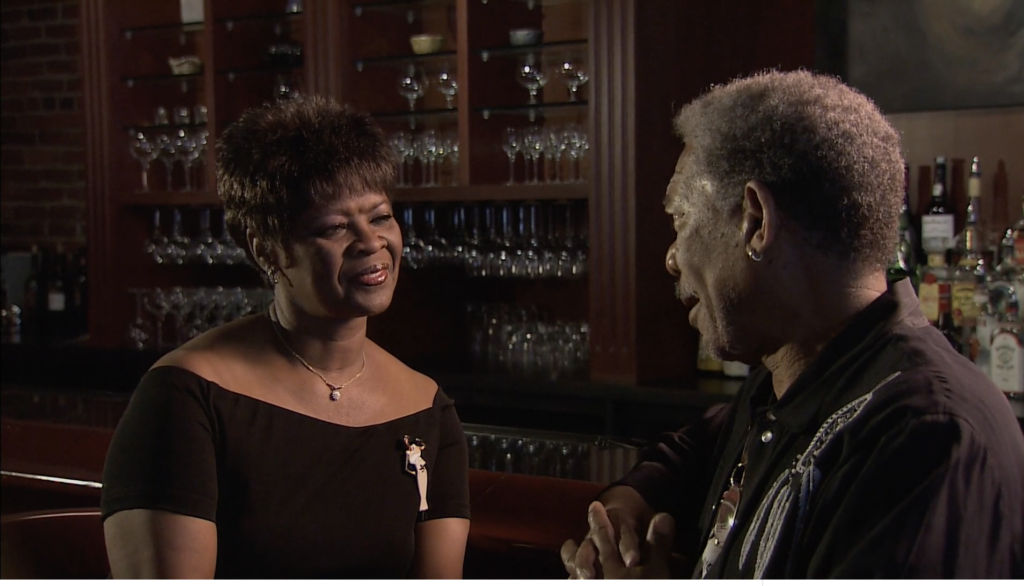 Cover Photo
The image on the homepage was photographed by © Alison Klein, WEBN News 2008