Our program on Ricky Riccardi is dedicated to Michael Cogswell, who died April 20, 2020 at the age of 66. Cogswell was the founding Executive Director of the Louis Armstrong House Museum in Corona, Queens. Ricky Riccardi, Cogswell's friend and protégé, posted a tribute to Cogswell on Facebook:
"Everyone who loves Louis Armstrong owes him a tremendous debt of gratitude for his vision to open the Armstrong House, Armstrong Archives, and to raise the money for the upcoming Armstrong Center."
Jazz station WBGO has an excellent obituary on its website, detailing Cogswell's career. A jazz archivist and historian, in 1991 he undertook the job of turning Louis Armstrong's New York home into a museum.
Along with the house, Cogswell inherited "Armstrong's vast collection of home-recorded tapes, scrapbooks, photographs, manuscripts, and memorabilia," according to the LAHM Facebook page.
It was a monumental job. Under Cogswell's tenure, 72 shipping cartons of Armstrong material evolved into an invaluable research archive.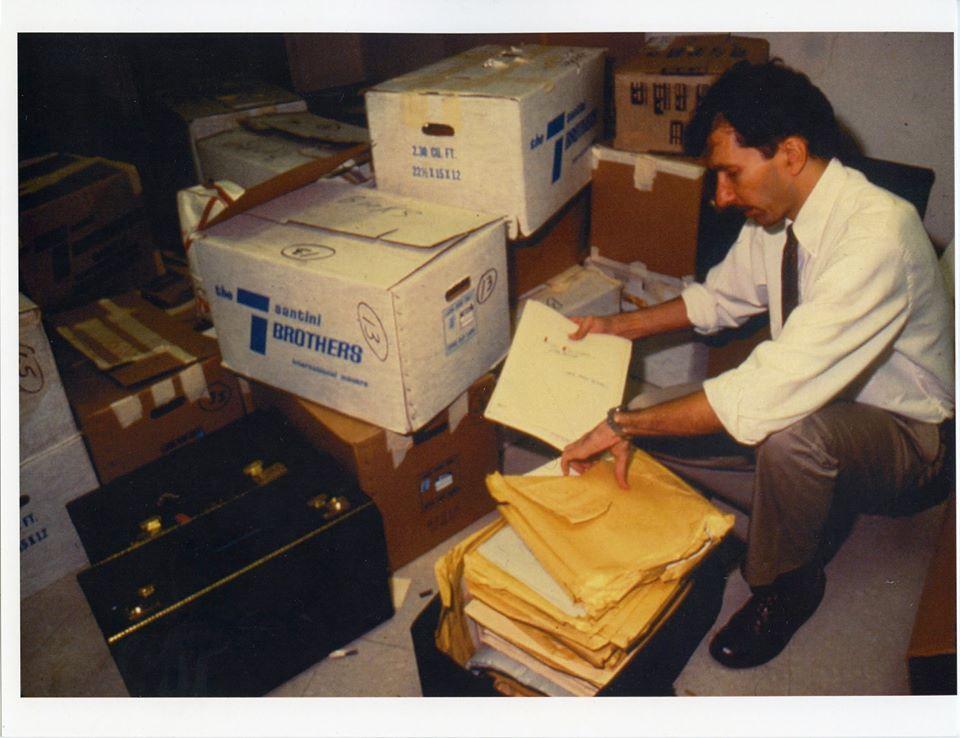 All that said, we have a Michael Cogswell memory of our own to share.
In 2005, NPR's Weekend Edition Saturday aired recorded messages offering words of encouragement and support to victims of Hurricane Katrina. The speakers included singer Bonnie Raitt, reporter Betsy Mullener, authors Fannie Flagg and Richard Ford … and Michael Cogswell:
At that time, Gwen was the senior editor of the program. "Michael Cogswell and I never met face to face, but in 2005 he was my first call when I came up with the idea to create this ribbon of salutations. He really came through. Only later did I hear that his brother lives not far from New Orleans, in Folsom, Louisiana. Cogswell's message of support set the exact tone we wanted — calm, personal concern, sincerity and hope."