Back in the days of mid-century modern furniture and cars with tail fins, a group called the Dave Brubeck Quartet introduced many a space age bachelor (and bachelorette) to the world of jazz.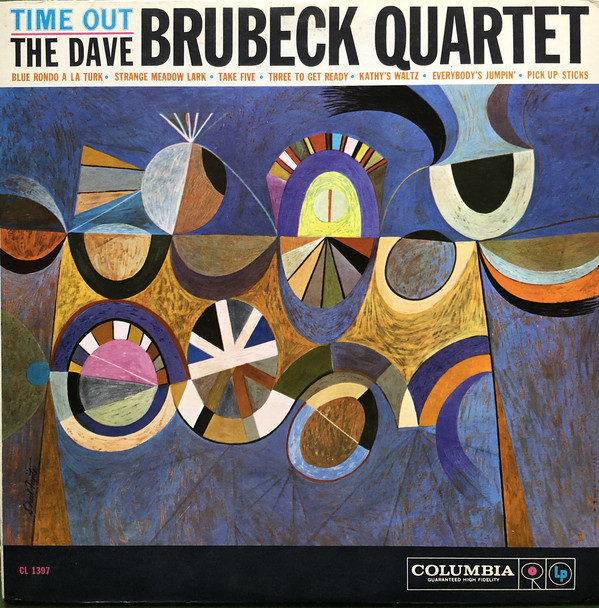 Dave Brubeck was born December 6, 1920 in Concord, California. His mother taught him piano from the age of four. Then the family moved to a cattle ranch. Piano lessons soon gave way to ranching, and when Brubeck entered college his goal was to be a veterinarian. But as Brubeck worked his way through school playing piano in local nightclubs the lure of jazz took hold. After graduation, and a stint in the Army, he began serious music studies at Mills College in Oakland, California. His teacher was the jazz-influenced composer Darius Milhaud.
Eight Is Enough
Before there was a quartet, there was a Dave Brubeck Octet. This 1946 group was composed of Milhaud's music students and, along with Brubeck, included future jazz star Cal Tjader and a young sax player named Paul Desmond. The octet led to a trio, which led to the enormously popular Dave Brubeck Quartet in 1951.
That popularity was largely due to the group's many appearances on college campuses. They recorded along the way, producing a string of albums: Jazz at Oberlin (1953), Jazz at the College of the Pacific (1953), Jazz Goes to College (1954), Jazz Goes to Junior College (1957) … well, you get the idea.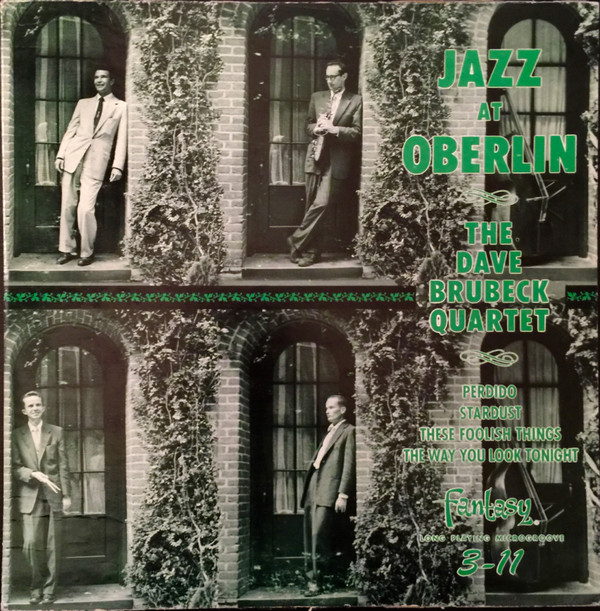 "It Should Have Been You"
Dave Brubeck made the cover of Time Magazine in 1954 … only the second jazz musician to do so, after Louis Armstrong. By all accounts Brubeck found the honor embarrassing and thought another musician was more worthy. According to Brubeck's son Darius, Duke Ellington knocked on the door of Dave's hotel room to show him the cover … "It should have been you," was all Brubeck could say.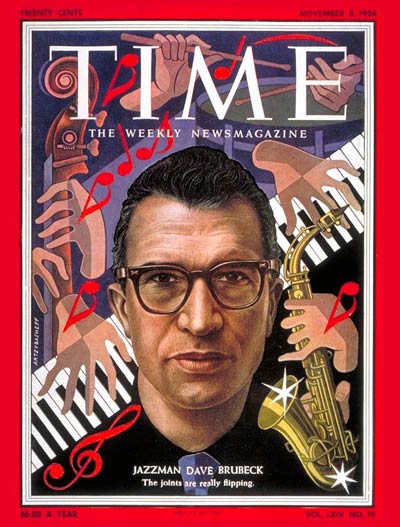 It's About Time
1959's Time Out may be the Brubeck Quartet's most iconic album, but at first Columbia Records wasn't convinced it would sell.
To begin with, it didn't contain any jazz standards. Nothing from the so-called Great American Songbook. All the tunes were original compositions — six by Brubeck and one by Paul Desmond.
Then there were those crazy time signatures. In 1958 Brubeck and his group were State Department-sponsored Jazz Ambassadors on tour in Eurasia. One morning in Istanbul, Brubeck heard street musicians playing a fast, exotic tempo — 9/8. (Nine eighth notes per measure.) And the phrasing was even more strange: not 1-2-3, 1-2-3, 1-2-3 but 1-2, 1-2, 1-2, 1-2-3. Brubeck later learned it was a well-known Turkish folk melody.
Back in the States Brubeck was inspired to fill his next album with non-standard time signatures — 9/8, 6/4, 5/4. That Turkish folk song would morph into "Blue Rondo à la Turk."
Columbia president Goddard Lieberson was dubious, but gave in … provided Brubeck would first record an album of Southern songs ("Ol' Man River," "Camptown Races," "Georgia On My Mind," etc.) The idea was at least that album would sell some copies.
As we all know by now, just the opposite happened. Despite tepid initial reviews, Time Out went on to reach number two on the Billboard pop albums chart, and it became the first million-selling jazz album. Its breakout single, Paul Desmond's "Take Five," also went gold — the first jazz single to reach that milestone.
Epilogue
"Take Five" earned a lot of money for composer Paul Desmond. For a while in those pre-Monterey Pop Sixties, it was everywhere. We even remember hearing it used back in the day as the theme song for "The Late Movie" on WGN Channel 9 in Chicago.
When Desmond died in 1977, he specified in his will that all proceeds from "Take Five" would go to the American Red Cross. Those payments, along with royalties from Desmond's other compositions, reportedly bring in $100,000 annually.