Throughout his life Louis Armstrong said his birthday was the 4th of July, 1900. It seemed fitting, somehow, for America's greatest jazz patriarch to share a birthday with his native country. Few questioned this date until many years after Armstrong's death in 1971. Until Tad Jones came along.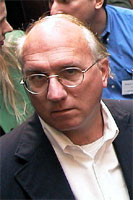 Tad Jones was a New Orleans music historian, broadcaster, educator and co-founder of New Orleans's beloved music venue, Tipitina's. In 1988 he got a call from New York City. It was the prolific jazz writer Gary Giddens, who was working on a book about Armstrong and also directing an Armstrong documentary for PBS. Giddens and the show's producer asked Jones if he would do some research for them.
"It was supposed to be the definitive book on Armstrong, but he didn't have time to come here and do the work himself," Jones told the Times-Piycaune in 1994. "One thing they were interested in was Louie's birthday. They didn't believe in Louie's story that he was born on July 4 and I told them, 'Yeah, I've never believed it myself and nobody else I know believes it.' "
Discovering Horn of Plenty
Jones managed to track down an obscure Armstrong biography by a Frenchman named Robert Goffin. In it, Armstrong is quoted as saying "When I was born my grandmother took me to Sacred Heart Church to be baptized."
Jones admitted much of the dialogue in Goffin's book is "totally fictionalized" and "nobody took Goffin seriously."
But still, Jones thought, it had to be worth going to the church for a look.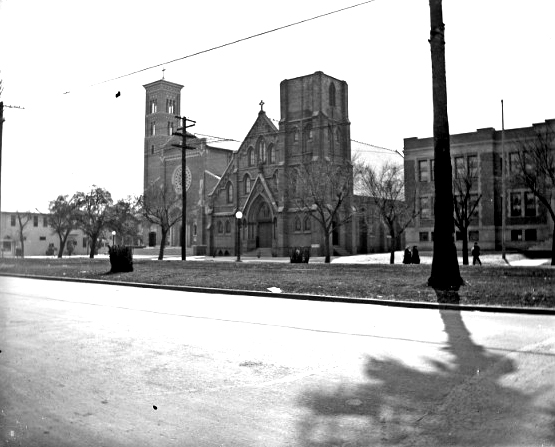 "I went in the rectory, told the lady I was looking for a baptismal certificate. She looks it up, pulls out a card that says Louis Armstrong, and asks if his mother was Mary Albert and his father William Armstrong? I said yes.
"She gives me a copy, I give her three bucks, and it has taken all of 15 minutes to find a record that's been sitting for 88 years in the Sacred Heart rectory on South Lopez Street, that gives Louis Armstrong's correct birthday as Aug. 4, 1901."
Giddens's "definitive" Armstrong biography was published later in 1988. Jones observed ruefully that one piece of its scholarship stood out for most of the reviewers:
"Oh, Gary Giddens found Louis Armstrong's real birthday."
Aftermath
Tad Jones wasn't as upset by his lack of credit as he was by the fact that Armstrong's life clearly needed more research. One thing he noticed was the name Catherine Walker, listed on the certificate as Armstrong's baptismal sponsor. Who was she? Jones wanted to know.
After some more digging, it turned out Walker was Louis Armstrong's great-grandmother. This started a quest for more information about Armstrong's background, one that Jones was still pursuing when he died in 2007.
Reference
Staff writer, BILL GRADY. "MUSIC WRITER RELISHES ROOTS, RHYTHM OF N.O.." Times-Picayune, The (New Orleans, LA), November 6, 1994: B1. NewsBank: America's News – Historical and Current.