The musicians left Frenchmen Street right before St. Patrick's Day. Ironically that's when New Orleans began its lockdown to combat the coronavirus pandemic. Bars, restaurants and entertainment venues were closed. That included the dozen or so music clubs scattered along Frenchmen, located just downriver from the Quarter.
Doors and windows boarded up, this once vibrant arts and entertainment district became a plywood-paneled ghost town overnight. Deprived of their usual music venues, some musicians went on-line, playing virtual gigs on Facebook.
But while the entertainment part of Frenchmen Street fell silent, art continued to thrive. Muralist Josh Wingerter used the boarded-up windows as his canvas, creating quarantine-inspired artworks of familiar musicians and other pop figures. Several of them became Internet memes, including a portrait of Louis Armstrong with pandemic-appropriate PPE: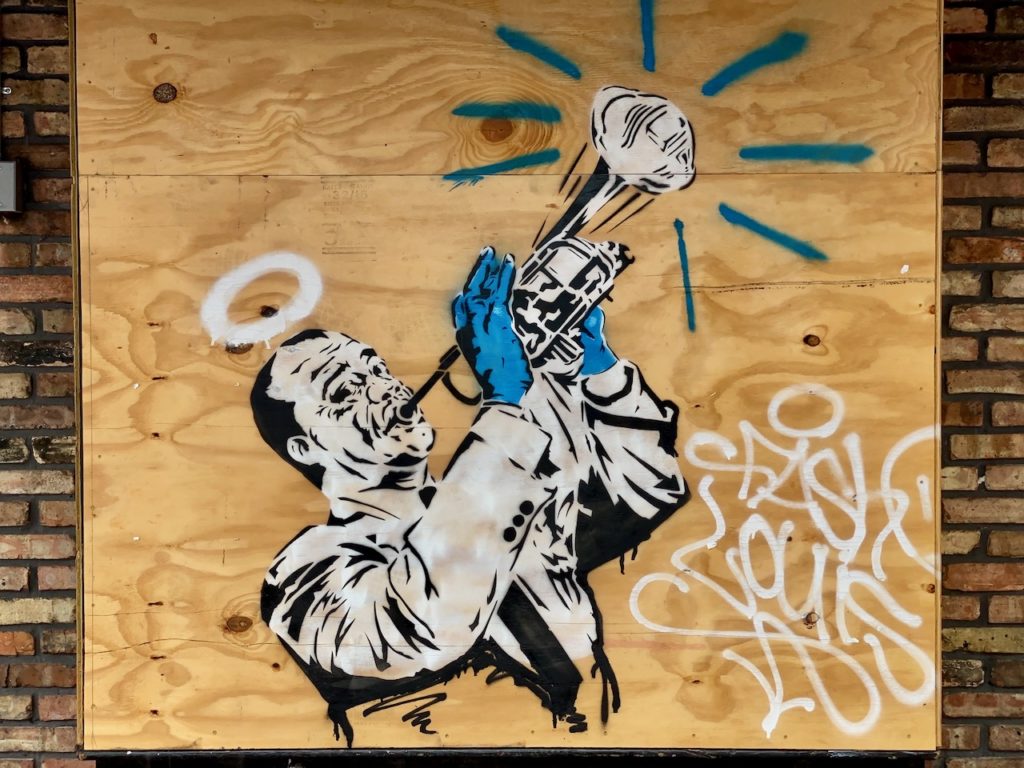 We weren't able to photograph Wingerter's art until after some other "artists" had tagged the empty spaces surrounding his images. Fortunately, these graffitists had mostly kept their spray cans away from his work.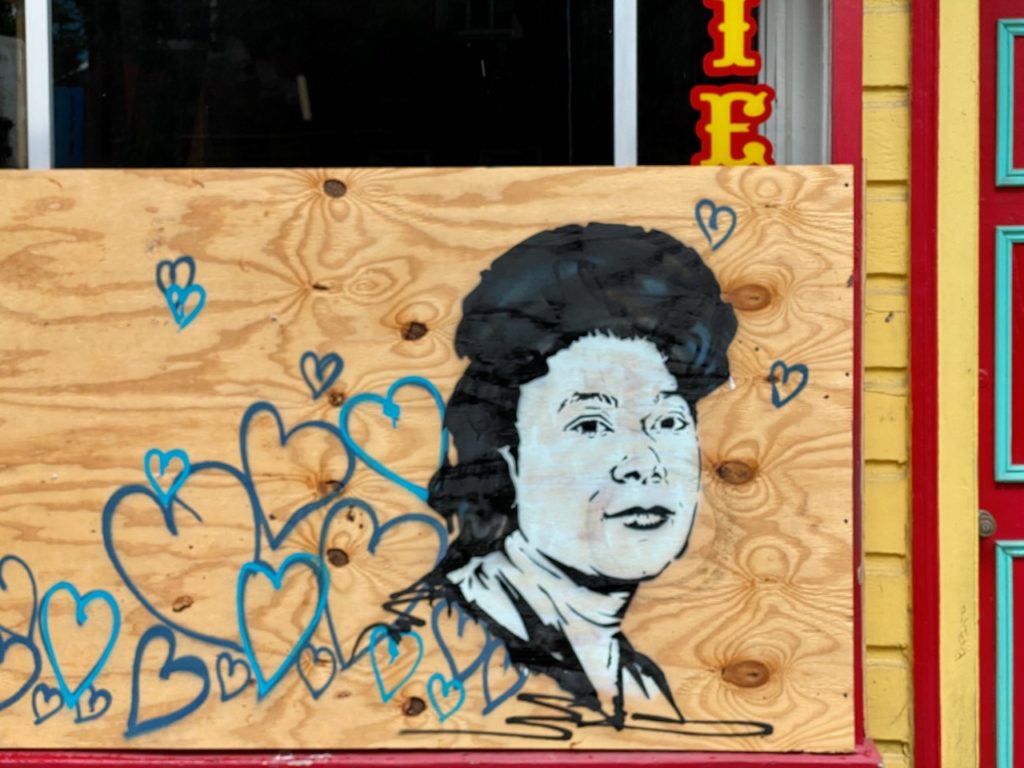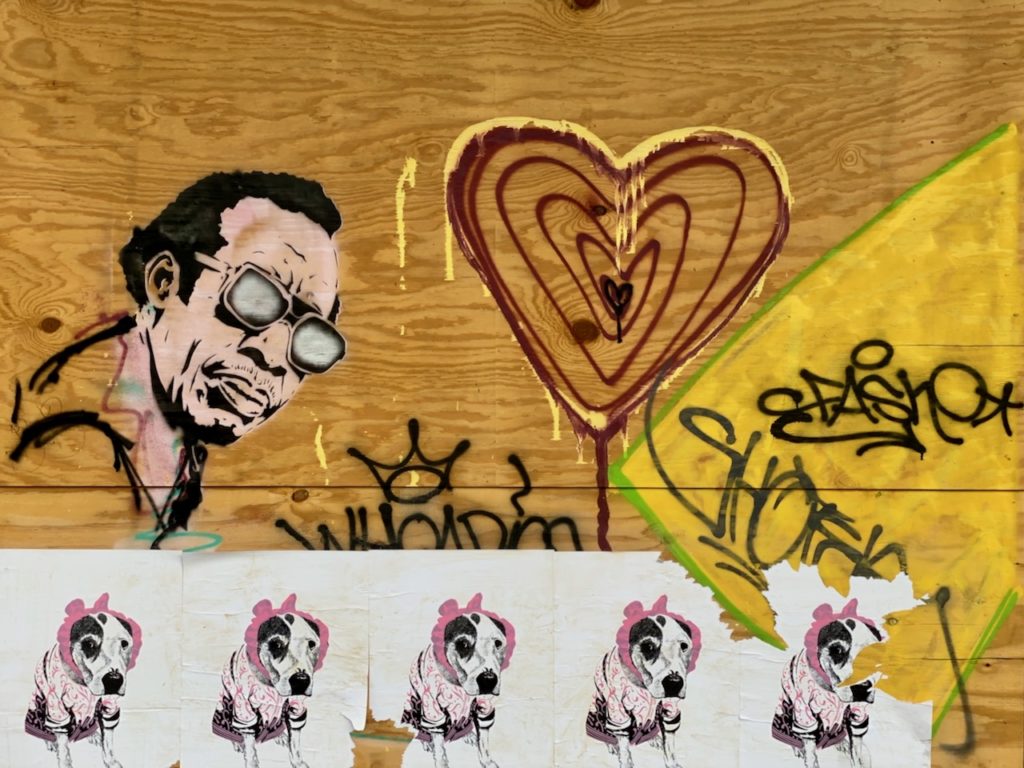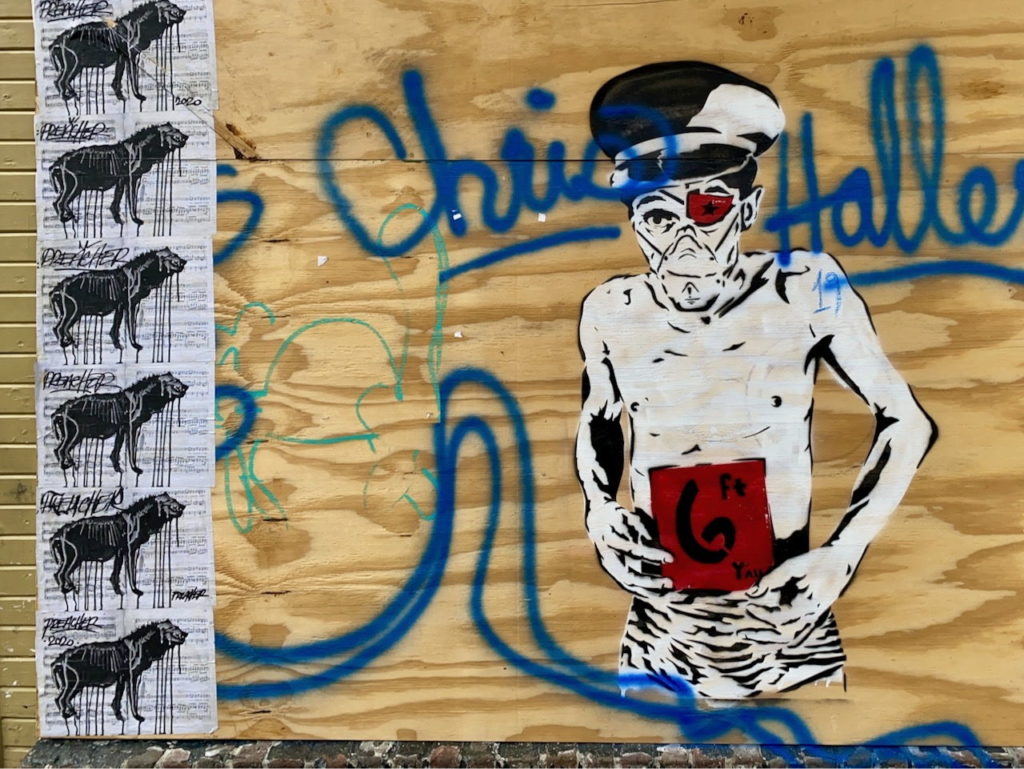 For now it's heartening to see these musicians still entertaining Frenchmen Street passers-by. With restrictions easing, some clubs and restaurants may soon re-open … making us wonder: what's going to happen to all those artworks?