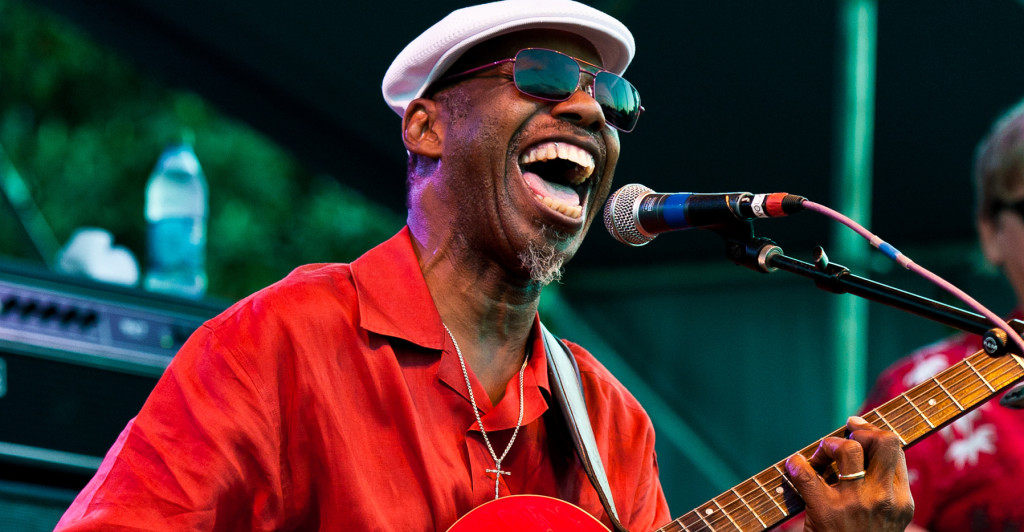 WALTER "WOLFMAN" WASHINGTON
On the Prowl
Walter "Wolfman" Washington Audio

Outside New Orleans, Walter "Wolfman" Washington may not be a household name. Nevertheless, he's spent decades touring as a sideman with some of our city's best-known acts, such as Irma Thomas and Lee Dorsey.
However, as leader of the Roadmasters, and more recently in collaborations with Joe Krown and Russell Batiste Jr., Walter "Wolfman" Washington has emerged one of the most innovative and distinctive guitar players in New Orleans.
Inspired by a lifetime of joys and troubles and over half a century of musical experience, the "Wolfman" keeps on making music that makes you want to howl.
ARH-WOOOOOOOOO!
Connect with Walter "Wolfman" Washington
Playlist
Every week, we provide a playlist of the music heard on our program. Please support your local musicians and record stores.



What's In a Name?

Walter Washington wasn't always known as "Wolfman"… or for that matter, even Walter. He was born "Edward Washington," but he eventually became known as "War-War" due to his willingness to mix it up with other kids in the neighborhood. That same tendency once cost him his teeth, and contributed to his current nickname.

GT	My last question is was all that fighting you did as a Round Table member, and your scrappiness, and learning how to fight, and teaching other people to fight, did that lead to a dental situation that also    made you into a "Wolfman"?

W	Yeah, I lost my teeth and everything. 

GT	Did you lose them in a fight? 

W	Yeah. 

GT	It was in a fight? What happened? 

W	That was some years ago. I lost my teeth almost 35 years ago. These are dentures. 

GT	I remember seeing you years ago and you performed without dentures. You were playing your guitar    with your incisors.

W	These things, I lost my teeth when I was in high school.

GT	In high school? So you got into a fight in high school? 

W	Yeah. 

GT	That divorced you from your teeth? 

W	Yeah. I didn't get more teeth till I was 26, 27 years old. 


The Rest of the Pack
Walter "Wolfman" Washington has made music with A LOT of people throughout the years. But there are a couple of stars in that constellation of influences that shined a little brighter than the rest.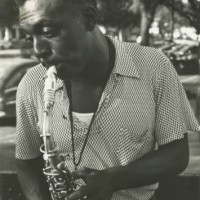 DAVID LASTIE
(November 11, 1934 – December 5, 1987)
Walter "Wolfman" Washington credits David Lastie with helping him find his style, his name, and his way in the New Orleans music scene. David Lastie, a member of the famed New Orleans musical family, is best known for his work as a jazz and R&B saxophone player with James Booker, Snooks Eaglin, James "Sugarboy" Crawford, and eventually his own Taste of New Orleans jazz band.









---
JOHHNY ADAMS
(January 5, 1932 – September 14, 1998)
Another one of Walter "Wolfman" Washington's early mentors was the iconic New Orleans ballad Johnny Adams, aka "the Brown Canary." Adams was responsible for getting Walter a room and a gig at the famous New Orleans social club, the Dew Drop Inn. Walter and Johnny would remain lifelong friends, and ended up touring together for 15 years. Here's some footage from one of those tours.






---