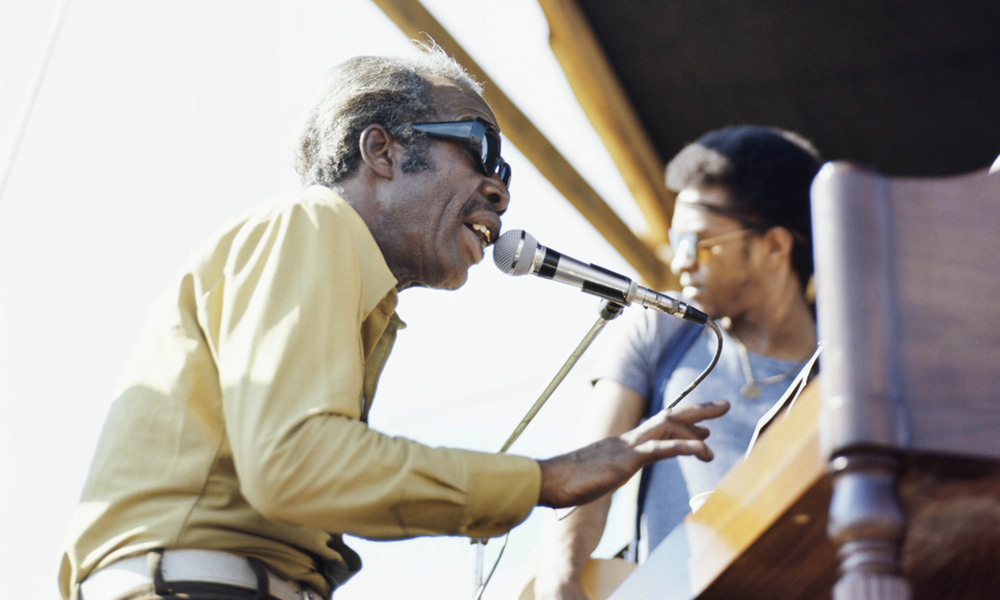 Professor Longhair's Legacy
There's Really No Measure Of His Influence
The name that our musical guests have most consistently mentioned is Professor Longhair. It began, well, at the beginning. Longhair, whose friends call him "Fess", figured into the very first answer from the very first guest on the very first Music Inside Out.
Since then, others have conjured his name when describing the best of New Orleans music. As it turns out, Longhair — who died in 1980 — remains a guiding spirit to musicians and music lovers everywhere. So as a matter of duty and privilege, we're spreading the joy.
This week's show is devoted to Henry Roeland Byrd, a.k.a. Professor Longhair, and features some of his most ardent musical disciples. We hear from David Torkanowsky, Reggie Scanlan, and Allen Toussaint. We're also talking with Longhair's daughter, Pat. As Longhair might say, we're gonna "Ball the Wall!"
The House on Terpsichore

The good and hardworking people of Project Homecoming have done some good and hard work: they have restored Professor Longhair's House on Terpsichore Street.
Pat Byrd has a beautiful place to call her own — which acts as a fine testament to the man who changed the sound of music as we know it.
We congratulate all the volunteers who did the work on the house and to all who contributed to the effort of saving this landmark.
And since the restoration work was done in the age of social media, you can follow the renovation narrative on the Project Homecoming website: the "Pat on Terpsichore" blog includes a useful review of fried chicken joints in the neighborhood and the story of the screw in the red beans.
Piano Players Rarely Play Together
In 1982, Stevenson Palfi produced a landmark documentary titled "Piano Players Rarely Ever Play Together" (IMDB), which chronicled three generations of New Orleans piano players. In this excerpt, we see both Professor Longhair and Allen Toussaint.


Longhair Resources
Discography
Project Homecoming
Gwen reports for NPR on the effort to restore the home
Rock and Roll Hall of Fame
Professor Longhair's Other House
Tipitina's, the celebrated music club that began as a professional home for Professor Longhair, recently changed hands. The New Orleans funk band Galactic, who've headlined many a sold out show there, bought the place from Roland and Mary von Kurnatowski at the end of 2018. We interviewed members of the band shortly thereafter.
"I think we've been kind of hinting at this for ten years," drummer Stanton Moore told Gwen. "Kind of an inside joke, like, 'Well, when we buy Tipitina's …,' Like, that will never happen. But then it started looking like, 'Well if not us, then who else?' So, we were presented with the opportunity and we jumped on it. We couldn't be happier, but as Ben (Ellman) said earlier today, 'We don't look at ourselves as owners of Tipitina's – you can't own something like that. We are the current stewards. The current caretakers and we are going to love it and cherish it and try to give it as much nourishing as we possibly can, to make it the best version of itself that it can possibly be.'"
Listen to that interview in full.