It's been a while since we checked in with our favorite electronic pop duo, Sylvan Esso, to see what they've been up to.
Turns out, a lot.
Last year they decided to set out on a limited run of tour dates as a ten-piece band, featuring eight musicians and friends. We were lucky enough to catch the opening concert of the With Tour at the Walt Disney Concert Hall in L.A. and it was wonderful: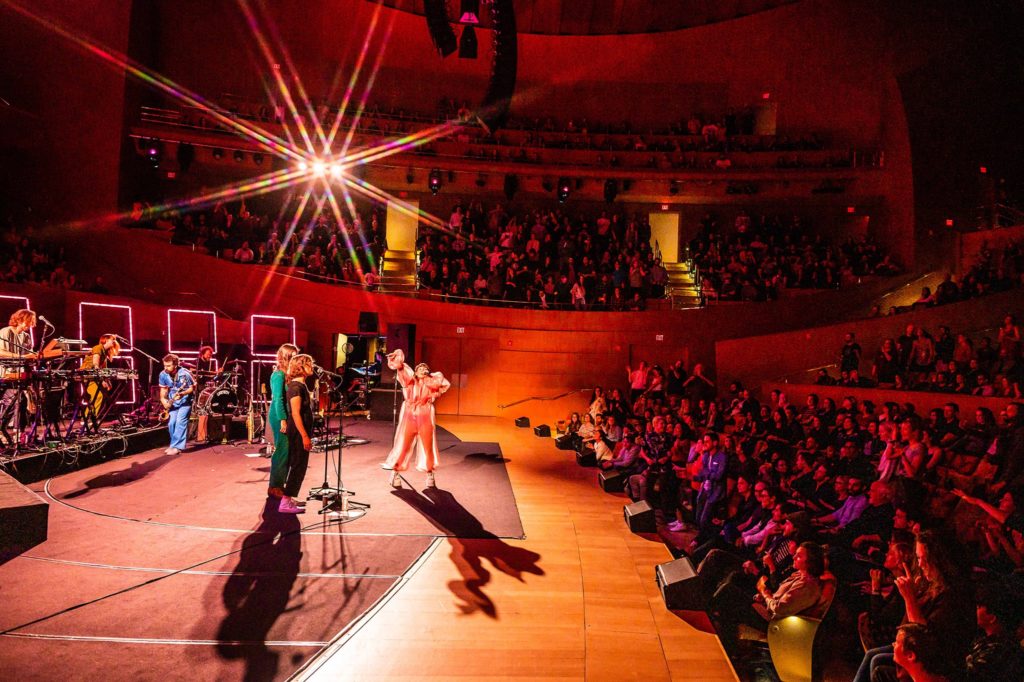 If you weren't able to attend any of the live shows (or if you'd like to re-live them), you're in luck! A full-length concert film premieres on YouTube this Thursday, April 23rd at 9pm Eastern.
Here's Amelia and Nick with a preview:
"We knew that in order to put on the best show we possibly could in a few short weeks we had to truly lean on and trust the friends we had asked to become part of our band. The end result – as with so many communal efforts – was much greater than the sum of its parts, in ways we could have never dreamed of. The world has completely shifted in a few months – the idea of togetherness rings in a different way. It was such a special moment that now feels like a signpost of how things were and how they could be again."
Sylvan Esso hopes that this spirit of togetherness will inspire people to have watch parties to check out the film while maintaining social distancing. They invite anyone interested to head over to their website to sign up. They promise to send "send all the (easy!) details to you on Wednesday."
We can't wait!