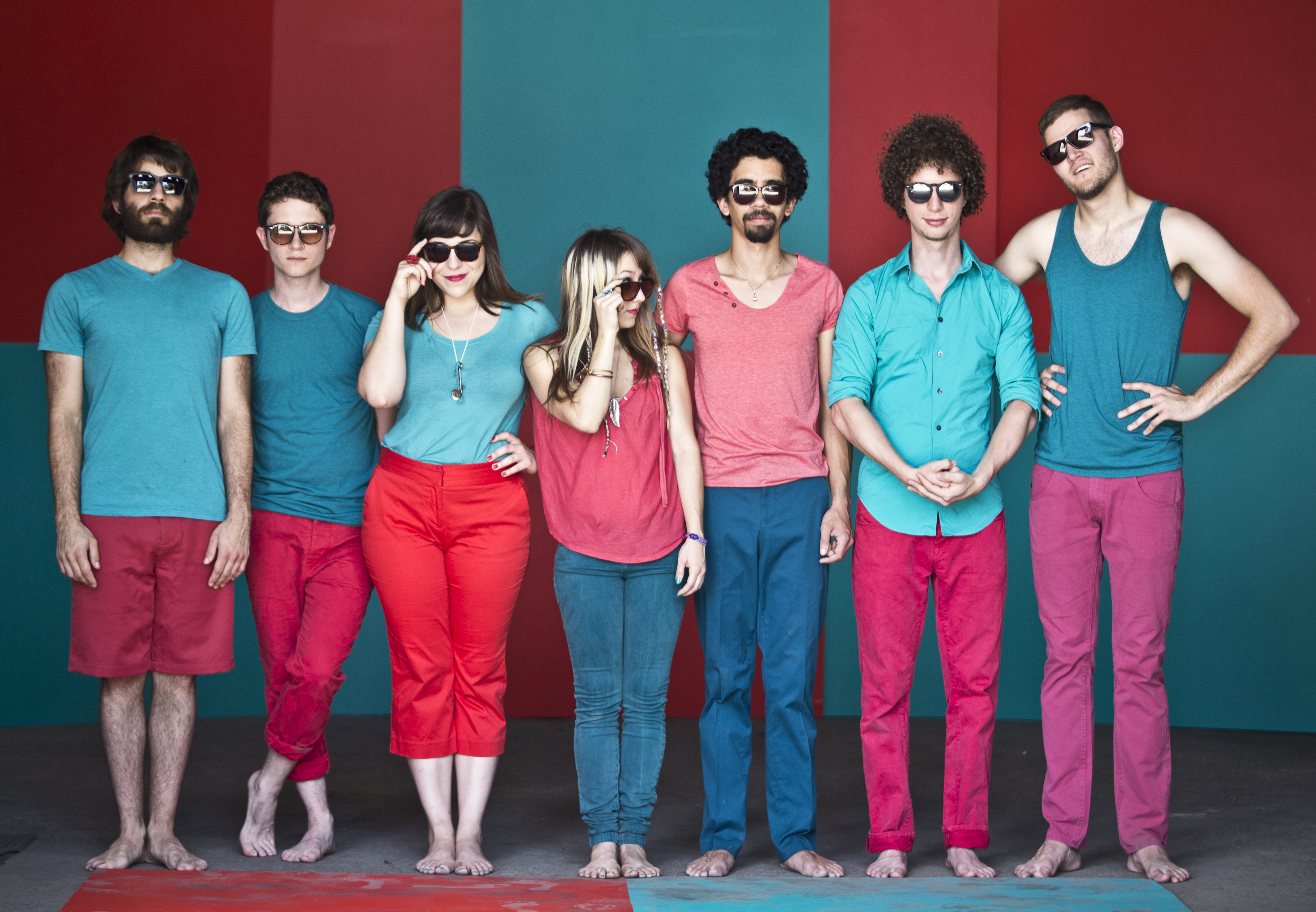 Sweet Crude
SWEET CRUDE KEEPING LA FRENCH ALIVE

Sweet Crude
Onstage, they don't look like a traditional rock 'n roll band. Sure, the seven members of Sweet Crude are kinda young and kinda scrawny and their clothes suggest a GAP-meets-Garanimals flare.
But they carry no guitars. Five of them play percussion. And yes, there's a glockenspiel in the mix.
Sweet Crude sounds different too. They produce a sophisticated mixture of rhythm, classical strings, and musical theater that's highly danceable and even educational. That's because the band sings in English and Louisiana French – a language they're learning on the job.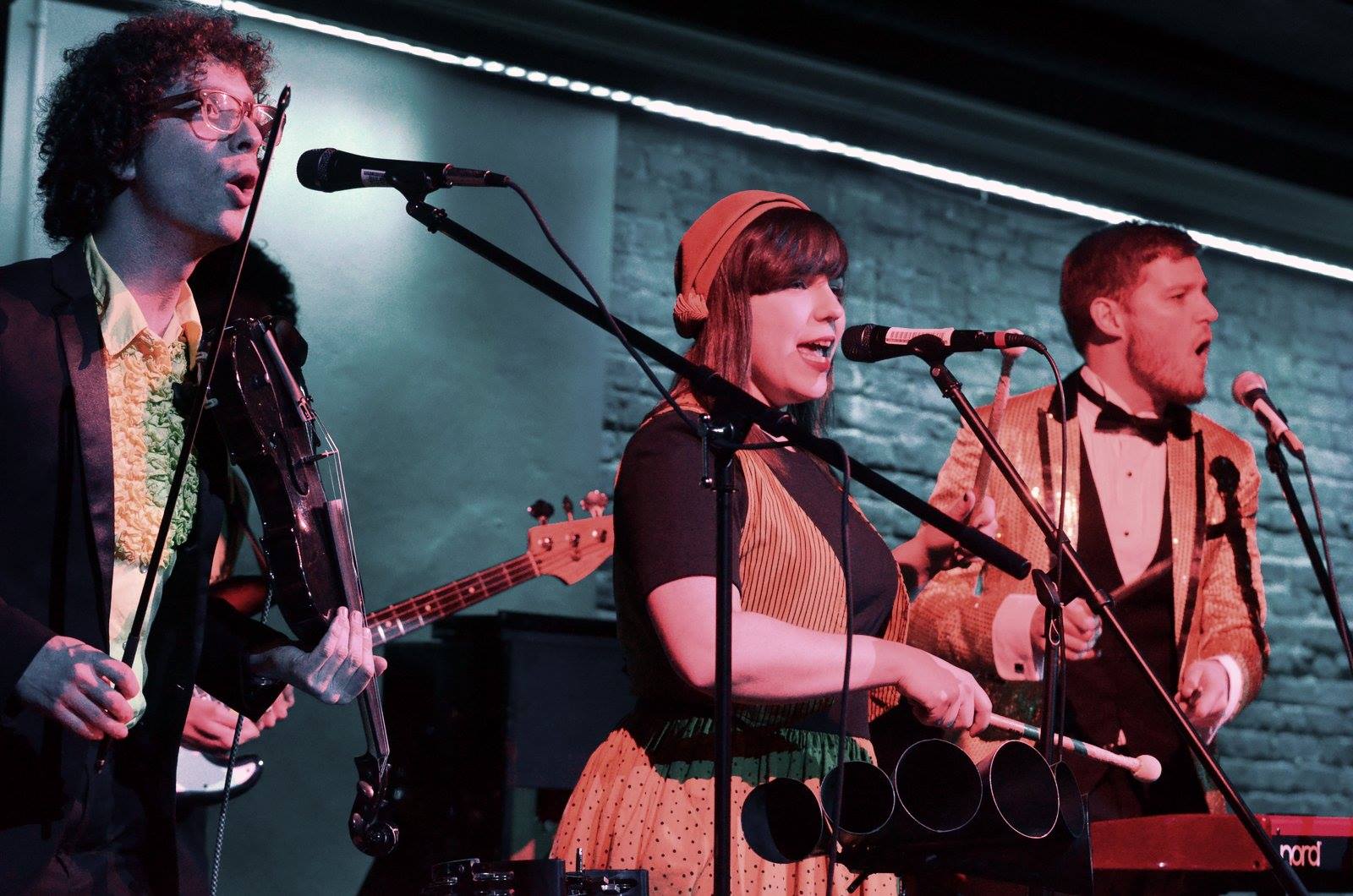 In just over two years, Sweet Crude has charmed audiences along the Gulf Coast, in Canada and at the Kennedy Center in Washington DC. Their song,
Parlez-Nous a Boire
has been featured twice on the FX program
American Horror Story
. And the band is currently working on a follow up CD to their 2013 EP
Super Vilaine
. Not bad for young people who, on any given day, could be mistaken for interns. And the band is currently working on a follow up CD to their 2013 EP
Super Vilaine
. Not bad for young people who, on any given day, could be mistaken for interns.


Crazy Cage Match


OK, to begin with: Patsy Cline wins. Even though Willie Nelson wrote the song, everyone — and we mean everyone — associates the song with Patsy Cline. So here we're really going for the coveted #2 spot in the all-time list of Crazy covers. Who should take home the prize? Let us know who you think really brings the pathos in this beloved tune about feeling bad.


Willie Nelson
Willie Nelson


LeAnn Rimes
LeAnn Rimes


Julio Iglesias
Julio Iglesias


Chaka Khan
Chaka Khan


Apartment
Apartment


Patsy Cline
Patsy Cline
The Macklemore Example





When it comes to paradigm shifts, there's no better example to consider than Macklemore & Ryan Lewis and their paean to looking fly by working someone else's grandpa's look.

"The Heist" was a #1 record from one of the top touring acts in the world, spawning multiple singles that have charted well, including "Thrift Shop," "Same Love," and "Can't Hold Us."
"The Heist" was an independent record. Macklemore & Ryan Lewis financed it themselves and record labels started showing interest once the pair began getting hot.
Scott Aiges says the artists were savvy enough to say, "We'll keep the record and license it to you, you'll distribute it for us and when it sells, you'll pay us. And you're a major record label with a major promotions arm, so we want you to make sure we have a #1 hit on the radio."
"The record company didn't have a choice," Aiges says. "It was either take the deal or watch Macklemore go across the street and sign with the competition."
As if to prove the paradigm shift, the recording industry recognized Macklemore & Ryan Lewis with 2014 Grammy awards in four categories: Best New Artist, Best Rap Album ("The Heist") Best Rap Song and Best Rap Performance.




WEB EXTRA
Nuts & Bolts: Some Practical Advice

Scott Aiges graciously shares some practical advice for the up-and-coming artist. Gwen asked him what he recommends for the musician at the start of a professional career, or one wanting to re-start a stalled one. Like any good college professor, Aiges suggests some study.


Playlist

Each week we provide a complete playlist of the music heard on the broadcast. Our hope is that you'll print it out and take it with you the next time you visit your local record store. Thanks for supporting the musicians and your local music retailer.