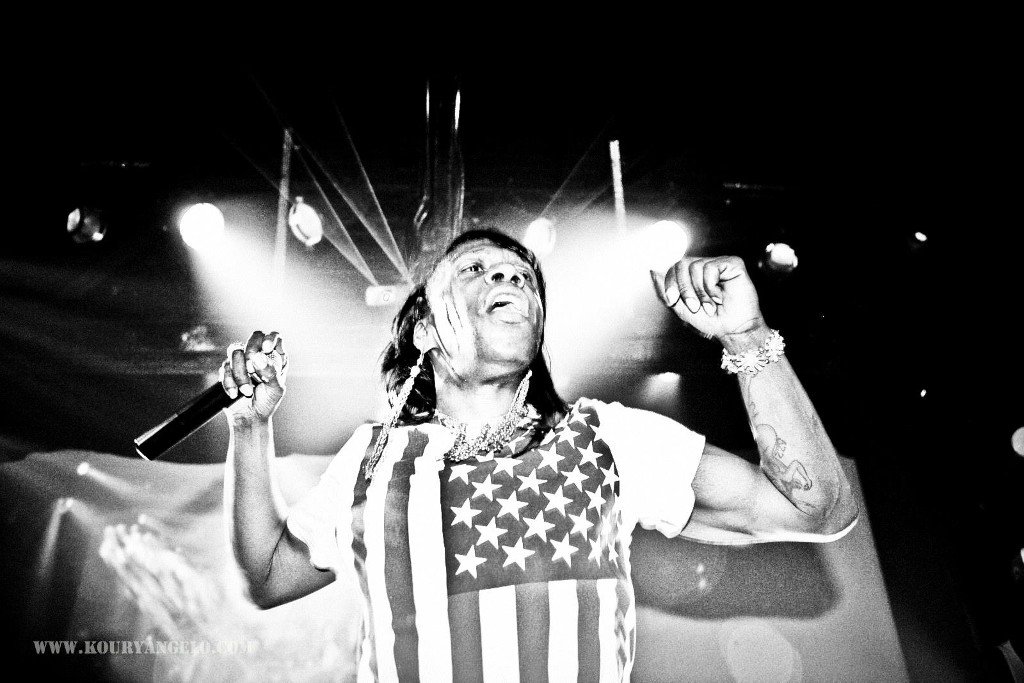 Big Freedia
Royal Amb-ass-ador
Big Freedia, the Queen Diva of Bounce, has done more than any other artist to bring the unmistakable New Orleans hip-hop sound to the world. His output is as unrelenting as the bounce beat, with singles, EPs, videos, all-star collaborations, LGBTQ rights advocacy, and a reality television show now entering its sixth season.
Born Freddie Ross Jr. in Central City, Freedia grew up in the 1980s and '90s walking distance from the Melpomene housing projects, a.k.a., the Guste Apartments. That's where Katey Red — the transgender woman MC and bounce music pioneer — lived. As young, gay, black residents of a tough neighborhood, they had a lot in common. But perhaps their strongest bond was in music. As a teenager, Freddie, a.k.a. "Big Freddie," began performing with Katey Red in clubs around New Orleans and even appeared on her 1999 release, Melpomene Block Party.
But a future in bounce required Freedia to step away from pursuing a career in gospel music, which had been a possibility. In his 2016 memoir, Freedia said his work with the Pressing Onward Baptist Church choir and in various choirs around New Orleans only fed his deepening interest in all kinds of music. Bounce won during Freedia's early years. But he tells Gwen that 2018 may be the year when bounce and gospel meet again.

"I'm not going to give you too much, but next year in 2018 you will see a difference on stage for me. Something new that I'm bringing that has never been done… You know, even just taking the sound of the Bounce and doing a gospel album on top of it and for a whole different audience. The children that is still in church. The older people who love up-tempo beats. Something totally different that has never been done."

All hail the Queen Diva!


Connect with Big Freedia
Website | Big Freedia Bounces Back | Facebook | Twitter | Instagram


Playlist
Every week, we provide a playlist of the music heard on our program. Please support your local musicians and record stores.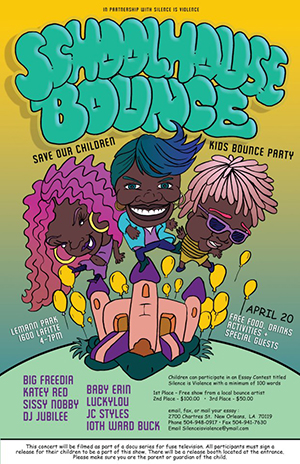 New Directions
Big Freedia already has taken bounce music in directions that would have been difficult to imagine back in the days of DJ Jimi's "Where They At" and Bust Down's "Putchya Ballys On." For instance, in December 2016, he released A Very Big Freedia Christmazz EP, along with a video for "Make It Jingle."
In her interview with Gwen, Big Freedia hints at exploring more new directions in 2018. One idea, involved a series of children's books, each paired to a musical release. Freedia and Katey Red already had begun to explore writing and performing for children for their 2013 Schoolhouse Bounce concert.
A Big Pot of Bounce
New Orleans bounce music has changed a lot since the pioneering artists of the late-1980s and early-1990s. Nevertheless, Big Freedia identifies key ingredients in the music he called a "big pot of gumbo:"
– Cameron Paul, "Brown Beats"
– The Showboys, "Drag Rap (Triggaman)
– Run-DMC (or P Town Moe), "Peter Piper"
– Cheeky Blakk's claps
– The Roll Call
One of Freedia's earliest hits, "Gin In My System," has them all.



Big Freedia Bounces Back
On September 12, 2017, Big Freedia's hit reality show on Fuse Channel returns with a new title for their 6th season – Big Freedia Bounces Back. Here's a little taste of what you can expect this Fall:

"She was my biggest fan…"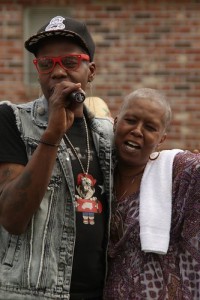 If you've seen the Queen Diva's reality show, then you've met Miss Vera Ross-Johnson. Throughout her life, "Head Diva of the House" Miss Ross-Johnson, was her child's most dedicated supporter. When he was bullied as a child for his weight and sexual orientation, Miss Vera encouraged young Freddie Ross to always be proud of who he was.

Freedia had this to say about her mother's relationship with the community:

"She was a therapist. She was a psychiatrist. When you are a hairdresser you play many roles…. She's helped a lot of people."
On April 1, 2014, Vera Ross-Johnson passed away at 53 years old after a prolonged battle with cancer. You can read more about her life here.
Legal Struggles
On August 25, 2016, Big Freedia was sentenced to 3 years of probation after pleading guilty to theft of federal Section 8 housing funds in a case that was widely covered by New Orleans local news and national media. Some of the most in-depth and nuanced coverage came from Alison Fennerstock, who has spent the better part of the last decade covering the New Orleans bounce scene. In her article for Pitchfork, she approached Freedia's case as it intersected with the complexities of Section 8 housing rules and their inadequacies relative to the gig economy.
Freedia's relationship with the legal system hasn't been completely negative though… In 2016, he teamed up with personal injury attourney, Juan Lafonta to create this gem:



Big Freedia rebranded her show as Big Freedia Bounces Back as she turns towards a more positive future after the struggles of 2016.
"We changed it because of all of the things I went through last year, on legal situations, and just the person I am — how strong I am. And, no matter what, you can't knock me down. I'm bouncing back from everything that happened last year and I'm still pushing forward."
The new season will debut on September 12, 2017 on Fuse TV.


---