Back By Popular Demand
The Music Inside Out Sessions
Beginning June 1, 2021 Music Inside Out with Gwen Thompkins is taking a hiatus from New Orleans Public Radio and WRKF-Baton Rouge. We won't be producing weekly, hour-long shows for a while — and for good reason: We're transforming our musician interviews into a book! Ours is a small operation, and the break will give us a chance to make the copy sing.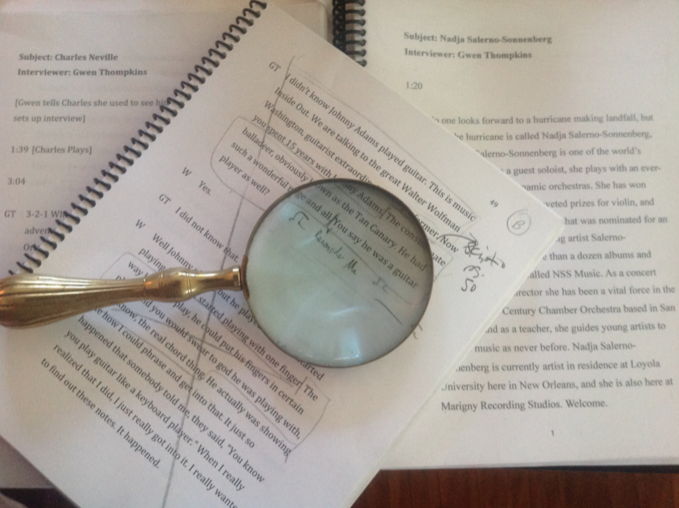 The as yet untitled Music Inside Out book will extend the reach of musicians and cultural standard-bearers who've appeared on the show. As it turns out, our programs make for great listening and a fine, fine read.
Watch This Space
In the meantime, Music Inside Out, WWNO-FM and The Historic New Orleans Collection are collaborating on a series of monthly radio stories about New Orleans musicians and music presenters who are returning to work as performance venues re-open nationwide.
The series, hosted by Gwen Thompkins, is called Back By Popular Demand — the Music Inside Out Sessions, and will air on a variety of WWNO programs. We're also making each story available online right here at musicinsideout.org.
Full interviews will be included in From the Front Line: Narratives of the Covid-19 Pandemic in New Orleans, as part of the THNOC's ongoing oral history project documenting the pandemic.