Also Featured This Hour: Trombone Shorty, Jerry Lee Lewis, Tommy Malone and much more.
LISTEN
Meschiya Lake
MESCHIYA LAKE: An Honest-to-Goodness, Modern-Day Chanteuse
CD: Foolers' Gold
Meschiya Lake & The Little Big Horns
have been playing together as a band since 2009. But their repertoire suggests a much longer, deeper history, dating back to the early part of the last century, when people were buying phonographs and drinking absinthe in its original form.
The group has performed across the U.S. and Europe and cut two albums, which combine jazz standards and songs that vocalist Meschiya Lake wrote. And when Lake sings … it's sometimes hard to tell the difference between the past and the present. She brings an early jazz sensibility to songcraft and presentation that places her as a top drawer cabaret singer… blues belter… and honest-to-goodness, modern-day chanteuse.
Listen as she talks with Gwen about her start at the Elk Creek Steakhouse & Lounge in Piedmont, South Dakota (where she won a $500 prize for singing at age nine) to her time in the Know Nothing Family Zirkus Zideshow.


We've put together a playlist of all the music heard in this hour's show which you can download and take with you to your local record store.

Many thanks to Babs Evangelista for permission to use her photographs of Ms. Lake.




TOM MCDERMOTT & KEVIN CLARK
Temptation Rag
CD: Temptation Rag
Temptation Rag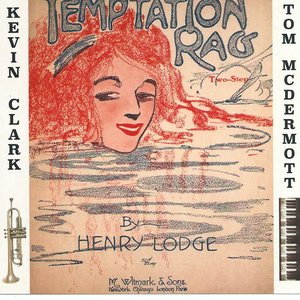 SWEET CRUDE
Parlez-Nous à Boire
CD: Super Vilaine
Parlez-Nous à Boire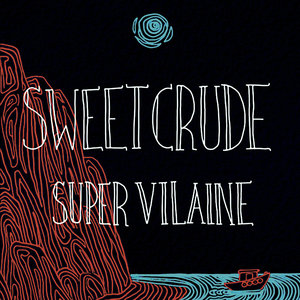 BOB DYLAN
What'll I Do?
CD: Shadows In The Night
What'll I Do?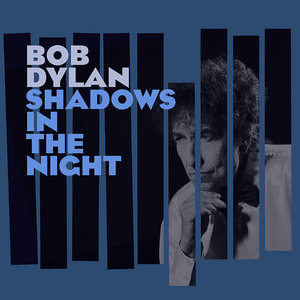 BRANFORD MARSALIS
I'm So Glad We Had This Time Together
CD: In My Solitude: Live at Grace Cathedral
I'm So Glad We Had This Time Together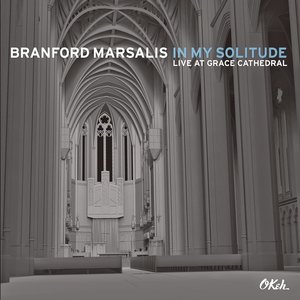 TROMBONE SHORTY
Be My Lady
CD: Say That To Say This





An extraordinary performance by trombonist Troy Andrews and The Meters. The original Meters — Art Neville, George Porter, Jr., Leo Nocentelli and Joseph "Zigaboo" Modeliste, have not performed together since 1978. Andrews apparently made all the difference. The Meters revisit their classic song, "Be My Lady," with a gorgeous Cyril Neville vocal. Andrews' trombone adds just the right amount of freshness.

Be My Lady




JERRY LEE LEWIS
Hold On, I'm Coming
CD: Southern Roots




"Southern Roots" didn't sell well when it was first released in 1974. But the re-mastered album reveals all manner of gems, including two versions of this Sam and Dave classic. We chose the slow version. Other notable songs include, "Silver Threads Among the Gold," "All Over Hell and Back" and "I Sure Miss Those Good Old Times."


TOMMY MALONE
Natural Born Days
CD: Natural Born Days




This is Tommy Malone's first solo album in 12 years. He's written or co-written every song. Malone (formerly of the Continental Drifters and the subdudes ) co-wrote the title track with his older brother Dave — formerly of The Radiators.




Natural Born Days




JIMMY ROBINSON
Lynn Louise
CD: Guitarworks


A rousing instrumental performance, inspired by Robinson's sister. Offbeat Magazine calls the song, "a lyrical 12-string acoustic guitar piece displaying Robinson's frenetic fluidity over various shifting terrains."


DAVIS ROGAN
Thirteen
CD: The Real Davis





What do you do when most HBO viewers know you as actor Steve Zahn?? Rogan, a long time DJ and artist-about-town, features in the HBO series Treme as the stridently lovable Davis McAlary. His latest release is a valentine to New Orleans.


DAYNA KURTZ
I'll Be A Liar
CD: Secret Cannon vol. 2


Kurtz is a powerful singer and songwriter from New Jersey, now living in New Orleans. Her latest CD reflects local influences, including the song, "Reconsider Me," which was made famous by the great New Orleans balladeer Johnny Adams. But Kurtz's compositions are also powerful. Check out, "I Look Good in Bad."
I'll Be A Liar
I'll Be A Liar

I Look Good In Bad
I'll Be A Liar




DR. DREW
Sun Shine
CD: Dat Gumbo


Great groove with a postive message. This album features New Orleans hip hop artist Andrew Boatner, who performs as Dr. Drew.
To quote the liner notes, "Dat Gumbo is full of flavor. It has the heart and soul of the Big Easy, everything New Orleans is in Dat Gumbo."