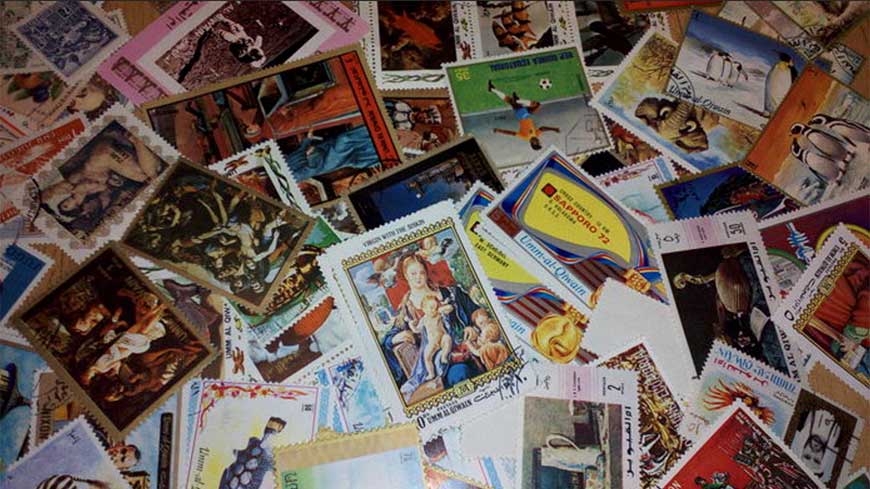 AND THE WORLD

AND THE WORLD features our longest playlist yet, partly because the planet is so big and partly because there's so much to say.
Above all, thank you for listening to Music Inside Out and for spreading the word. Your support keeps us on the air and honors the contributions of artists who deserve to be heard again and again.
AND THE WORLD is also a reminder that each of us has more than 7.5 billion neighbors. This is as good a time as any to talk — and listen — to them.


PLAYLIST
Don't You Worry 'Bout a Thing
Stevie Wonder
CD: Innervisions, 1971

Taxi Bamako
Amadou & Mariam
CD: Dimanche a Bamako, 2004

Pocket Promenade
Gillet Singleton Duo
CD: Ferdinand, 2013

Avaz-e Bayat Tork: Feyli
Arshad Tahmasbi
CD: Radif of Mirza Abdollah (Persian CLassical Music Style Learning) — Narrates from Nurali Borumand, Vol. 1 & 2

Valley of Tears
Robert Plant and the Soweto Gospel Choir
CD: Goin' Home: A Tribute to Fats Domino, 2007

PARAD (w/m)E
Sylvan Esso
CD: What Now, 2017

Musonsu
Jupiter & Okwess
CD: Kin Sonic, 2017

Kingdom of Izzness
Dr. John
CD: Locked Down, 2012

I Don't Like
Vladimir Vysotsky
CD: Pesny O Volge (Songs of the Bulge), 1999

Mongolian traditional long song
Yo-Yo Ma & The Silk Road Ensemble
CD: Silk Road Journeys: When Strangers Meet, 2002

Haka
Te Runga Rawa
CD: New Zealand Maori Songs, 2007

Second Opinion
Johnny Vidacovich
CD: Vidacovich, 2002

Garibe (Watching Over Me)
Halla Bassam & Rickie Lee Jones
CD: Lullabies from the Axis of Evil, 2004

Senie Zelie
Angelique Kidjo
CD: Lighting in a Bottle Soundtrack, 2002

Danzas I. Interrumpida
Ernan Lopez-Nussa
CD: Cervantes: Cuatro Pianos, 1999

Danza, Op. 33
Allen Toussaint
CD: American Tunes, 2016

What's So Funny 'Bout Peace, Love and Understanding?
Nick Lowe
CD: Untouched Takeaway, 2004

I've been thinking quite a lot about neighbors in recent months, in part, because my friend and neighbor in Nairobi, Kenya died late last year. Susan Linnee was born and raised in St. Louis Park, Minnesota. One day each week in the early 1950s, her fifth-grade teacher had the class put their heads on their desks and listen to a Minnesota School of the Air radio program called, The Distant Land. It began, "For you, the comfort of your own four walls. For me, the distant land…"
That sparked a curiosity in Susan to learn more about the world. As a journalist for NBC radio and later the Associated Press, she covered nearly every continent, working in just shy of 100 countries. (In the 1970s, she worked briefly in New Orleans — as a journalist and waitress at Eddie's restaurant in Gentilly.) Susan was the AP bureau chief in Madrid and Nairobi. When she left the news service in 2004, she remained in Kenya for another 11 years.
We met in 2006 when I was covering the region for NPR. Susan was consulting for East African news organizations and international think tanks and editing a Kenyan literary journal. She also was traveling the world, "I'm going to Abu Dhabi," she would say, by way of greeting. Or, "I am NOT going to Abu Dhabi!" She was fluent in French, German and Spanish, spoke a more than passable Swahili and beginner's Somali. Susan returned to the U.S. for good in 2015 and settled in Minneapolis. But she kept traveling — to Spain and Britain and France, back to Kenya, and, yes, to Abu Dhabi.
Susan loved talking to reporters and for a long time kept a meticulous archive of newspaper clippings to excite interest in this story or that. She visited New Orleans twice in recent years and both times found stories here that she encouraged me to tell. But her 2013 speech to the graduating class of her high school alma mater in St. Louis Park was Susan at her best. At six minutes and seventeen seconds, it's worth a listen:


Here's the kicker:
If you'll accept a bit of advice from a hopefully still peppy and fellow Park-ite: Don't worry too much now about what you will become, but instead enjoy the process of becoming what you don't yet know you want to be. Take some risks within reason — wearing a helmet if necessary — and go down the road less traveled. You can always turn around if you don't like it. And ask questions. Whether you hope to be a journalist, or the proverbial rocket scientist, or a master chef, or a rapper or a designer, or a gardener — curiosity will be one of your most important tools. Keep it well-oiled and sharp. And above all, have fun.
Susan's love of distant lands helped inspire And the World. She was a wonderful neighbor and an unforgettable friend.
Gwen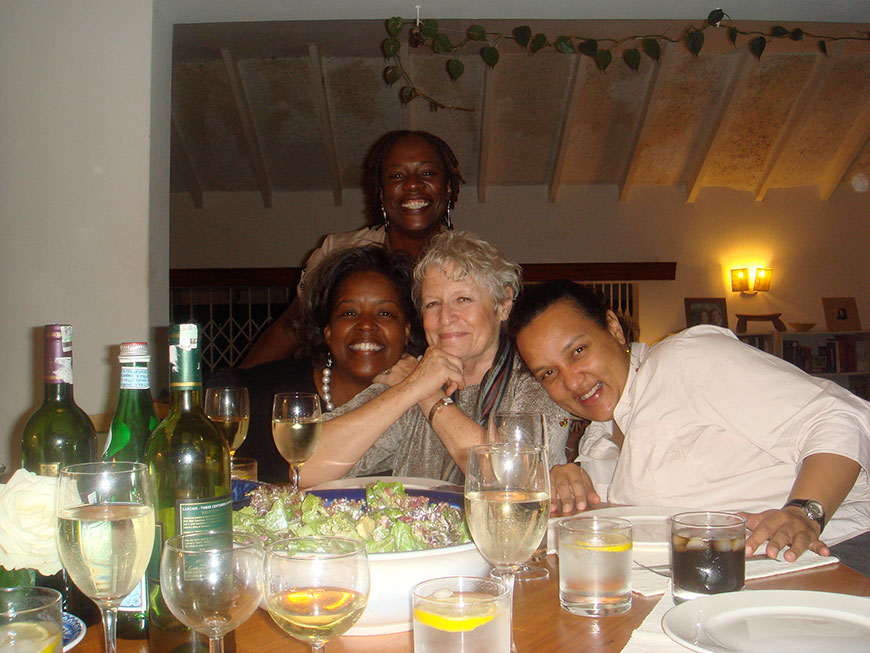 ---